4 Ways to Help Retain Your Patients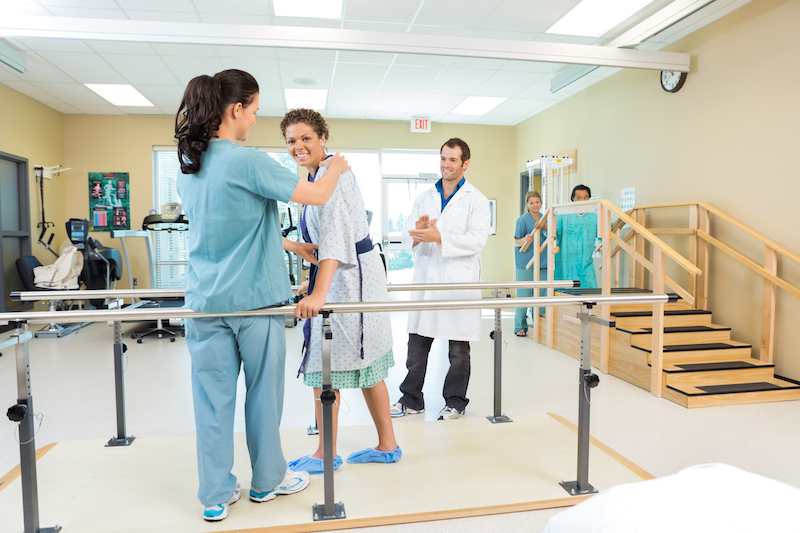 Patient retention is a key factor in creating a successful physical therapy business. Higher retention means lower costs for your clinic overall, and higher patient loyalty which is valuable for many different reasons. Here are a few things you can do as a business owner to improve patient retention.
1. Experience your patient experience
Business owners or physical therapists don't always know or see what things are like at the front desk. In order for you to understand how a patient feels while at your clinic, you need to go through the patient experience yourself. How many forms need to be filled out? Is there a long wait? How helpful are the staff members, etc.
Once you see what the potential issues are, try to minimize any pain points by making improvements. If there are too many forms to fill out, you can send forms before the appointment and have the patient fill them out before they arrive. If there is too much of a wait time, you should review your scheduling system and make sure you're leaving enough time in between sessions. If staff members aren't helpful, it may be because they are lacking in the proper information. Things like insurance policies, business policies, and basic clinic info should all be reviewed during training sessions. Staff should also be updated immediately when changes made.
2. Train your staff to be friendly and welcoming
For a clinic, rude staff (or staff that is perceived to be rude) can destroy the business. Patients are a lot more likely to return to to your clinic if they feel welcome and comfortable. Staff that is overworked is more likely to feel stressed, and project their stress onto patients. In order to avoid negativity, make sure you check in with your staff to make sure their professional needs are met to do their job efficiently. Something as simple as smiling when handing out forms, or answering the phone with a friendly tone can make a huge difference in how a patient feels.
3. Know your business
All physical therapy clinics operate differently. This makes things incredibly confusing for patients who generally expect a similar experience any time they go for a PT session. Make sure you know exactly which insurances you accept and what your clinic policies are so that patients can expect consistency in service. One of the worst experiences for a patient who needs PT, is where they arrive at the clinic and are turned away for some reason or another.
4. Take any feedback seriously
Some patients love to leave feedback. In a world where clinics can be made or broken by online reviews, it's important to keep track of what patients are saying about your business. If you notice a lot of reviews that say your facility is unclean or unprofessional, it is probably a good idea to make an update. You can also go the additional mile by responding to the comment if it's public to show that the issue has been addressed.
BetterPT can help your clinic in more ways than just scheduling and booking. Make sure to stay tuned for more marketing and business advice! We also love getting any feedback. If you have any questions or suggestions, feel free to reach out to us at info@betterpt.com.