5 Most Common Mistakes that Lead Private Practice PT Owners into Cash-Flow Trouble
By Jamey Schrier, The Practice Freedom U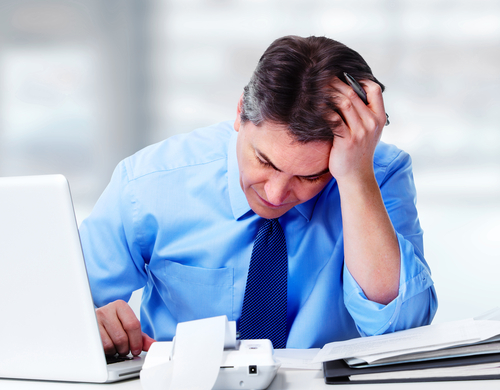 In conversations with hundreds of physical therapy private practice owners, I've learned the number one area that causes more stress than anything else is poor cash flow.
According to SCORE, a non-profit resource of the U.S. Small Business Administration, cash flow problems are the single biggest reason why small businesses fail.
Without a steady flow of revenue, your business can't run smoothly – it interrupts your entire physical therapy private practice business plan. Poor cash flow forces you to make impossible choices about which essential parts of your business you'll tend to, and which ones you'll defer. Cash-flow crunches leave your physical therapy private practice vulnerable to the unexpected, and being constantly worried about your practice's cash flow distracts your attention away from other critical areas of your business.
If you're relying mostly on profit-and-loss reports to keep you informed about how your private practice physical therapy is doing, you may be missing some critical information needed to protect the financial viability of your practice. A financial budget is a necessary tool when not only starting a physical therapy private practice but also to help you stay on track and alert to potential problems ahead.
A budget helps take the guesswork out of making financial decisions. With a budget, you're working with a financial plan that's tied to your actual revenues and expenses and takes into account where your business is today and what's coming around the corner.

Financial forecasting helps you navigate through the financial challenges of the year, allowing you to:
–  Fulfill your practice vision and enact strategic private practice physical therapy business plans.
–  Make big gains in productivity, because you're not constantly distracted by money worries.
–  Protect you from financial uncertainty, ensuring a long and prosperous physical therapy private practice now and when you eventually sell it

Here are 5 common budgeting mistakes that lead private practice physical therapy owners into cash-flow trouble.
1.  Not using a budget at all while trying to adhere to the private practice physical therapy business plan
A lot of busy, overwhelmed physical therapy private practice owners don't take time to make a budget. But the truth is, a lack of time is only part of the reason budgets don't get made.
Financial planning stirs up a lot of uncomfortable emotions for many of us. The stress and fear that's tied to our thinking about money often runs very deep. I know this from my own experience. What I also know? Putting your head in the sand about money only makes things worse. Whether just starting a physical therapy private practice or having owned one for years, not making a budget leaves you and your team flying blind through the year. That makes cash-flow problems inevitable.
2.  Waiting until the very end of the year
Putting off making a budget until the very end of the year is risky for a physical therapy practice. Rushing, you're more likely to make errors, leave out important information, and to fall short of creating the roadmap you need to avoid cash flow squeezes. NOW is the time to be working on your budget for next year.
3.  Making emotional decisions about your private practice physical therapy–not DATA-driven ones
Tracking monthly revenues and expenses gets you the objective information you need to forecast future revenues and expenses and create an accurate, informed budget. If you haven't been using metrics to track your practice finances, this is a great goal to set for next year while strategizing the business plan for your physical therapy private practice.
4.  Not having a contingency plan
We all know that in business, things never go exactly as planned…additional expenses come up and so do unexpected revenue shortfalls. A smart physical therapy private practice business plan includes a comprehensive budget that can plan for uncertainty and the unexpected. And when an out-of-the-blue cash-flow issue arises, you're covered.
5.  Not tracking as you go
If you use it right, your budget plan can be your indispensable financial guide and roadmap for the year. You can track your actual revenues and expenses against your estimated ones. As the year unfolds, it's important to make adjustments to your budget to keep it realistic.  
Cancellations and sluggish referrals lead to constant cash flow problems for private practice physical therapy. Get your FREE copy of my guide, the Patient Visit Multiplier, packed with tested, proven strategies for reducing cancellations and turbo-charging referrals.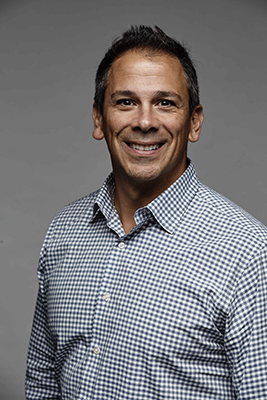 Dr. Jamey Schrier is a physical therapist and founder of Practice Freedom U, which teaches practice owners how to grow and scale their business so they can prosper in and out of the clinic.