6 Ways to Recognize a Quality Physical Therapy Clinic
By Nicolas Frioio, PT, DPT, OCS at SOAR Physical Therapy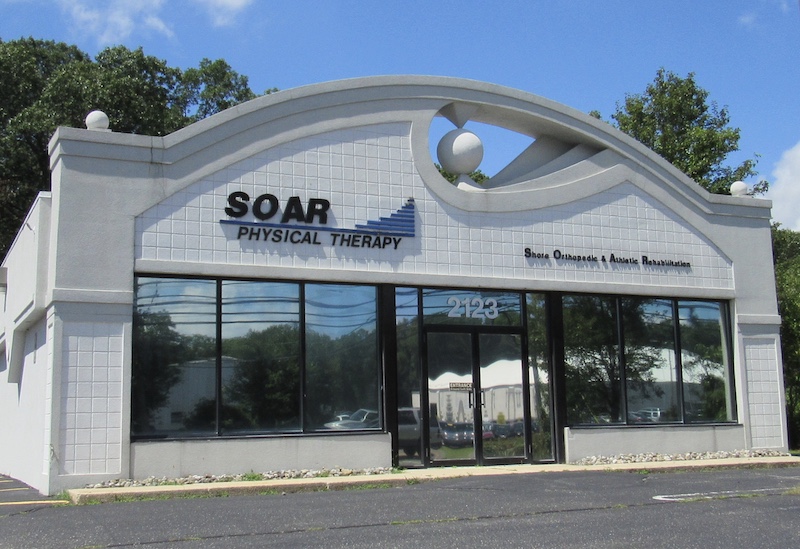 How Does a Good Physical Therapist Handle PT Appointments?
You have pain, a physical injury, limited movement, or limited daily function. You most likely need physical therapy. So then you wonder how to find a good physical therapist and what to look for. Out of convenience, you call the first and closest PT clinic, because all clinics are the same, right?  Wrong! This blog will discuss how to make an informed decision on how to choose a physical therapy facility for your needs.  
Your care and treatment depend on the team comprised of many people who will be assisting you throughout your rehabilitation journey. The physical therapist is just one of the many people responsible for making your experience a quality one, but knowing what to look for in a physical therapist is essential. It doesn't have to be National Physical Therapy Month to take control of your well-being and seek out care.
You'll need to have a good understanding of the clinic itself in order to choose it. This means researching the support staff, financials, scheduling methods, treatment area, and treatment methods.  
Let's discuss your experience and these items in the typical order they are completed in. This helps you organize and begin your search. It also helps you understand what to look for when it comes to PT appointments and PT specialties.
1. Do Your Research to Determine What to Look for in a Physical Therapist
It is important to do some research when looking for a quality physical therapy clinic. Reading about the clinic online is part of how to find a good physical therapist. See what the clinic emphasizes in their bio and get a feel for what their message is. Try searching for a clinic that fits your needs. Don't be afraid to narrow down your list to clinics that focus on PT specialties relevant to you.
Examples include:
Those geared more towards the elderly populations

PT clinics that have results delivering on your specific fitness goals
A physical therapist willing to accommodate your schedule
It is important to read about a few clinics before making your decision and get a feel for the physical therapists that work there. In terms of what to look for in a physical therapist, consider their experience and post-graduate training.
Read about the staff and take notice of the certifications and specialties of the physical therapists that work in that clinic. When you're considering how to choose a physical therapy facility, see if they provide treatment for your specific condition. For a better understanding of this refer to the blog titled Picking a Good Physical Therapist? Check out Their Name.
2. The Front Desk is the Face of Quality Physical Therapy
Once you choose a clinic, your experience starts with your first physical interaction with the clinic.  It's one thing to know how to find a good physical therapist, but what about the facility's staffing and behavior as a whole? Whether it is a phone call or an in-person meeting, consider the following.
Did the front desk staff great you professionally and with a smile?  

Were they courteous and want to assist you?

Did they ask questions about your physical problem and how they could help you?

Were there questions about your insurance?

Did they have a genuine interest in wanting to assist in your scheduling needs?
The tone is set here. You want to get a warm, friendly, and supportive feeling from a quality physical therapy clinic.  
3. How to Choose a Physical Therapy Facility Based on Cost
Next, a member of the support staff should explain your financial responsibility. Every patient will be responsible for a different dollar amount depending on his/her insurance plan and deductible. As you consider what to look for in a physical therapist, you should also determine their insurance network and figure out costs. Some clinics are in-network and will accept your insurance and some clinics will be out-of-network and require a cash payment. Before your first appointment, you should be provided full transparency about your insurance benefits and coverage and what your physical therapy sessions will cost you.  It should be broken down per visit to make things easier. Communication is important when choosing a physical therapy facility and no one wants a surprise bill at the end of the day. Improving your physical health is stressful enough.
4. What to Look for When Scheduling With a Good Physical Therapist
Your first appointment should be convenient and easy to make with a quality physical therapy clinic. Consider these questions as you determine how to choose a physical therapy facility.
Do they have online scheduling?
Are you able to receive an appointment within 48 hours and even sooner if you are in a great deal of pain?  
Ask about scheduling procedures and time slots for the first and follow up appointments. Ideally, the initial appointment should reserve about 40-60 minutes time slot for your appointment, and the follow-up appointments should have at least 20-30 minute time slots. You'll probably spend 45 minutes to an hour for each follow-up appointment, but you'll want to make sure your therapist is not overbooked and has ample time to provide quality treatment and direct one on one care.
You'll also want to make sure there is consistency in your care and you will be seeing the same therapist each visit throughout your duration of care. This is an essential piece of what to look for in a physical therapist and fosters a trusting relationship, allows for continuity in your care, and expedites your outcome. It's ok to see a different therapist on certain occasions such as illness, vacation, holiday, or a rare scheduling issue, but we recommend sticking with the same therapist the majority of the time for proper follow up and treatment.
5. Quality Physical Therapy Clinics Offer Private Treatment Rooms
Once you make it to your first appointment take notice of where the staff member brings you. Did they put you on a treatment table out in an open gym area for all others to hear and see you?  Or did they bring you to a private treatment room where you could confidently discuss your issues and problems and then receive a private treatment session?  Most people might not feel comfortable out in the open where others are able to hear confidential information or to potentially see your body and/or physical struggles. Part of knowing how to find a good physical therapist is understanding what a quality clinic offers and what are your personal boundaries. If your therapist, brings you out in the open, feel free to ask for a private treatment room. You should be able to feel comfortable during your treatment at all times.
6. Look for Direct, One-on-One Care With a Physical Therapist
You should be receiving personal one on one care directly from your physical therapist.  Take notice of who is involved in delivering treatment and what services are being provided as you consider how to find a good physical therapist.  There are 3 basic treatments. You'll need movement advice for proper ergonomics and body mechanics.  You should receive hands-on manual therapy to assist with tight or restricted joints and muscles.  Lastly, prescriptive exercise to regain muscle strength and movement is also crucial.  Be certain to receive all 3 of these treatments by the physical therapist (PT) or physical therapist assistant (PTA) only!  An aide or other unlicensed professional should not take part in any of the treatment at a quality physical therapy clinic.  The aides or techs are there to provide basic support. Make sure they are courteous, helpful, and friendly.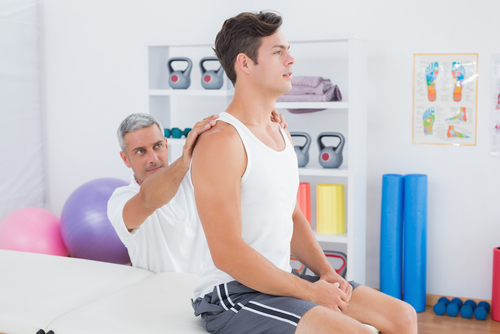 Making the Leap and Scheduling PT Appointments
It is important to be cognizant of these 6 points as you learn how to choose a physical therapy facility. Stay mindful when continuing to schedule your physical therapy appointments.  
Feel free to interview and visit physical therapy practices prior to your first visit.  Since many clinics and networks offer direct access, you don't need to wait for a referral to start searching. If you're unfamiliar with what direct access is, read this account of one patient's experience.
This may assist you in making an informed decision on a quality physical therapy clinic. Ask them questions about all of the above.  See how they respond to your impromptu appearance.
Did they take you for a tour of the clinic?

How did they respond to your questions?

Were they easy and happy to answer questions?

Were they courteous, polite, and professional?
Know what to look for in a physical therapist so you can have the best experience possible and choose the right clinic for your needs!
You can search and find SOAR Physical therapy and other quality physical therapy clinics on the BetterPT clinic location tool or download the BetterPT app. Make sure have the tools and resources available to pick the best physical therapy practice near you! If you're not ready to go into a clinic, consider telehealth physical therapy. These virtual visits connect you with good physical therapist options. They also allow you to make – and attend – a PT appointment from the comfort of your home or office.