A Lesson in PT Therapy: Don't Stop Doing What You Love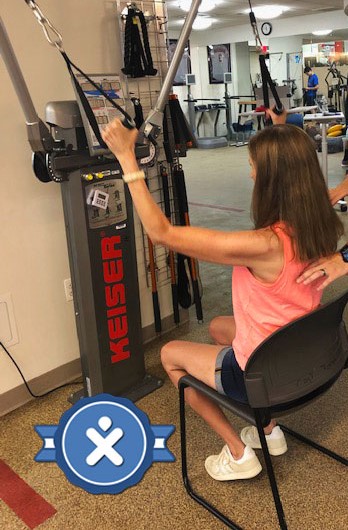 "The patient-PT relationship is a two-way street," says Allie Paul, DPT, physical therapist at Hospital of Specialty Surgery Sports Rehab and Performance Center, and that's exactly what seems to have made this treatment journey such a success for PT patient, Mary Beth Regan.
The Importance of PT Patient Relationships as Told by Mary Beth
As a Crossfitter, Mary Beth leads an active lifestyle, and had been disappointed in the past when other physical therapists urged her to stop or slow down her activity. Fortunately, she logged on to BetterPT, found Allie, and easily started the path to her first PT visit, including processing insurance information upfront in order to allow for more time in treatment, rather than at the front desk, during her initial evaluation. As an experienced PT who is local to Mary Beth and specialized in the care she needs, Allie not only treated Mary Beth's immediate condition but also encouraged her to maintain her active lifestyle.
"My therapist is knowledgeable and understands my goals," said Mary Beth regarding why her PT patient relationship is so successful. "She doesn't tell me to stop what I love to do (in the past, many have) but is putting together a challenging and safe program to get me 'back on the box' (and back up in a handstand against the wall)."
"A therapist needs to understand a patient's goals, optimize their strengths, point out their deficits, and be able to explain to them why those deficits matter, but more importantly how they are going to assist with improving them," explains Allie, providing her take on the importance of the PT patient relationship from the physical therapist's standpoint.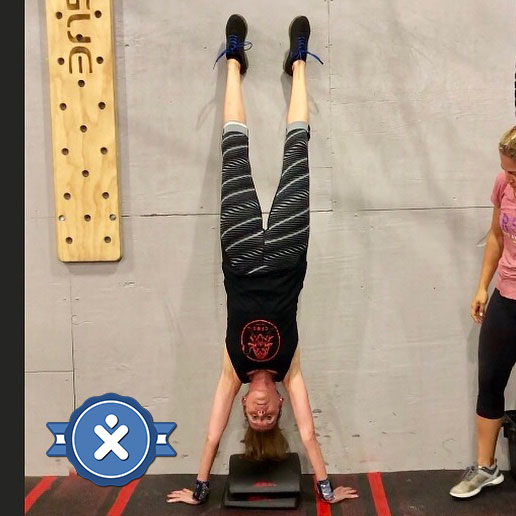 HSS Sports Rehabilitation and Performance Center specializes in the treatment and prevention of orthopedic and sports-related injuries. Patients receive sports rehabilitation care in an environment that supports healing and recovery, with special attention paid to establishing healthy and effective PT patient relationships.
Do you have a BetterPT & Me success story? If so, we'd love to hear about it! Click HERE to share.
Share this post: