A Patient's Experience With Direct Access Physical Therapy
Do you have a current injury that needs physical therapy intervention? Well, if you're like most patients, you want to skip the middleman and utilize direct access to physical therapy. 
You're in luck. Direct access to physical therapy requires no referral. That means you can start with a physical therapy-first approach in situations where it's likely you're going to be referred to a physical therapist either way. The benefits of direct access for physical therapy even include saving on additional healthcare costs. These PT specialties and doctor referral for physical therapy are only a few of the reasons to consider visiting a physical therapist – read more here.
And we've got a whole first-hand patient experience to show you how simple direct access to physical therapy really is. 
A Patient's Story About Direct Access Physical Therapy
Meet Shane – a patient willing to share his physical therapy experience. 
Shane had a long-standing foot injury in his right foot. In fact, this particular injury dated as far back as 2009. 
Shane assessed his options. He wanted to be thorough, and knew he didn't need surgery. With a variety of options for initial care, Shane had some decisions to make. Going to his PCP would ultimately mean he would be given a referral to a specialist (orthopedist, podiatrist, or physical therapist). His podiatrist would likely refer him to physical therapy (PT). A consultation with a doctor or specialist would end in a PT referral as well. Generally, specialists recommend patients to try physical therapy for 6 weeks prior to other interventions (shots, surgery, pain medication).
As you can see, all roads led to a PT for Shane. And he didn't want to deal with the extra time and money by going from one medical professional to the next, so instead, he simply sought out a good physical therapist able to meet his fitness and recovery goals.
So, Shane thought, 'Why not just start with physical therapy first, without a doctor referral?'
Shane heard about a platform that helps search for direct access physical therapy in his area, BetterPT, and downloaded the app. In a few quick minutes, his first physical therapy appointment was booked. 
Booking Physical Therapy Without a Referral
How did Shane book his first physical therapy appointment without a referral? First, he chose his clinic based on the location where he wanted physical therapy. He chose to solely search by location and originally did not choose to search by insurance. Then, he picked a clinic in close proximity to where he lived and read more about the clinic's bio, the clinic's description, and the clinic's philosophy – which were all visible through BetterPT. 
Soon after Shane booked his physical therapy appointment, he received a confirmation email. He also received an email stating that his insurance would not apply and that he would have to pay $250 for the initial visit.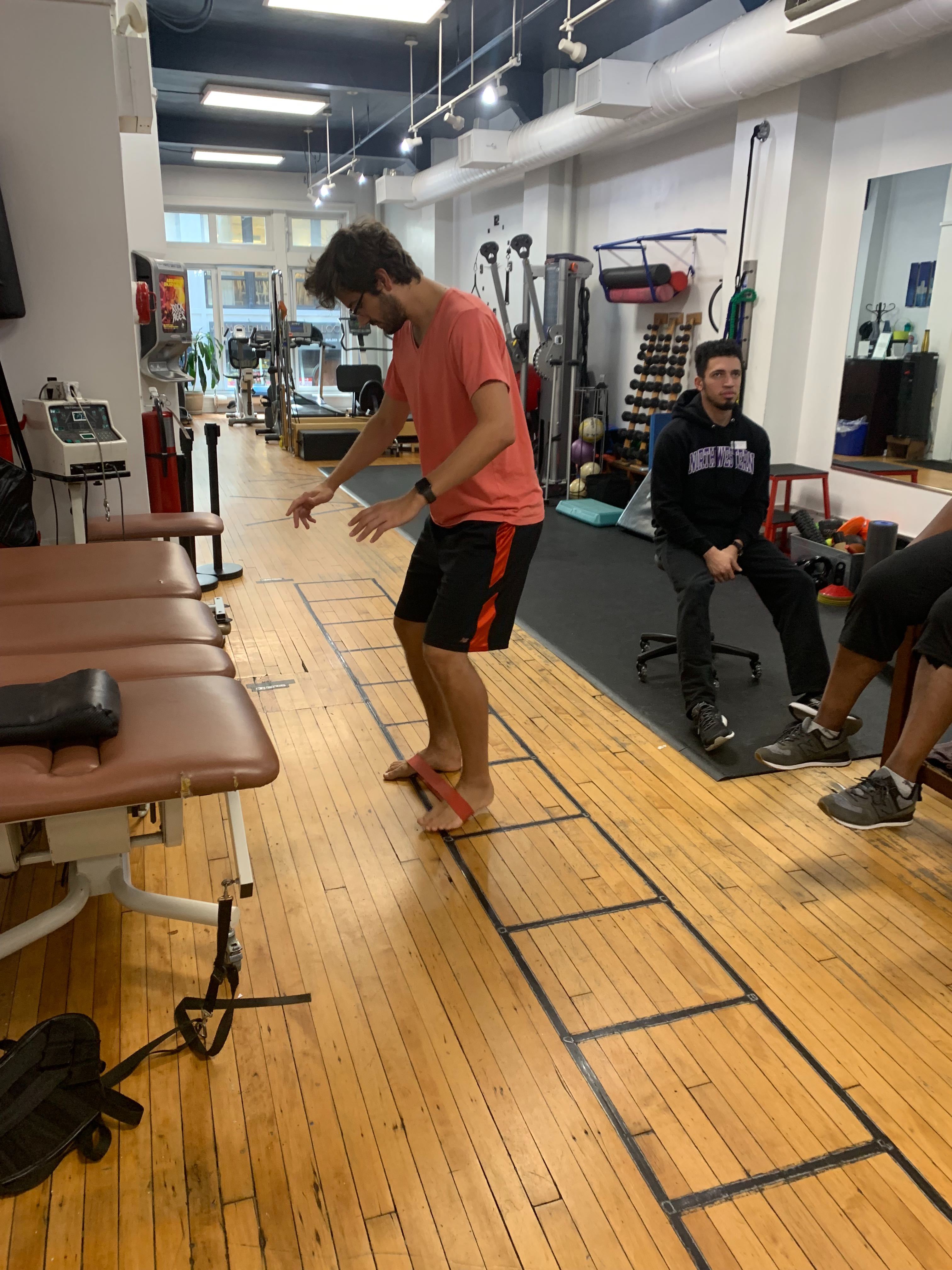 Knowing he did not want to spend the extra cost on an out of network provider, Shane canceled his original appointment. Then, he hopped back online in search of a direct access physical therapy clinic within his insurance network. 
Round 2 proved to be much more successful.
This time, Shane used the insurance search feature in addition to searching by location. Shane was able to get direct access to physical therapy with a clinic nearby. He found someone with the expertise he required. He received a call, a push notification, and an email to confirm his time and date of appointment.
Also, he received confirmation that his insurance would be accepted for his physical therapy sessions even without a doctor referral. 
What to Expect at a Physical Therapy Appointment
Shane showed up 15 minutes before his appointment to fill out the necessary paperwork. Then, he saw a physical therapist who performed a thorough assessment and evaluation of his foot. 
Within the first time taking advantage of the benefits of direct access for physical therapy, Shane already had good advice about changing his shoe wear. Plus, the therapist showed him a few exercises as a home exercise program to help improve strength and promote healing. On the way out of the clinic, he scheduled his next appointment and overall, left satisfied with the outcome. Shane is looking forward to continuing his plan of care with his physical therapist to get back to a pain free lifestyle.
Why Patients Prefer Direct Access to Physical Therapy Through BetterPT
Shane elaborates, "I genuinely felt like BetterPT made it very easy and straightforward to search for clinics, and even with the logistical bumps. I was very happy as a BetterPT customer. I booked an appointment at a convenient clinic that accepted my insurance, was HSS (Hospital for Special Surgery) certified, and had a PT that focused on foot injuries!" These characteristics of a good physical therapist are only a few of the reasons why physical therapy sessions are a great choice for patients of all types.
Shane adds, "I found exactly what I was looking for, and the act of "searching" was easy. Being able to see clinic/company details along with the PTs was really helpful."
Booking Your Next Direct Access Physical Therapy Appointment Just Got Easier!
With BetterPT, it's simple, easy, and convenient to book physical therapy with no referral needed. You can search our platform for a physical therapy clinic that accepts your insurance – like Shane did – and a physical therapist that specializes in what you need. You don't need to be an athlete or someone that's in good shape to benefit from PT appointments. Physical therapy appointments are good for people of all health levels. They help those with strength and conditioning needs in all locations.
Check out the BetterPT clinic location tool today or download the BetterPT app to see what it means not to need a doctor referral for physical therapy! Many options for good physical therapists exist – telehealth services are available through many networks. One example of this is the BetterTelehealth platform, available here Find out what you've been missing when it comes to direct access to physical therapy near you. Start your journey toward a life without pain and make good on those fitness goals you've set for yourself.