Aquatic Physical Therapy and Why It's Great for Rehabilitation
By Carol Stillman, PT, DPT at Sutton Place Physical Therapy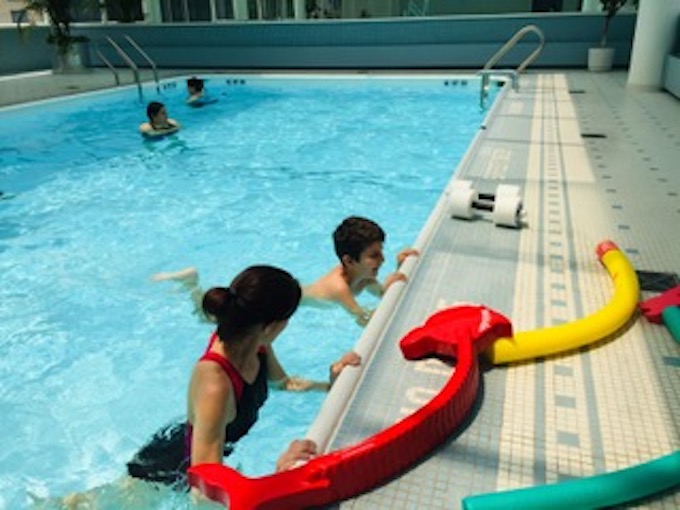 Aquatic physical therapy isn't exactly new. However, more and more physical therapists are beginning to include aqua therapy into their treatment protocols. Why? It's safe; it's effective; and it reduces pain for patients when performing certain exercises.
Physical therapy through aqua therapy may also accelerate a patient's treatment plan, getting them to feel better, faster. But what does aquatic rehabilitation entail exactly? Let's take a closer look!
What is Aquatic Physical Therapy?
Water physical therapy is similar to land-based therapy. The program itself is designed to meet an individual's unique needs. But what's the biggest difference between land-based and aqua therapy? Aquatic rehabilitation takes place in a pool.
Physical therapy with a pool allows patients to receive the benefits provided by land-based therapy but without pain or discomfort caused by gravity's pull. The buoyancy of the water alleviates stress on the joints and affected areas.
Essentially, water physical therapy involves a warm pool. It differs from water aerobics in that exercises are performed in a vertical or horizontal nature. This allows patients to gain strength necessary to attain a full recovery.
What Are the Benefits of Physical Therapy With a Pool?
Performing exercises in an aqua therapy pool decreases joint compression forces, reduces stress on connective tissues, and prevents blood pooling.
Surprisingly, when you stand in waist-deep water, 50% of your body weight is offloaded by the water. This equates to less stress and less pain.
Further, the hydrostatic pressure of the water acts similar to a compression wrap – like wearing spanx. This aids in reducing edema, a building up of fluid. It also increases venous return, which is the rate of blood flow back to the heart (which prevents blood pooling).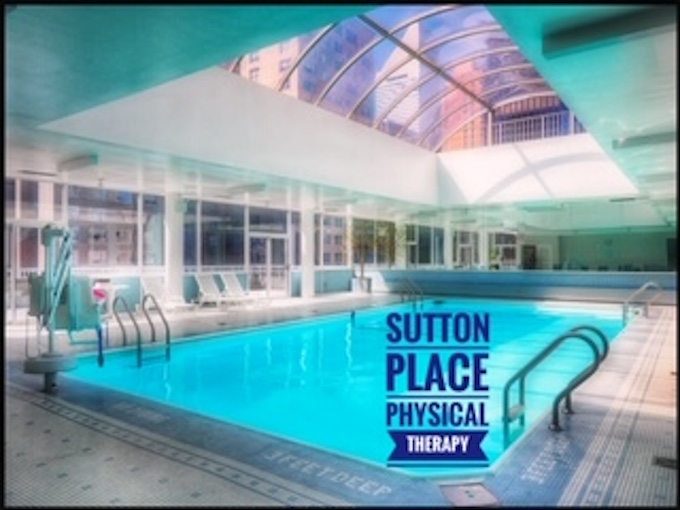 Pool therapy also has the following benefits:
Reduces pain.

Improves balance, stability, and strength.

Helps improve posture.

Gets patients back to their daily activities or sports.
What Conditions Does Aqua Therapy Help?
Interestingly, many athletes even use aquatic rehabilitation to cross train after surgery or an injury. Aquatic physical therapy is further commonly used for the following:
Back or neck pain

Arthritis

Total joint replacements

Neuromuscular diseases (such as Muscular Dystrophy, Multiple

Sclerosis, Amyotrophic Lateral Sclerosis, Parkinsons, strokes, and head injuries)

And pediatric developmental delays.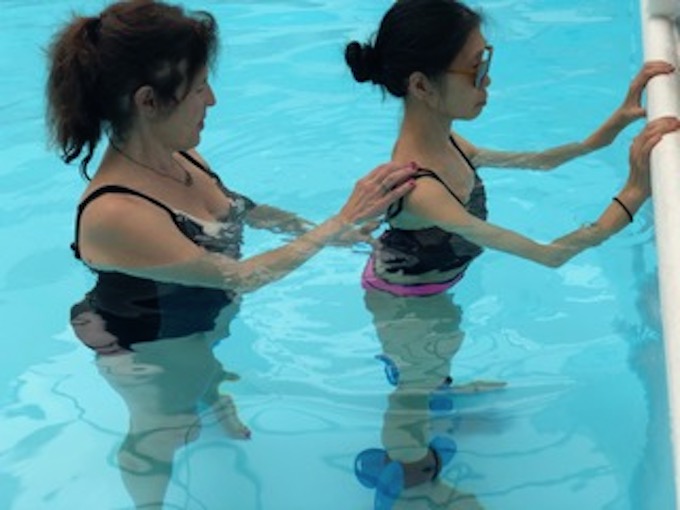 Aqua therapy pool exercises create a safe and efficient environment for you to build strength, endurance, and improve range of motion and function. Depending on your specific situation, the exact exercises may vary. However, water physical therapy offers an opportunity for those with particularly painful conditions to bounce back.
Are you searching "warm water physical therapy near me" in search of an aquatic physical therapist? Try out the BetterPT website or download the mobile app to find Sutton Place Physical Therapy and other specialty clinics. Search for a physical therapist that specializes in exactly what you need, whether that's pediatric aquatic therapy for your little one or a facility with an underwater treadmill for sports rehabilitation. Then, begin your road to recovery through aqua therapy, starting today.
Carol founded Sutton Place Physical Therapy in 1998. Carol earned a Bachelor of Science degree in physical therapy from Ithaca College and a Master of Science degree from the University of Southern California. She has expertise in pre and post-operative orthopedics, foot and ankle injuries, osteoporosis, fall prevention, and breast cancer rehabilitation.
Share this post: