BetterPT Supports NYC Triathlon Competitors Before and After the Race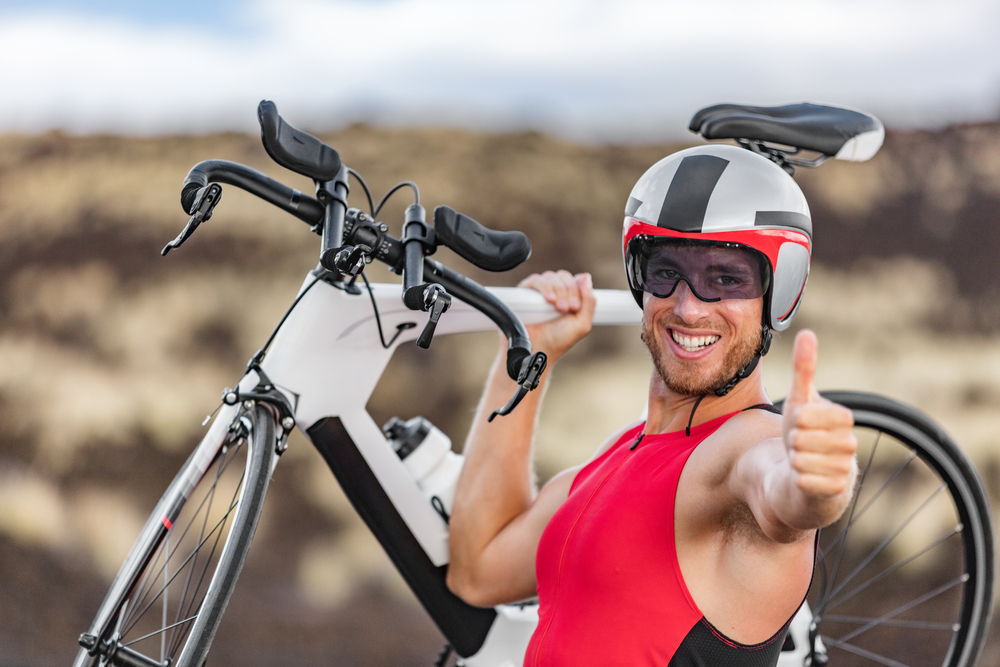 It's almost here! The epic NYC Triathlon, where you get to race through the busiest streets of NYC, swim 1.5k in the current filled Hudson River and bike 40k on the Hudson Parkway to the Bronx and back. We know how hard you have prepared for this race and BetterPT is here to support you on your journey.
The Physical Demands On a Triathlete
Triathletes are a special bread. Self-disciplined, determined, competitive, passionate are a few adjectives to describe a triathlete. The skill, time commitment, and schedule coordination it takes to train for not only a run, but a bike and a swim while having a day job is incredible. Triathletes can figure it out and will figure it out in order to satisfy their desire and passion to race. Since there's so much training involved, running recovery is inevitable, too.
Aches and pains are part of triathletes' daily lives. Physical and mental toughness are a necessity. Many triathletes view inspirational quotes as words to live by. Triathletes endure all types of injuries during their training and participation. They include:
Taking care of your body as a triathlete is essential. Making sure you have proper nutrition, hydration and medical care are all parts of the secret to finishing and succeeding in a triathlon.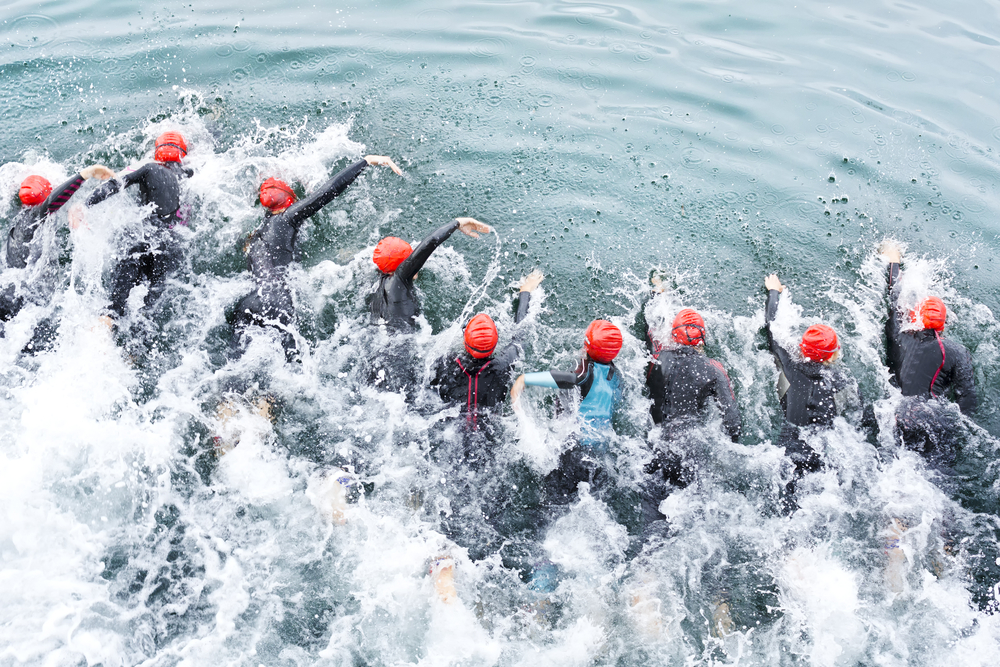 How BetterPT Can Support Your NYC Triathlon Journey
BetterPT will be there to support you on your journey! BetterPT will have a booth at the NYC Triathlon Sport & Fitness Expo on June 29thand 30th with essential prizes and giveaways. However, BetterPT services are even more valuable before and after the actual event.
Whether you live nearby or are traveling from afar, you can use BetterPT's online offerings to find a local physical therapy clinic. This puts you in contact with other multisport physical therapy professionals to help ease last-minute aches and pains prior to the race and for running recovery after the race.
Before the Race
Seeking out physical therapy prior to your race can offer you some last-minute injury alleviation. Physical therapy utilizes modalities to treat running injuries. They are widely varied but include some of the following.
Electrical stim, heat, and laser to decrease aches and pains
Proper education on which Kinesio taping technique is best
Education on the best shoes to wear for running and training
Physical therapy is a perfect addition to those 48 hours leading up to race day, and it helps runners prepare for injuries as well as treatment options for running injuries. These options are useful before and after injuries – so pay attention when you learn them!
After the NYC Triathlon
Seeking out physical therapy after your race can help ensure those aches and pains don't become serious injuries. A physical therapist evaluates any areas of your body that posed problematic during training or race day. A physical therapist creates the proper rest and recovery plan for your body in addition to a plan of care that you are involved in, too. This plan combines
Stretches
Mobilization techniques
Physical therapy is the "food" that your body is craving for post-marathon day.
BetterPT is a specialized search engine for a patient seeking physical therapy.
They allow patients to book available appointments via the mobile app or by using the BetterPT clinic location tool website. They offer the convenience of scheduling an appointment that fits in with a busy schedule. Via direct access, you can schedule an appointment without a doctor's prescription. Therefore, you'll start getting BETTER before your aches and pains become serious injuries. A new option for care is through the BetterTelehealth platform, a way to connect therapists and patients virtually.
Don't sacrifice the quality of care – choose a physical therapy clinic and provider near you today.
Good luck on your triathlon and thank you for allowing us to be part of your journey. Continue to push yourself to get BETTER every day!
Dr. Marla Ranieri graduated from Stanford University with her bachelor's degree in Human Biology in 2005 and went on to receive her Doctorate in Physical Therapy from Columbia University College of Physicians and Surgeons in 2009. She has worked with all types of individuals, including professional athletes as part of the USA Gymnastics Medical Staff. Marla continues to treat patients with evidence-based medicine and the best quality of care.