BetterPT's Enhanced Analytics
We are happy to launch updated analytics so you can understand more about your customers experience. Simply click on the analytics tab on your Clinic Web App.


See a full Company Overview of Data, Total Requests, Confirmed Requests and Declined Appointments. Or view data by specific clinic.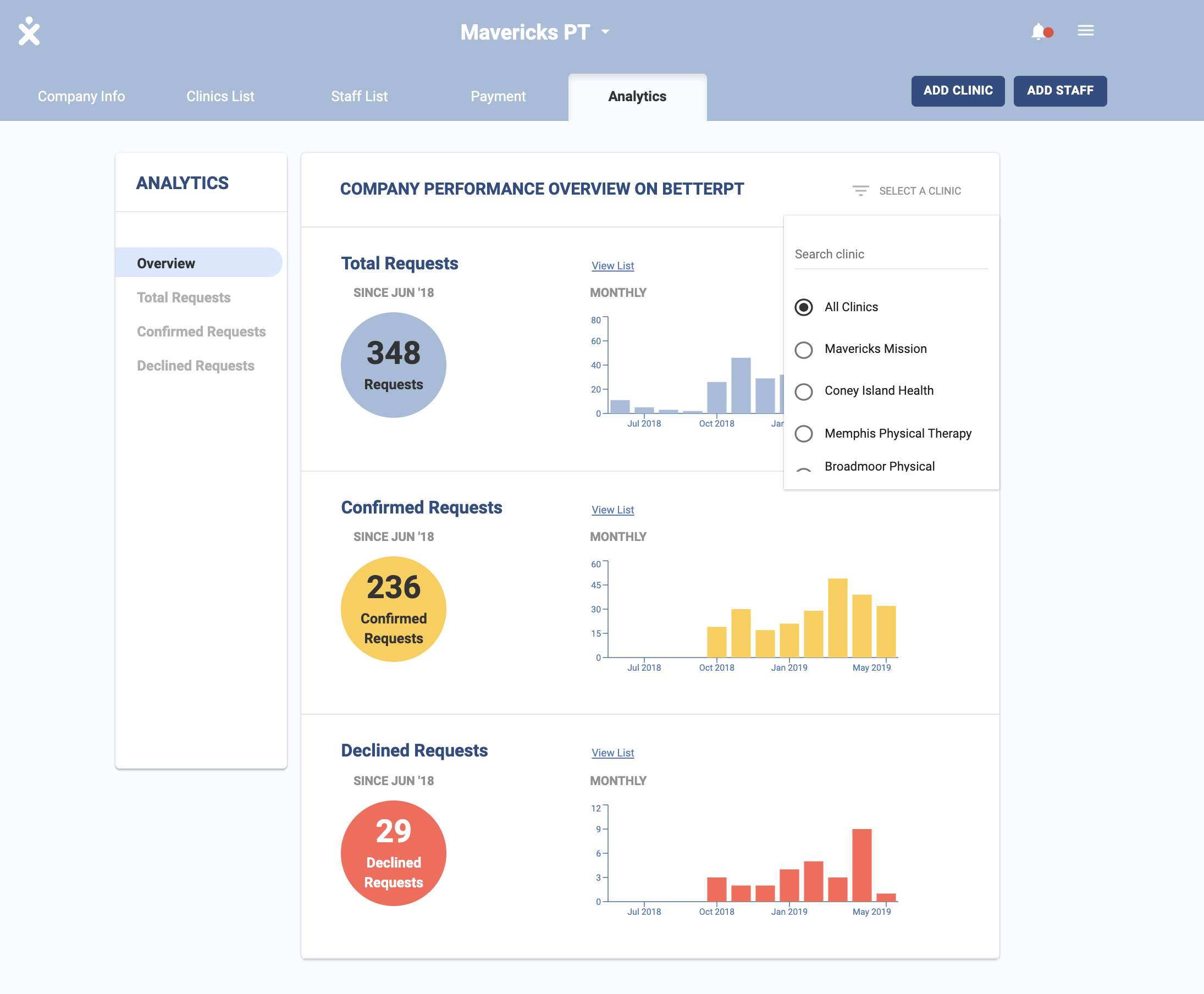 And you can view specific details on patients by clicking the "View List".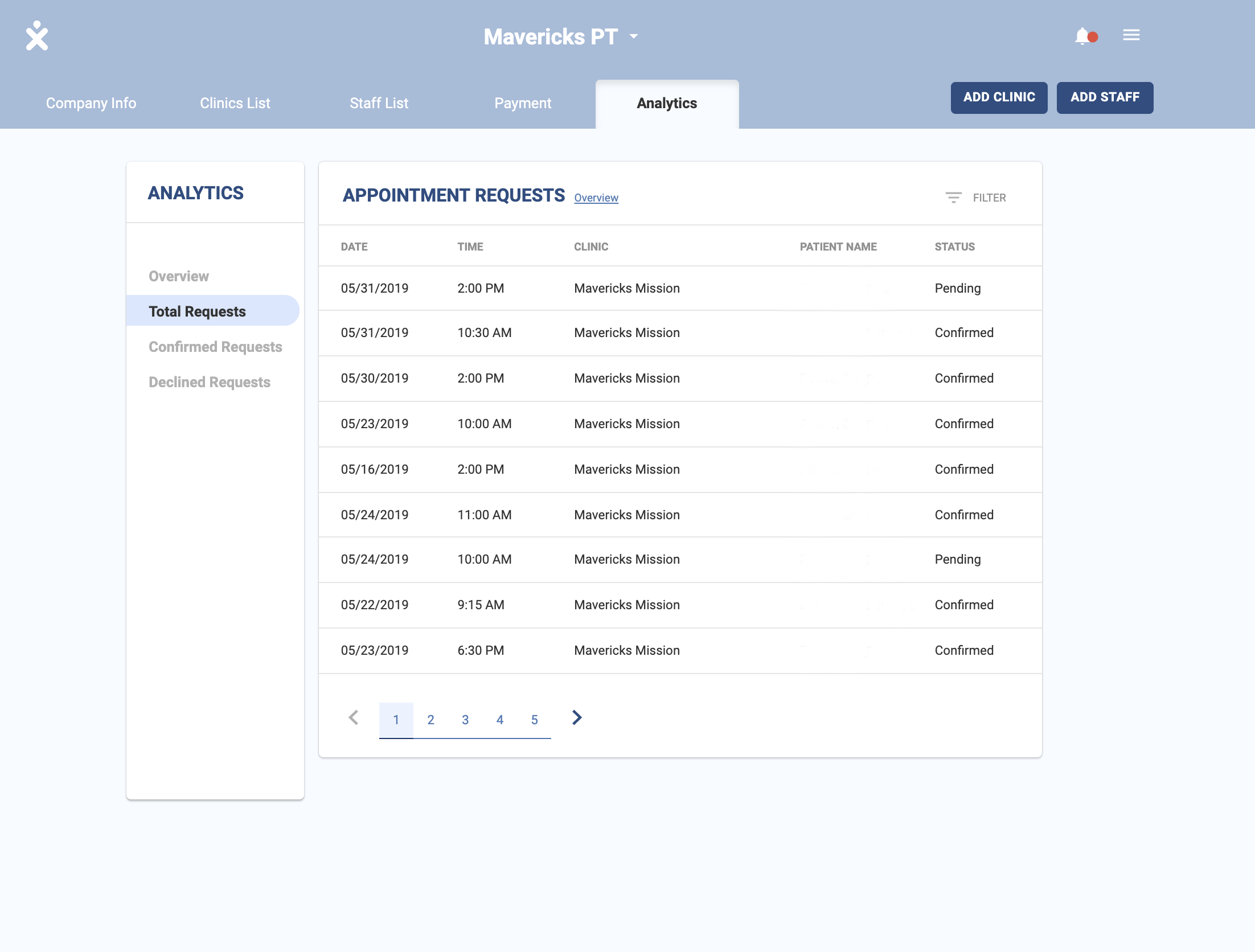 We will be continuing to improve these data points so you can better understand your patients and utilize all the features of BetterPT.
We welcome your feedback and other data points you feel would help improve your business.
Please contact us at support@betterpt.com.




Share this post: