Understanding the Causes of Severe Lower Back Pain
You don't need to experience an acute injury to suffer from chronic back pain. Many daily activities can also be common reasons for lower back pain. Luckily, once you know what can cause back pain, you'll also know how to prevent discomfort more effectively. Pain causes and diagnosis go hand in hand, so the sooner you figure out what you're doing wrong and what your status is, the better. The longer you go, the more likely it is that your condition will worsen. This makes it difficult to be motivated. For some, it's near impossible to start physical therapy because of a high pain level. 
Interested in learning about what can cause back pain? Consider these potential factors that can be common reasons for this chronic pain. 
Sitting in Front of a Screen
Many people work jobs that involve sitting in front of computer screens for long hours. The problem is, they often forget to maintain proper posture. This puts stress on the spine that can eventually lead to chronic back pain. Pain can either start around the neck and move down your back or start in the lower back and move into your hips/butt.
If your job requires you to sit throughout the day, consider what you can do to avoid what can cause back pain. This can include monitoring your posture and making a point of getting up and walking around once every hour.

Lifting Heavy Objects Can Cause Chronic Back Pain
Desk jobs aren't the only professions that can result in back pain. If your work involves manual labor, you may lift heavy objects on a regular basis. Lifting them improperly isn't good for your back and is one of the most common chronic back pain causes. In addition to back pain, improper lifting techniques also lead to elbow pain, leg and knee pain, and even neck pain. Don't let this happen. 
In situations like this, it's important to know what to do for severe back pain in order to prevent discomfort. To safely lift a heavy item, kneel down on one knee, and make sure to bend from your hips instead of your back. If that doesn't work don't be afraid to ask for help if you're simply unable to lift it on your own. Don't try to pick up such items from a standing position, or any position in which your knees are locked. Lifting items improperly is one of the most common reasons for lower back pain, so learning how to do it properly is essential.
Wearing High Heels
High heels may be fashionable, but they are also among the most common reasons for what can cause back pain. When you wear heels, they negatively impact your posture. That's why you should try to stick to other shoe options as much as possible. You can wear comfortable supportive shoes for walking to and from the event you are attending and change into your heels when necessary. If you're not sure what to do when you have back pain but are attending an event that requires you to dress up, opt for a lower heel. You could also consider a fashionable flat or supportive boot option.
Severe Back Pain Caused by Feeling Stressed
What else can cause back pain? Your emotional state. How you feel can have a major impact on your physical comfort. Stress often leads to chronic muscle tension. This, in turn, may be a chronic back pain cause.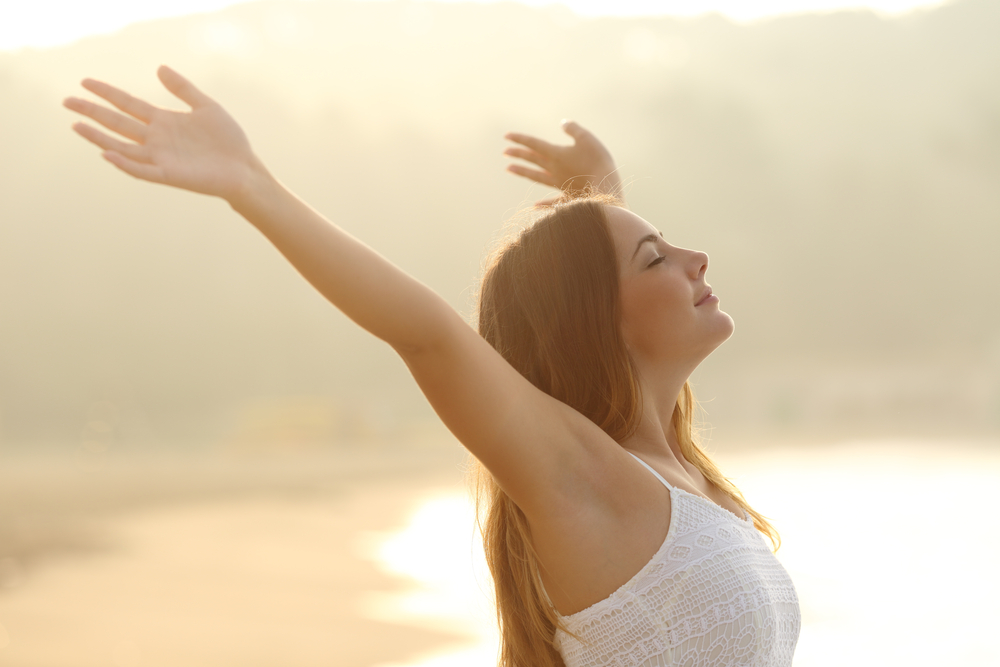 When considering what to do when you have back pain, it's important to address the physical components with a physical therapist. A specialist can provide you with the best exercises and tips for what to do for severe back pain. However, this doesn't mean you should overlook the mental and emotional factors. Addressing stress in your life can be an effective way to reduce your discomfort.
Not Exercising
If you need another reason to start working out, consider the fact that failing to get enough exercise is a common reason for lower back pain. You need to work out to strengthen the muscles in your back. Additionally, exercising can increase blood flow to your back, helping to alleviate your existing discomfort. 
Back Pain Impacts All Age Groups
Adults aren't the only ones that experience severe pain in the low back. Children also suffer from this, especially during key growth points. In addition, some of the same habits and tendencies that cause this type of pain in adults also impact kids. Teaching proper posture and good habits from an early age may save you and your children trouble down the line.
Diagnosed Conditions May Cause Back Pain, Too
Back pain is sometimes not the result of simple misuse of the body. For many, severe back pain that leads to the need for physical therapy for chronic pain is the result of underlying conditions. One of them is pelvic floor dysfunction, which happens to many women after giving birth. Another set of conditions that sometimes causes severe back pain are issues with joints.  Depending on overall health, you may be more likely to experience pain in areas of the body like the back and spine than others.
Of course, when learning about what to do for severe back pain, you'd be correct in assuming that some exercises may worsen the problem. That's why it's always important to consult with a physical therapist first before jumping into a fitness routine. They can show you what to do when you have back pain and help you avoid causing further injury.
Physical Therapy for Chronic Back Pain
You still need to address the underlying issues causing your discomfort. Although common reasons for lower back pain like these may contribute to the problem, with professional help, you can relieve your pain safely and effectively. Orthopedic physical therapy addresses many issues that impact bodily function. For children and adults, this type of therapy helps. Not only does it make you feel better, but it makes you stronger and more capable, too. PT helps pain. This is proven. 
To find a specialist near you that can work with you to alleviate your chronic back pain, use the BetterPT clinic location tool website, or download the BetterPT app. Through the platform, you can search for a physical therapy clinic that's convenient for you, with appointments at the times you need. For those experiencing severe pain, considering telehealth services via the BetterTelehealth platform is also an option.
It's time to address the causes of your chronic back pain and start feeling BETTER!