Doctor Patient Relationship is the REAL business of being a PT
By Jayme Schrier, Founder of Practice Freedom U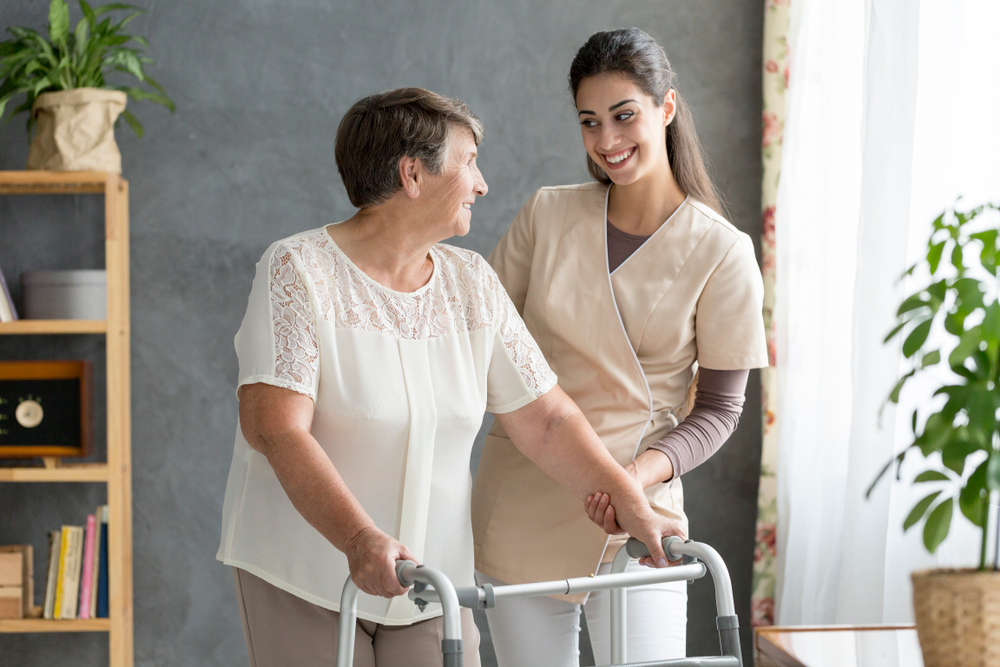 Not long ago, I got together with some friends, all PT practice owners. Over a meal, our conversation turned to work, and we wound up in a really interesting debate over this question:
As PT practice owners, what is the fundamental business we are in?   
"The business of helping others!"
"Delivering health care services!"
"The business of making people physically well so they can [run a 5K, live their lives without pain, stay physically active as they age,insert every individual patient's goal here.]"
We kept batting ideas around, trying to top one another, before we finally arrived at what we all agreed was the real answer.
Underlying all those very important goals, there's another business of doctor patient relationships and other relationships with people that actually supports and makes possible all the services your clinic provides.
In this short video, I share what that business is and show how your ability to engage in it is THE path to a thriving practice with more revenue, more freedom and flexibility for you as a PT owner.
Business is Relationships
What is business? What is the business of physical therapy? For PTs, what do we actually do?
Some friends of mine, they're all practice owners. We had a discussion around this and there were lots of different answers that came out. There was well, we're in the business of helping people. Okay, that makes sense to me. We're in the business of providing value to our patients. We're in the business of providing a service that helps people run faster and jump higher and walk and play tennis. All those were great responses, but we started to go deeper. What is business?
I want to share with you what came out of that conversation. And this is my belief. You may agree with it, you may not. But in my experience, business is really about relationships. Specifically, it's about relationships; especially doctor-patient relationships. That's what business is. This isn't some highly technical thing. This isn't some complicated thing. It's relationships. It's relationships with a minimum of three different parties. Some people will call these stakeholders or whatever corporate jargon you'll give it.
Going Beyond the Doctor Patient Relationship
It's relationships with number one, your patients. It's relationships with your staff. And its relationships with your referral partners or referral sources in your area, whether they're doctors or other types of people.
Your ability to build and create and maintain relationships (not only doctor patient relationships, but also those with staff and partners)  will determine the success of your practice. That was my experience. I mean, when I started in business many, many, many years ago, I was great. I was successful right up to the point that I hired my first PT. Now that I look back, it was because I was great at building relationships with my patients. Then when I hired other people, they weren't as good as doing that. I thought well, why is that?
How to Create Great Doctor and Patient Relationships
Well, one of the reasons establishing a doctor patient relationship is difficult is because you're not taught in school how to do that. You're actually really not taught anywhere unless you really search for programs that can do that, that can teach you that, teach you that ability to generate doctor and patient relationships. I honestly realized back then I'd never sought out doctors, I never wanted to go see them. My business was all word of mouth, which was fine until I really wanted to start growing and I realized I was losing a lot of potential business and helping and serving a lot of people because I didn't know how to develop relationships with potential referral partners.
It Starts With the Right Team
Then I really struggled building my team. And as I'm sure you know, your business is only as good as your team, as your staff, because I couldn't or didn't know how to build relationships, solid relationships with my staff. It became this owner versus a staff situation. And over time I learned that the better I got at building doctor patient relationships, the better I grew at doing so with people in general, the better my business got, the more money I made, the more time and flexibility and freedom I had.
Business is about understanding the importance of doctor patient relationships, staff relationships, partner relationships, and general people relationships. Relationships are about developing trust, rapport, likability with each other. If we spend a little more time wanting to understand people, wanting to engage with people, communicating and listening, asking questions and building those bonds, I believe every aspect of your business and your life will improve.
BetterPT is helping to bring convenience and increased access to patients. If you are interested in furthering doctor patient relationships by creating a BETTER patient experience and joining the BetterPT community, please email us at info@betterpt.com.
Dr. Jamey Schrier, PT is the Founder and CEO of The Practice Freedom Method, a business training for physical therapists. His book, The Practice Freedom Method: The Practice Owner's Guide To Work Less, Earn More, And Live Your Passion, has been an Amazon #1 best seller.