Does your Child Complain of Leg Pain? Growing Pains May Be the Cause and PT Can Help!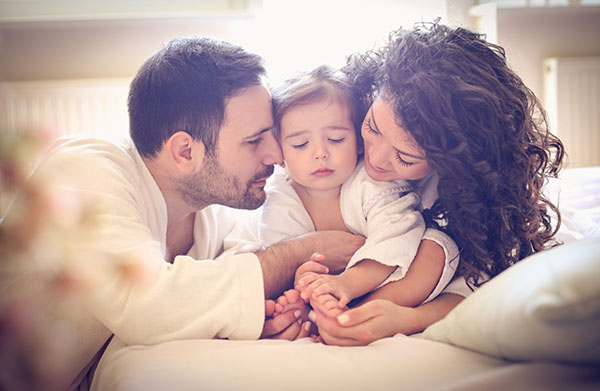 As a parent, you constantly learn about your children's needs. This entails figuring out how to solve problems on the go.
There is no training or book that teaches you exactly what to do when your children complain of sicknesses, aches or pains. From the many bumps and bruises they get when they are learning how to walk, to when they are finally able to talk and let you know about their aches and pains, it is very hard to decipher what needs medical attention and what exactly to do about it.
We recommend as a rule of thumb to be proactive regarding your children's needs and listen to their complaints and concerns whenever they arise. 
What Kind of Pain do Children Experience?
A very common complaint between the ages of 3-10 is leg pain.
As many as 37% of 4-6 years olds experience "growing pains". These are also known as an achy leg pain that occurs in both legs. Pain down legs and lingering pain, in general, are scary for anyone, but this is especially true for children. Children report feeling leg pain in the front of the thighs, back of the knees and or surrounding the calves. Symptoms of this pain include:
Generally occurring in the

late afternoon or evening

Often becoming worse at night

Disappearing by the morning
Growing pains are very inconsistent. This may make it seem like children are faking, but they likely are not.
One minute they are complaining of achy pains in their legs, or even possibly crying about severe pain, and the next minute they are completely fine running and jumping around. This is very common and most parents are not sure exactly what to do about it.
Should you ignore the pain and let it pass? Do you need to take your child to the doctor? Or is a trip to the ER necessary?
You should always listen to your child's complaints and never ignore the pain. For youth athletes, or those that participate in activities like dancing, swimming or gymnastics, this is especially true. However, it goes without saying that ignoring someone saying that they are in pain is never a good call. If there are any other associated medical symptoms like a fever, an unusual lump or swelling, lack of energy, or any type of weight change/loss than you should bring your child to their medical doctor immediately.
Any one of these symptoms alone is cause for concern, but when children experience multiple ailments at once? It's no good. 
Is a Doctor Necessary? 
Seeking out medical advice for leg pain, back pain or anything related is necessary, but this advice doesn't always need to come from a doctor. 
If your child is not showing the additional medical symptoms stated above then you can bring your child directly to a pediatric physical therapist. This visit may just be enough to start them on the path to feeling better.
With direct access to physical therapy treatment, physical therapists can now see your child for any musculoskeletal condition.
The best part? There's no need for a prescription from a medical doctor.
A physical therapist will be able to evaluate your child using a balance test for hip pain, poor posture, and growing pains and discover which muscles are tight or weak and what exercises will be the most effective for them. A pediatric physical therapist will tailor the recommended  exercises to look like your child is playing. This makes the session interactive and fun while getting your child to stretch the muscles of their legs appropriately.
This will help decrease the discomfort experienced by growing pains. For many, after just a few sessions your child will start feeling better – and be working toward achieving their best posture.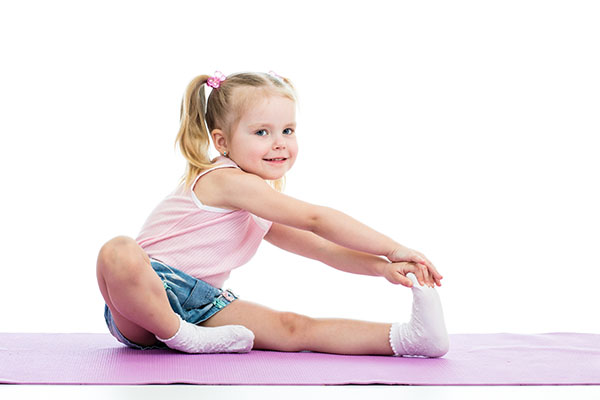 Your physical therapist will be able to perform hands-on stretching and soft tissue mobilization on your child's upper and lower legs.
In addition to this, the physical therapist will teach you exercises and stretches to perform on your child as well. Finally, a physical therapist will also be able to notify you if any other serious medical condition is taking place and will refer you to a medical doctor if necessary. Some common medical conditions that are experienced that result in the same symptoms as poor posture include: 
Sciatica, where a nerve is pinched and causes pain in the low back and legs
Poor posture, which is possible to correct over time. Turning poor posture into great posture might seem meaningless to a child, but making these changes early helps later on in life to eliminate popping hip syndrome and growing pains and to fix poor posture and your balance.
Take the Steps Necessary to Combat Growing Pains Today
Before making large lifestyle changes, think carefully about your child's future. Growing pains are a part of life for millions of children each year. Some scenarios require the use of devices like posture braces or strength and conditioning. Others will force you to change your home's interior, making it safe and ergonomic for work or play. Overall, growing pains are something that children do age out of. They won't last forever, even if it feels like they might. Knowing how to help growing pains makes a difference, but please only listen to the advice of professionals. 
Luckily for you, direct access to physical therapy professionals is as easy as picking up your phone. 
You can now search and find the right physical therapy clinic for your family and schedule an appointment through an app or through your computer with BetterPT clinic location tool.  Don't wait to get your child feeling BETTER. Book an appointment with a physical therapist today!