Feeling Hip Pain after Physical Activity?
By Boris Gilzon at Park Sports PT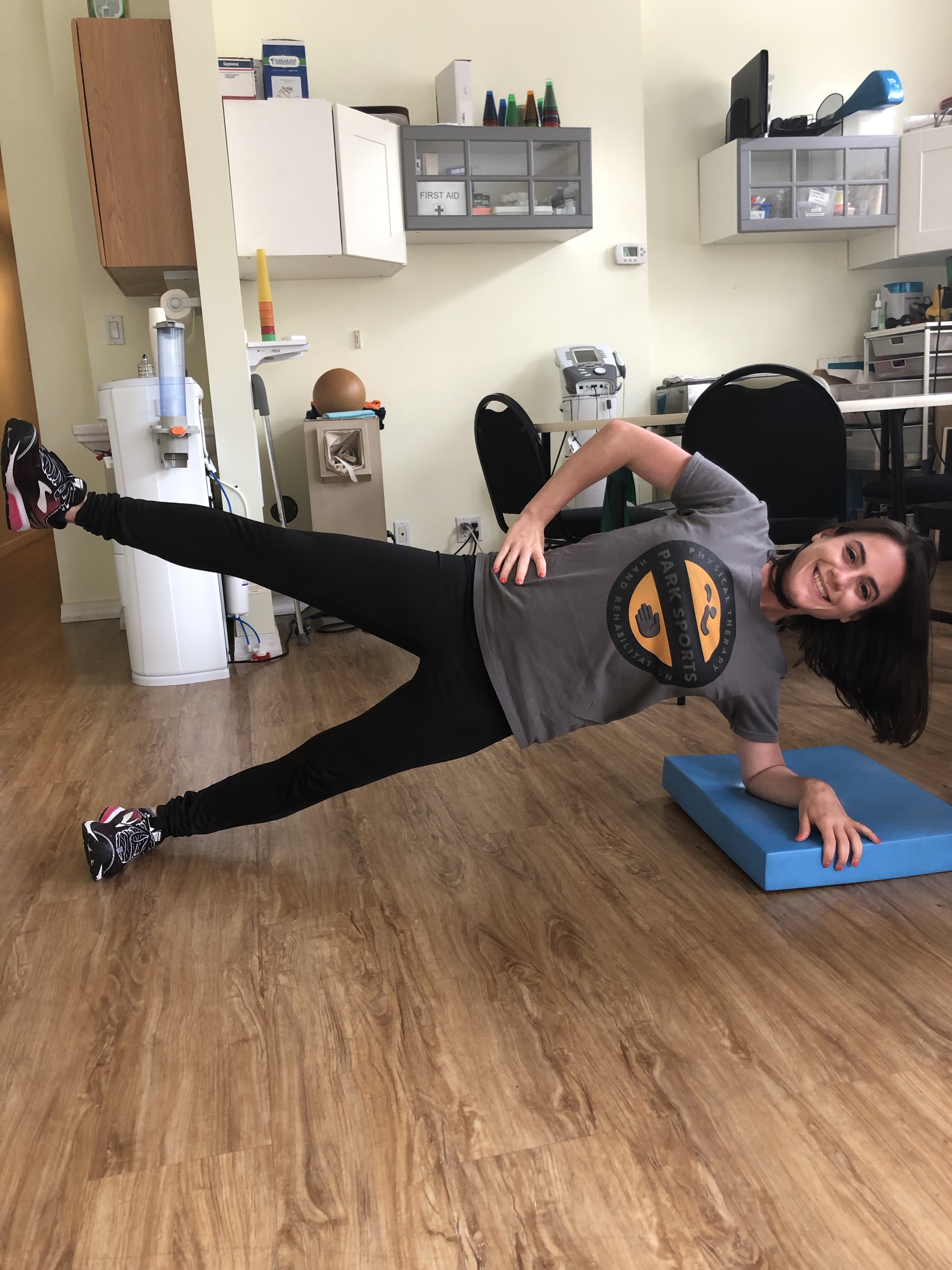 It is important for an athlete at any level to maintain adequate range of motion in the hip joint. Decrease in hip mobility could be an indication of an underlying condition and it is associated with groin pain.
Hip discomfort commonly affects athletes participating in sports that involve pivoting and changing directions, such as soccer and hockey. Hip pain after physical activity is also a common complaint among those cycling for health. In order to help you deal with your discomfort, learn more about hip pain and how to treat it effectively.
Recognizing Hip Pain
In the early stages of hip joint discomfort, athletes more commonly complain of a stiffness rather than of a decrease in mobility. Small changes in ROM are difficult to detect, since they can still perform at the same level.
A recent article in British Journal of Sports Medicine examined the relationship between hip range of motion and groin pain and found strong evidence that a combined external and internal rotation of 85* or less was a strong factor for groin pain development in athletes.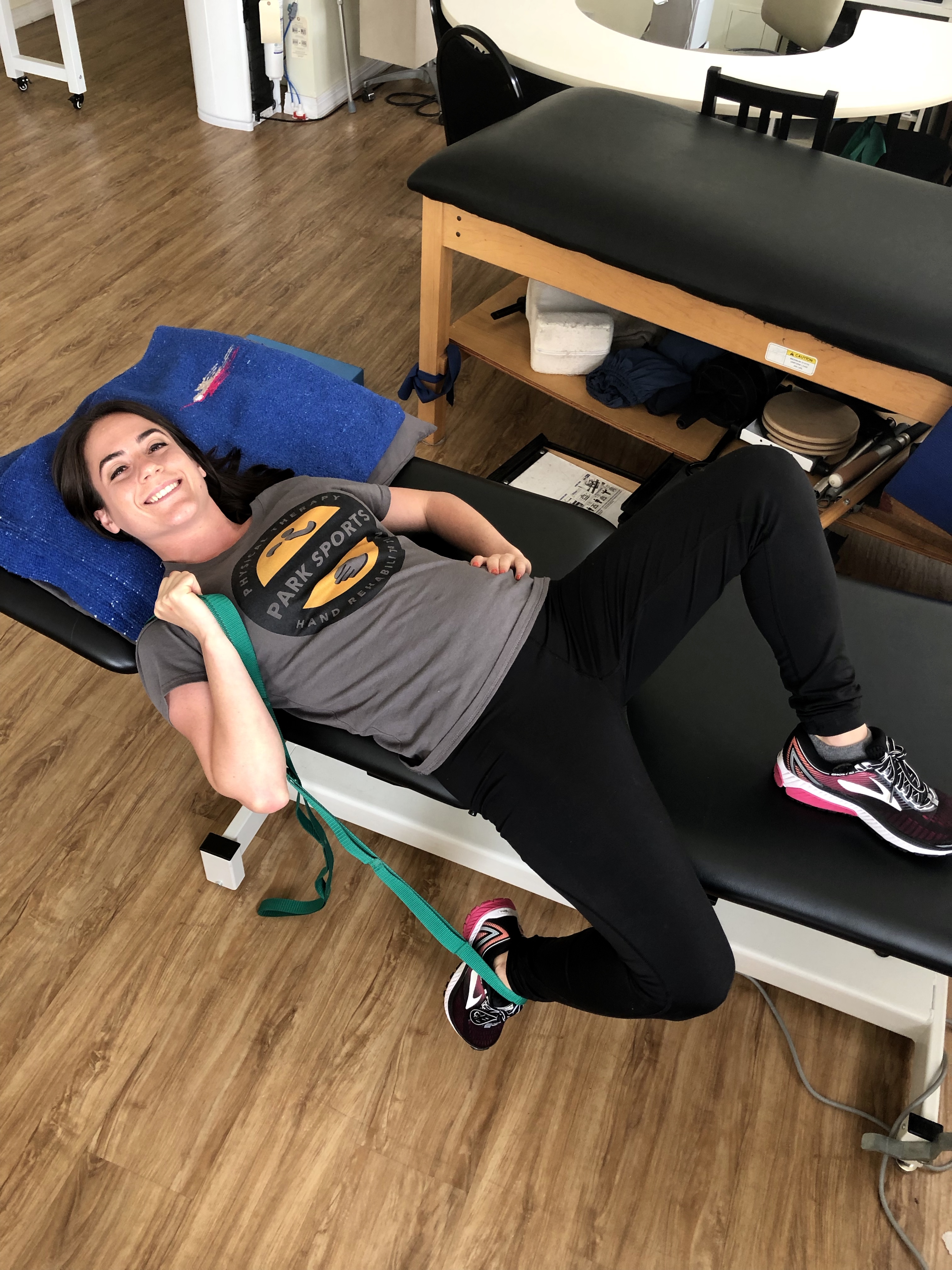 If you are involved in vigorous athletic activities that include repetitive motion for more than 1 hour a day, 3 or 4 times a week do not ignore discomfort in your hip region. Have your hip pain evaluated by an Advanced Hip Practitioner.
Understanding Mechanical Factors Contributing to Hip Discomfort
Hip pain after physical activity is often a result of the force that is transmitted through the lower extremity to the upper body, or in the other direction depending on your sport. It is important for a physical therapist to understand the specifics of your activity and be able to analyze how the limitation of hip mobility affects force distribution
up or down the mechanical chain. If your therapist suspects mechanical factors such as CAM lesions or a labrum tear are the cause of hip joint discomfort, a different follow up is recommended.
How To Address Hip Pain After Physical Activity - And What Not To Do
A pre-season physical therapy evaluation can identify the athletes with decreased hip mobility and determine an appropriate course of action. A comprehensive stretching program could be implemented immediately if hip discomfort is due to soft tissue tightness.
The hip joint is one of the segments of the kinetic chain. Therefore, it may not be the best course of action starting an independent stretching program, like Yoga or any other alternative common ways to "loosen up" your stiff hip. Instead, have it checked by a qualified professional first! If the hip pain is due to the changes in joint surfaces configuration, aggressive stretching may lead to more tissue damage since you would not be stretching tight tissues. In this case, you could be compressing the joint already compromised by mechanical alteration.
Special Consideration for Cyclists with Hip Pain
Cyclists who come to a PT clinic for hip pain will often report a change in pedal stroke. It is important to choose a Physical Therapist who understands functional principles of your sport and has a solid knowledge of the hip biomechanics.
One common complaint is that during the upstroke of a pedaling phase, the knee moves sideways. It is usually an adaptation to compensate for a lack of hip internal rotation and flexion. However, it creates an asymmetrical torque on the knee joint and may lead to the knee issue down the line.
One remedy to hip joint discomfort resulting from this movement is to use a shorter crank to decrease hip flexion in the upstroke and bring the torso in the more upright position.
With timely intervention and proper adaptations you can still enjoy the sports you do. Booking an appointment with a qualified physical therapist is the first step to getting back to what you love. Use the BetterPT website or app to connect with a clinic near you that can help you to achieve your goal and aim higher. With direct access, you don't even need a doctor's referral to make your appointment and get treated immediately.
Boris Gilzon PT, DPT, OCS, CHT is anAdvanced Hip Practitioner with Park Sports Physical Therapy, Brooklyn. Dr. Gilzon graduated from Hunter College Summa Cum Laude in 1989. He gained orthopedic and sports rehabilitation experience at The Hospital for Joint Diseases – NYU Medical Center.
Share this post: