Five Things Every Physical Therapy Practice Should Know About MIPS
By Clinicient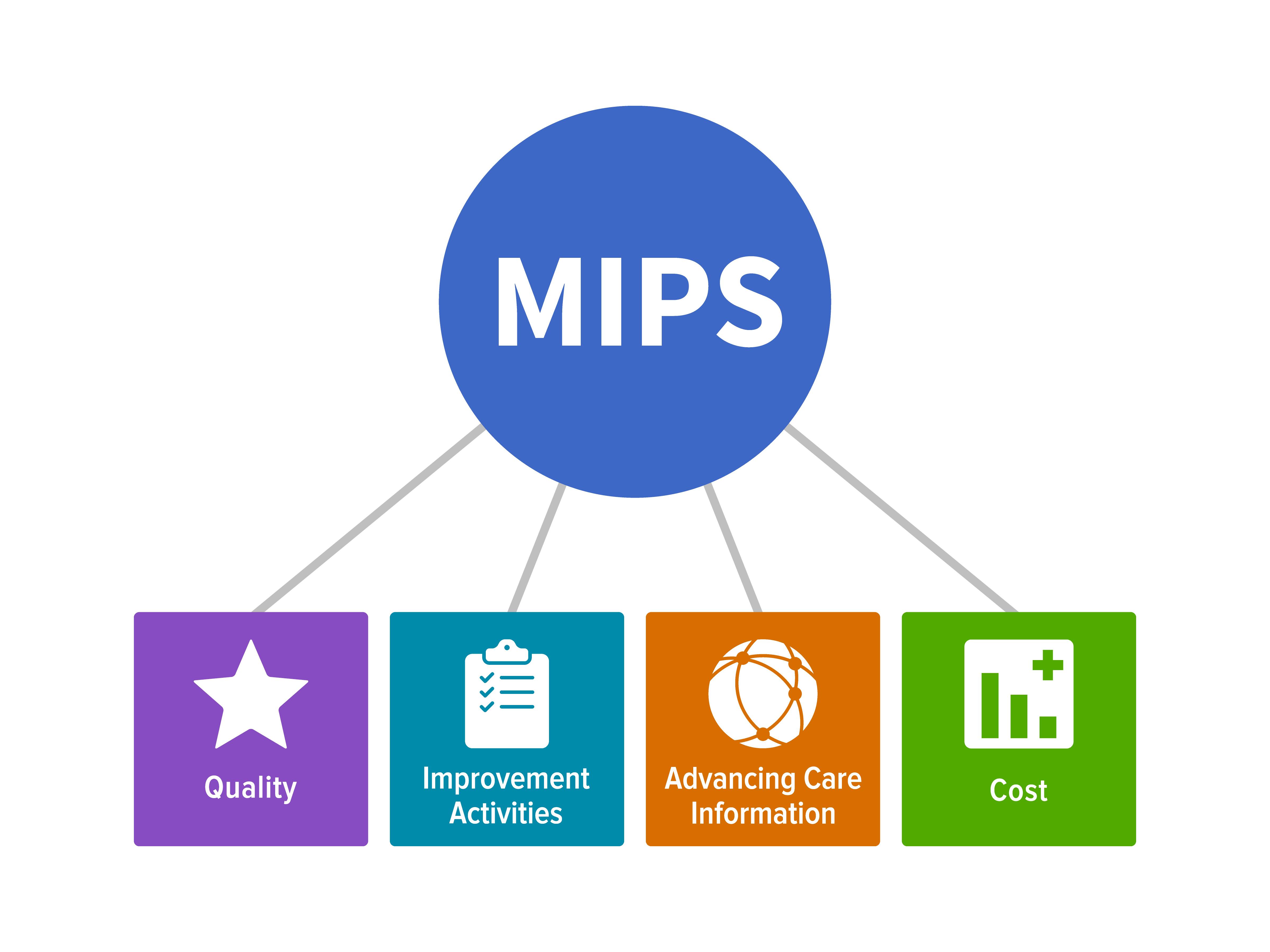 There is no doubt that MIPS is a complex program given to us by CMS. But with PTs, OTs and SLPs officially becoming MIPS eligible clinicians in 2019, it's extremely important that our industry get up to speed quickly – or we risk being left in the dust.
You may be asking, "What is MIPS physical therapy?" While many rumors and opinions still swirl around MIPS for physical therapy, there are a few things that can give you a baseline understanding of this program. Here are five things every outpatient rehab therapist needs to know about MIPS physical therapy in 2019.
MIPS physical therapy isn't just another obnoxious reporting program from CMS
The Quality Payment Program (QPP) defines three distinct stages for the transition to value-based care and the MIPS component represents the foundational first step of that transition. The QPP was designed to give providers the time they need to develop the operational competencies needed to successfully participate in these new payment models (think of MIPS as an olive branch offered from CMS to help PTs, OTs, and SLPs transition successfully to a value-based care world). So, if you think MIPS for physical therapy just another reporting program meant to bog you down, you aren't seeing the full picture.  
Additionally, while it can be easy to write MIPS physical therapy off as only for Medicare providers, know that history has shown us that commercial payers often emulate programs that are developed by CMS. So even if you don't treat a large population of Medicare patients, getting up to speed on MIPS physical therapy in 2019 will become increasingly important as other payers embrace value-based payment programs.
You need to determine your MIPS eligibility for physical therapy before the end of 2018 (but preferably sooner)
In order to participate in MIPS therapy submission for 2019, you first need to estimate your eligibility for 2019 based on historical data (look at your historical Medicare data here and then understand your MIPS eligibility here). If you decide to participate in MIPS, it's essential that you put an outcomes solution in place prior to the end of the year because starting halfway through the year (or even switching solutions) isn't your best option. In order to have the best chance at succeeding in MIPS for physical therapy, you should report on the same measures for the entire year. The Quality Payment Program website can help you navigate this as well as the Clinicient MIPS resource center.
Outpatient rehab is competing with all other providers for a bonus payment from MIPS
It's important to understand that MIPS has been in effect for physicians and some nurse specialists since 2017 and that when it comes to MIPS participation and payment bonuses, we are competing with this group as well. While this means that they have more experience than PTs, OTs and SLPs, their requirements for participation are also more complex as they include the Cost and Interoperability categories which don't apply for the therapy industry in 2019. Understanding this information is key to realizing our potential when it comes to MIPS physical therapy and value-based care.  
As the years go by, receiving a bonus payment from MIPS physical therapy will become harder and harder
In the first year of MIPS, the performance threshold was only three points – that means that in order to receive a payment bonus in your fee schedule, your MIPS PT score simply had to be higher than three. Ever since, the performance threshold has increased and in 2019 that number is 30. But in 2020 and 2021 that threshold for a bonus more than doubles. This means that passing up the opportunity to participate in MIPS physical therapy in 2019 puts you in a position of falling behind in 2020 when the threshold nearly doubles. For most of our industry, MIPS participation is optional in 2019; but know that as the years go on, it could become a requirement. Getting your feet wet when there's more of a chance to succeed is an opportunity you shouldn't pass up on.  
It's essential to have an outcomes solution in place in order to be successful for physical therapy
Success in MIPS PT in 2019 depends on how you score relative to other providers, so it's important to earn points wherever you can. When it comes to reporting quality measures (which makes up a whopping 85 percent of a therapist's MIPS score), CMS offers bonus points for "end-to-end electronic reporting," where data is transmitted directly and electronically to a qualified registry or QCDR.
Another big benefit associated with patient reported outcomes tools is derived from the information the technology can provide your practice. With claims-based MIPS reporting for physical therapy, it's hard to know how you're doing throughout the year because you don't get your score until the end. But when you're using an outcomes solution that's tied to your EMR and patient engagement solution—and thereby connected to your entire practice—you're constantly aware of your performance against the benchmarks so you can make any changes necessary to improve.
So, what do you say? Now that you've gotten the answers to what is MIPS physical therapy, are you ready to hit the ground running on January 1st? To learn more about MIPS or discover how our network of physical therapists can benefit you, check out the BetterPT website or BetterPT mobile app. We can all work together to leverage the benefits MIPS can offer in 2019.