Fun Workout Ideas for the Cold Weather
Working out in cold weather is tough. It's hard to stay motivated, and the shorter days make it that much harder to stay consistent with a winter workout schedule. However, we know that there are endless exercise benefits. Plus, exercising in the cold can provide an abundance of opportunities to have fun. In the cold, you may need to choose exercises that you wouldn't otherwise consider. You can't swim outdoors, options for trail running and cycling are limited. Sometimes, it's even difficult to walk outside in the cold. 
Maybe you're a bit stumped on winter exercise ideas. Or perhaps you've found that after the holidays, you need to get back into the swing of things. Don't panic: We've got the ultimate list of winter exercise and winter workout ideas coming your way. Take a look!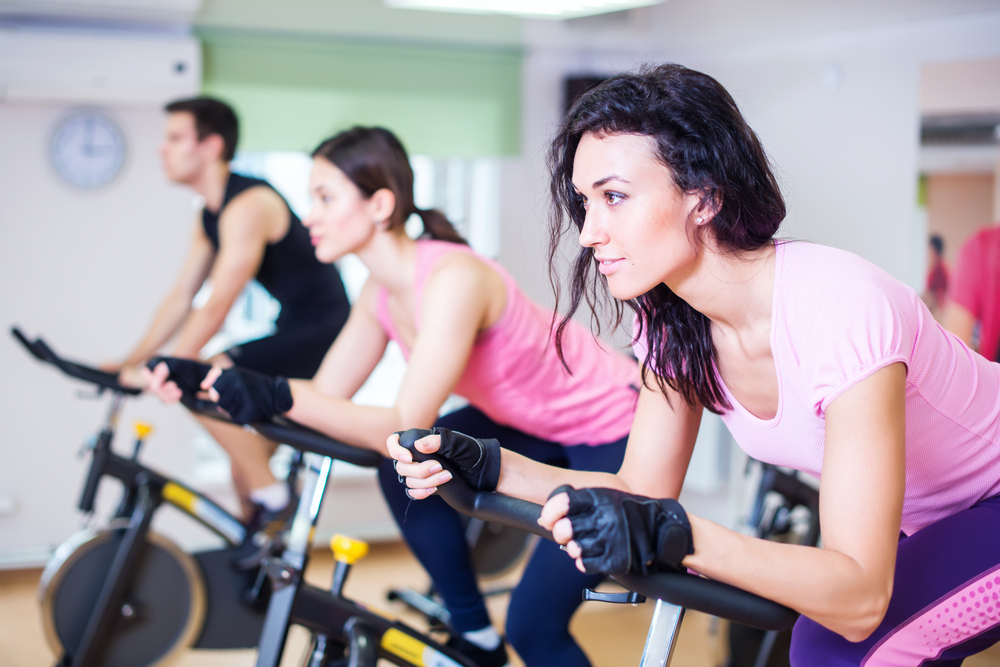 Working Out in Cold Weather Can Be Easier Inside With a Spin Class
Winter isn't exactly bicycle-friendly. Thus, now is your time to give indoor spinning a try. Take up an intro rider membership at your nearest spin studio and make this your winter exercise go-to. Many places offer deals for your first 2 weeks or your first month.
Spinning is the perfect winter workout to warm you up. Plus, you'll gain some serious glute strength, as well as burn a ton of calories. The average spin class burns anywhere from 300 to 700 calories. If you are looking to lose some holiday weight, it may be the perfect calorie deficit to help you lose half a pound to 1 pound a week. Or it may simply serve as a great winter cardio workout – protecting your cardiovascular and respiratory health against the many common winter ailments.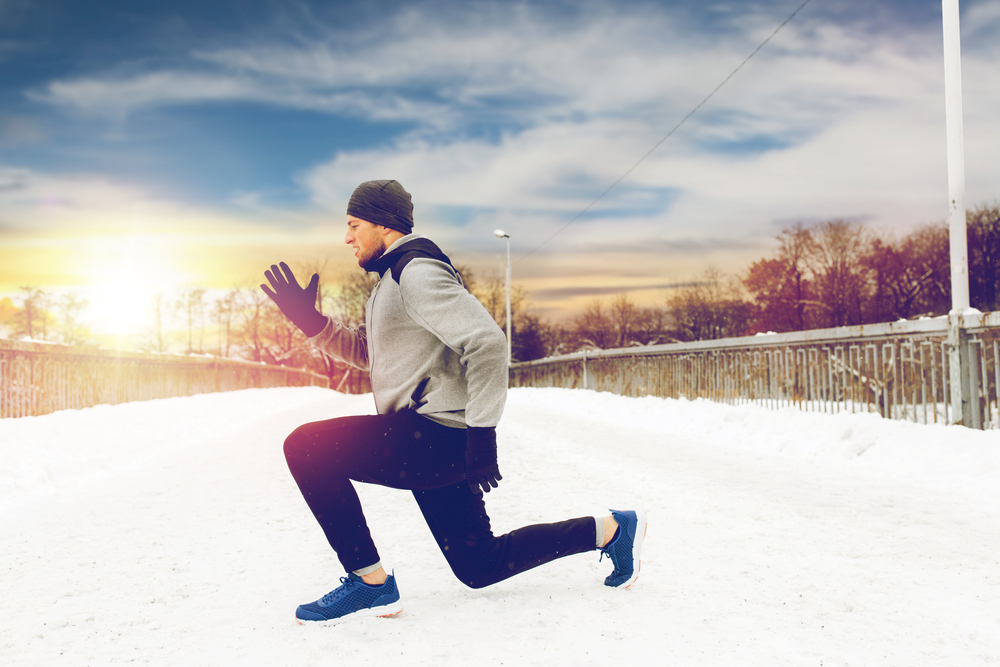 Feeling Lazy? Do Your Winter Workout at Home!
Are you tired of paying for that monthly gym membership that you barely ever use? Thanks to these at-home winter workouts, you can now cancel it. Although not for everyone, you could potentially bring the gym into your home. A few equipment purchases later and you have your own private gym. No shared stations, and no having to brave the winter to exercise. And you won't have the excuse of not having the time or energy to make it to the gym.
Tight on cash? Bodyweight exercises at home are the way to go. YouTube is a great place to start if you need a video to follow along with for your winter workouts at home. Or, go it alone. Create your own exercise routines with jumping jacks, burpees, sit-ups, and more. There are plenty of home exercises for you to try, and some of them only take ten seconds to complete! 
Home workouts are also great options for pregnancy exercises. Some women simply don't want to work out in the gym. Others want to focus on their core exercises in the privacy of their own homes, especially as their due dates get closer. Home exercises are also ideal for those suffering from conditions like Alzheimer's, since getting them out in public becomes increasingly difficult the more the condition advances.
Get Outside for a Downhill or Cross Country Skiing Workout
Working out in the cold weather offers a variety of activities. Winter exercise ideas can involve exploring your own backyard or the local trails in snowshoes. You could also rent cross country skis and partake in various cross country skiing workouts (trust us – it's tough work).
Winter also brings ice skating, downhill skiing, and snowboarding into the mix. Have fun while exercising in the cold. Just remember to stay safe while doing so to prevent winter sports injuries. Winter exercise doesn't have to be boring. The vast number of opportunities you have for working out in cold weather certainly proves that. 

Try Hot Yoga if You Don't Like Exercising in the Cold
Hot yoga is less than welcoming in the hot summer months. But when it comes to finding your ideal winter workout, it may be just what you need to move a little and escape the cold outdoors. Like spinning studios, yoga studios frequently have a beginner discount membership.
Hot yoga further allows for a greater range of motion. Thus, you improve your flexibility that much more. Flexible muscles and joints lessen your risk of injury, which is especially helpful when there is snow and ice on the ground.
Join an Indoor Sports League for a Team-Based Winter Workout
Remember that sport you used to play when you were young? You keep saying you want to "get back into it." Now you can.
Most cities host an array of recreational adult sports leagues. It's an excuse to get out, socialize, and get active. Seasons frequently last a set number of weeks, so you aren't committed to this winter workout forever. There's indoor hockey, soccer, dodgeball, touch football, and much more. Take your pick.
And if you aren't exactly the team player type, try an indoor golf simulation or an indoor batting range. These winter exercise ideas can offer hours of movement and fun.
Exercise and Breathing Go Hand in Hand
The more you know about health and wellness, the better suited you are to exercise efficiency. It's not just about finding ways to get through the workday or getting your heart rate up. To exercise properly, you must do it safely. Proper breathing is important. It doesn't matter if you're indoors or out, stretching or doing squats or running on a treadmill. The way you breathe impacts the capability you have to complete exercises.
If you're not paying attention, it's easy to get injured while exercising. Neck, hip, back, and knee pain are common ailments. They don't have to become "normal", though, and that's why consulting with a physical therapy professional is essential. Learn to breathe. Learn to listen to your body. Learn to recognize the signs of unhealthy hamstrings, limited hip extension, or aching hands and feet. Being cautious now is recommended, as it can save you time, energy and pain later.
If you have a health condition or injury, it's best to check with your physical therapist or healthcare professional prior to starting a new winter workout program. The BetterPT clinic location tool or the BetterPT app can connect you with a physical therapist that specializes in what you need. There are even options for telehealth services through BetterPT. No matter what you're looking for, you have an option to consider.
The first step to preventing injury is optimizing your health the best way you can. Part of that involves getting active and moving more, so try a new winter workout today.