How Cardiac Rehab and Pulmonary Physical Therapy Combine to Help You Recover From Surgery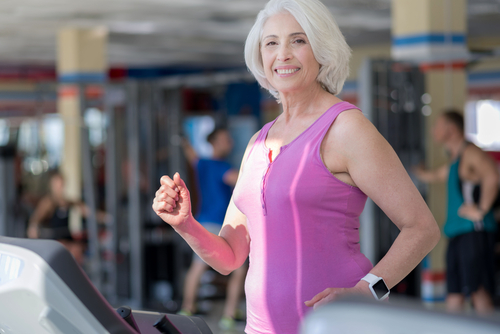 February marks the start of American Heart Month! There's no better time to learn about cardiac surgery and proper recovery methods. Specifically, cardiopulmonary physical therapy interventions play a key role in your recovery from a recent heart or lung surgery.
This shouldn't come as a surprise. People consider the heart and lungs the most vital organs in the human body. The heart itself is made of muscle tissue, and nd the lungs rely on various muscles to function properly.
Thus, exercises are a critical component in post-surgery pulmonary and cardiac rehab. Appropriate exercises are prescribed and supervised by an expert in cardiopulmonary physical therapy to guarantee your full recovery. Many of these exercises are similar in nature to those prescribed and recommended for back and shoulder replacement surgery patients since being careful with the upper body is also necessary there. 
However, pulmonary and cardiac rehabilitation protocol frequently follows various phases. A team of cardiac and pulmonary healthcare professionals follow strict pulmonary and cardiac rehabilitation guidelines to safely get you back to feeling your best.
A cardiopulmonary PT is specifically trained to improve your future heart and lung health via exercise. Yet, cardiac rehabilitation protocol also includes doctors, nurses, psychologists, dietitians, and pharmacists. The collaboration of these groups is essential to a successful recovery.
So, how do cardiac rehab and the components of pulmonary rehabilitation work? November (American Heart Month) is the best time to get informed – and take action!
Let's break it down.

Phase I: Inpatient Care for Cardiovascular and Pulmonary Physical Therapy
This phase of cardiac rehab happens in the hospital. It allows a group of healthcare professionals to work closely together. They can monitor any sudden changes and offer initial education regarding your condition.
Your doctor and nurses consistently observe your vital signs. Your dietitian will address any nutritional changes or restrictions with you. And if necessary, a psychologist will help you through any emotional factors contributing to your previous condition. The truth is that after this type of surgery, you'll need time to recover. This is an adjustment period, and though it's not as disruptive or demoralizing as the road to recovery from ACL surgery, it's still tough. 
The cardiopulmonary PT works with you to regain basic mobility and function. For pulmonary conditioning, your physical therapist will show you breathing exercises, such as pursed-lip breathing. Pursed lip breathing allows you to take longer breaths. This means you get the appropriate amount of oxygen and airflow you need. It enables you to perform your cardiovascular and pulmonary physical therapy exercises without issue.
Introduced here are other cardiopulmonary physical therapy exercises to be performed in the long-term before discharging you to outpatient care. Outpatient post surgery recovery is recommended because it allows patients to return to their routines faster. It also gives them more control over their recovery period. This independence is helpful and encouraging. 
Phase II: Outpatient Care to Continue Cardiopulmonary Physical Therapy
Outpatient care may begin between 2-4 weeks post-surgery according to cardiac rehabilitation protocol. Outpatient cardiac rehab still involves close monitoring of your cardiac and pulmonary systems. The amount of time it takes you to complete post surgery recovery varies between patients and surgery types. Be prepared to monitor the situation closely. This involves you and your healthcare professionals. 
At this point, your cardiopulmonary physical therapy will consist mostly of light aerobic exercise. This type of exercise works your heart and lungs, guiding you back toward optimal health. Depending on your specific situation, your cardiopulmonary physical therapy exercises may also include strengthening and stretching movements.

Phase III: Ongoing Maintenance and Conditioning Through Cardiopulmonary Physical Therapy Exercises
After about 8-12 weeks, your pulmonary and cardiac rehab moves to a more individual level. Monitoring of vital signs ends. Emphasis moves to improving overall body strength.
Your cardiopulmonary PT will also implement long-term maintenance strategies. These strategies prevent future cardiac or pulmonary episodes from happening. By this point, you should have the appropriate knowledge to safely perform your regular activities.
This phase may further include a transition period. Your PT and healthcare providers work with you to slowly wean you off of a supervised cardiac or pulmonary rehabilitation physiotherapy program. This is when new methods for treatment begin. 
Cardiovascular and Pulmonary Physical Therapy is an Important Part of Your Recovery
It doesn't need to be American Heart Month for you to understand the importance of cardiac rehab. Post-surgery exercise supervised by a trained professional is necessary for you to safely return to the activities you know and love. This doesn't mean that every time you exercise, you need to be in the presence of a physical therapy clinic employee. Some exercise types like yoga are ideal for post-surgical recovery from different types of injuries. This includes cardiopulmonary surgery as well as hip surgery, ACL surgery and shoulder surgery and recovery. 
Safe and effective, this exercise – and others like it – help patients recover quickly and comfortably.
Post Surgery Recovery Tips and Tricks
The more you do in the beginning, the more complete your total recovery. It doesn't matter if you're recovering from heart or lung surgery, or from a procedure like breast surgery to remove cancerous cells. Physical therapy is an important aspect of self-care and recovery. These exercises don't just strengthen the body and increase the capacity for activity. They also give people a sense of purpose and completion.
Surgery recovery isn't just for athletes that have their arms and elbows reconstructed. It's not just for the elderly or overly active that need a total hip replacement. Physical therapy as an aspect of the recovery process won't be your only focus, but it's an important one.
Listen to your physical therapy professional when they give you recovery tips and suggestions. They may not always deal with your scenario, but they know how to help.
Cardiovascular and pulmonary physical therapy can help get you where you want to be. You can use the BetterPT clinic location tool website or download the BetterPT app to connect with the appropriate cardiopulmonary PT in your area. There are plenty of options for physical therapy appointments, too. In-office, at home, and even virtual ones via the BetterTelehealth platform. No matter what you need, your chosen clinic has it covered.
Find the physical therapy professional nearest you – and book your appointment today.