How Cardiac Rehab and Pulmonary Physical Therapy Combine to Help You Recover From Surgery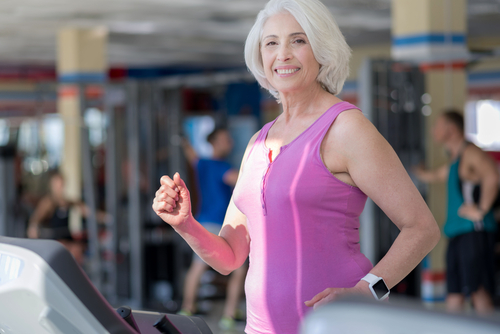 February marks the start of American Heart Month! There's no better time to learn about cardiac surgery and proper recovery methods. Specifically, cardiopulmonary physical therapy interventions play a key role in your recovery from a recent heart or lung surgery.
This shouldn't come as a surprise. The heart and lungs are considered the most vital organs in the human body. The heart itself is made of muscle tissue, and nd the lungs rely on various muscles to function properly.
Thus, exercises are a critical component in post-surgery pulmonary and cardiac rehab. Appropriate exercises are prescribed and supervised by an expert in cardiopulmonary physical therapy to guarantee your full recovery.
However, pulmonary and cardiac rehabilitation protocol frequently follows various phases. A team of cardiac and pulmonary healthcare professionals follow strict pulmonary and cardiac rehabilitation guidelines to safely get you back to feeling your best.
A cardiopulmonary PT is specifically trained to improve your future heart and lung health via exercise. Yet, cardiac rehabilitation protocol also includes doctors, nurses, psychologists, dietitians, and pharmacists. The collaboration of these groups is essential to a successful recovery.
So, how do cardiac rehab and the components of pulmonary rehabilitation work? With this month being American Heart Month, now is the best time to get informed.
Let's break it down.

Phase I: Inpatient Care for Cardiovascular and Pulmonary Physical Therapy
This phase of cardiac rehab is performed in the hospital. It allows a group of healthcare professionals to work closely together. They can monitor any sudden changes and offer initial education regarding your condition.
Your doctor and nurses consistently observe your vital signs. Your dietitian will address any nutritional changes or restrictions with you. And if necessary, a psychologist will help you through any emotional factors contributing to your previous condition.
The cardiopulmonary PT works with you to regain basic mobility and function. For pulmonary conditioning, your physical therapist will show you breathing exercises, such as pursed lip breathing. Pursed lip breathing allows you to take longer breaths. This means you get the appropriate amount of oxygen and air flow you need. It enables you to perform your cardiovascular and pulmonary physical therapy exercises without issue.
They may further introduce other cardiopulmonary physical therapy exercises to be performed in the long-term before discharging you to outpatient care.
Phase II: Outpatient Care to Continue Cardiopulmonary Physical Therapy
Outpatient care may begin between 2-4 weeks post-surgery according to cardiac rehabilitation protocol. Outpatient cardiac rehab still involves close monitoring of your cardiac and pulmonary systems.
At this point, your cardiopulmonary physical therapy will consist mostly of light aerobic exercise. This type of exercise works your heart and lungs, guiding you back toward optimal health. Depending on your specific situation, your cardiopulmonary physical therapy exercises may also include strengthening and stretching movements.

Phase III: Ongoing Maintenance and Conditioning Through Cardiopulmonary Physical Therapy Exercises
After about 8-12 weeks, your pulmonary and cardiac rehab moves to a more individual level. Vital signs are no longer monitored. Emphasis is placed on improving overall body strength.
Your cardiopulmonary PT will also implement long-term maintenance strategies. These strategies prevent future cardiac or pulmonary episodes from happening. By this point, you should have the appropriate knowledge to safely perform your regular activities.
This phase may further include a transition period. Your PT and healthcare providers work with you to slowly wean you off of a supervised cardiac or pulmonary rehabilitation physiotherapy program.
Cardiovascular and Pulmonary Physical Therapy is an Important Part of Your Recovery
It doesn't need to be American Heart Month for you to understand the importance of cardiac rehab. Post-surgery exercise supervised by a trained professional is necessary for you to safely return to the activities you know and love.
Cardiovascular and pulmonary physical therapy can help get you where you want to be. You can use the BetterPT website or app to connect with the appropriate cardiopulmonary PT in your area. Find the healthcare professional you need – book your appointment today.