How Long Does It Take to Recover From Back Surgery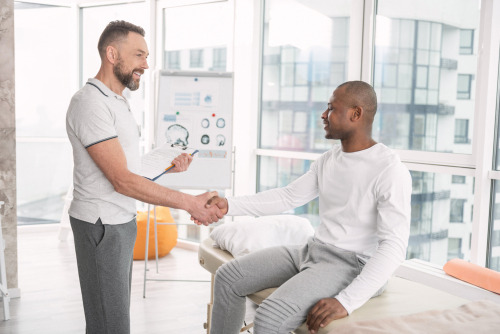 Virtually any surgery involves a recovery period. Back surgery is no exception. The amount of time it takes to recover from back surgery depends on several factors. These include the exact procedure you underwent, your prior level of activity, and how you care for yourself in the days and weeks that follow.
That said, the following information will give you a better sense of what you can expect after spinal fusion surgery and other common procedures for your back. Keep these points in mind to ensure your recovery is as smooth and swift as possible.
What to Expect After Surgery for a Herniated Disc
Returning to work after this type of back surgery typically occurs relatively fast.
If you work at a desk job, it's usually possible to start working again after two to four weeks. If your job involves manual labor, you may have to wait six to eight weeks to start working again. However, be sure to consult with a physical therapist before getting back to work. They can not only tell you what to expect after back surgery for a herniated disc, but also more recovery tips, like how to sit, the best way to sleep after your procedure, and appropriate body mechanics to assist you in your daily activities.
In regards to how to sit after back surgery, discuss this with your physician and physical therapist. The goal is to maintain proper posture so you don't end up putting excessive stress on your lower back. Learning how to sit after back surgery can be difficult, so the surgeon may also recommend ergonomic chairs designed specifically to optimize your recovery. These are also commonly recommended after other surgeries that impact posture like hip replacement surgery and shoulder replacement.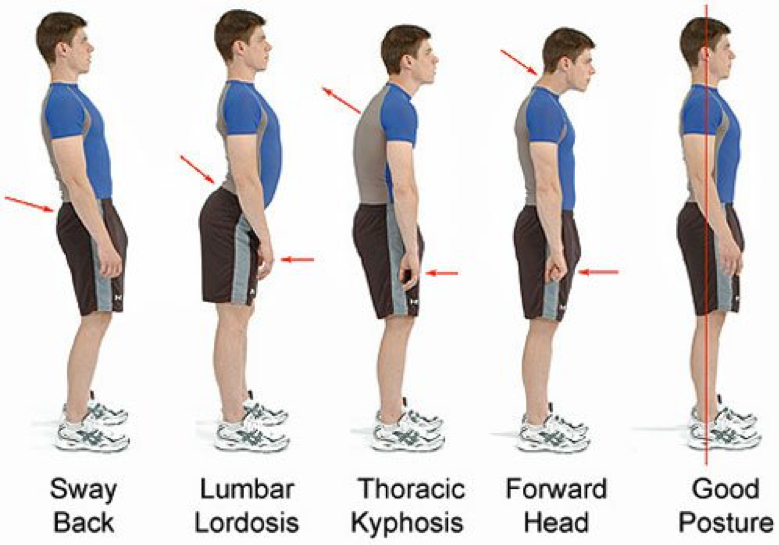 If you're thinking about working out after back surgery, regardless of the procedure, make a point of consulting with an expert before diving back into a fitness routine. They'll assess your condition and determine if exercise is safe. There are low impact exercises that many physical therapy professionals recommend, like yoga. Even though they seem like they aren't overly strenuous in the beginning, the truth is that even low impact activities for post surgery recovery do good. 
What to Expect After Spinal Fusion Surgery
Spinal fusion surgery typically involves a longer recovery period than other back procedures. You'll likely have to wear a back brace for several months. During this time, you should undergo physical therapy to learn exercises that will make returning to work after back surgery more easy and comfortable. Additionally, an expert can help you recover more safely and efficiently by designing a program tailored to your exact needs.
The Best Way to Sleep After Back Surgery
No matter what procedure you undergo, the best way to sleep after back surgery is to sleep face up. It's also a good idea to keep your head, shoulders, and upper back elevated. You can achieve this by sleeping on more pillows than you normally would.
Additionally, place a pillow beneath your knees. This helps to keep your hips and knees bent. The position acts to reduce stress on your back, making it the best way to sleep after back surgery. This is similar to elevating your foot after orthopedic surgery, or your hand or shoulder after arm surgery. Elevation helps promote increased blood flow – and faster healing.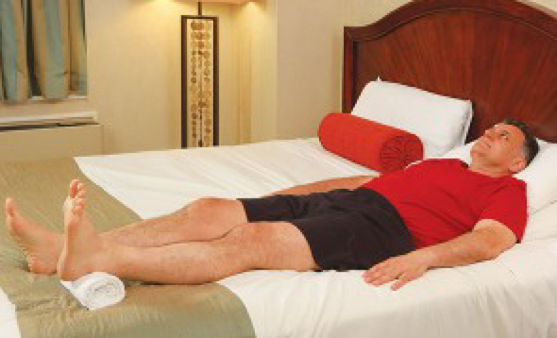 Listen to Your Doctors and Physical Therapists When They Give You Surgery and Recovery Tips
Again, it's always important to coordinate with your doctor and physical therapists during this period. Your recovery will be a much easier experience if you work with professionals to monitor your condition.
No matter what type of surgery you have, or what illness you're recovering from, medical advice needs to come from a professional. Physical therapy won't always be a part of your post surgery recovery, but in many cases, it is. The exercises are modified as time passes and you gain strength and mobility, but the more you do now, the less you'll need to do later. Different injuries require different levels of rehabilitation. Back surgery recovery is much different than ACL surgery recovery or healing from elbow surgery. But one fact they all have in common?
Activity is necessary to stimulate muscles and promote strength. You cannot simply wait for your body to recover on its own.
Especially with physical therapy, you'll be able to better understand what to expect after your back surgery for a herniated disc or spinal fusion surgery. To find a physical therapy clinic near you to assist after back surgery, use the BetterPT clinic location tool website or download the BetterPT app. Both options put you in touch with a physical therapy team, but this doesn't mean you have to schedule in-person visits. With the BetterTelehealth platform, you have the option to see your physical therapist virtually without sacrificing quality of care. 
With the right exercises and behavior, you'll be prepared to return to work after back surgery in no time!