How Physical Therapists and Athletic Trainers Work Together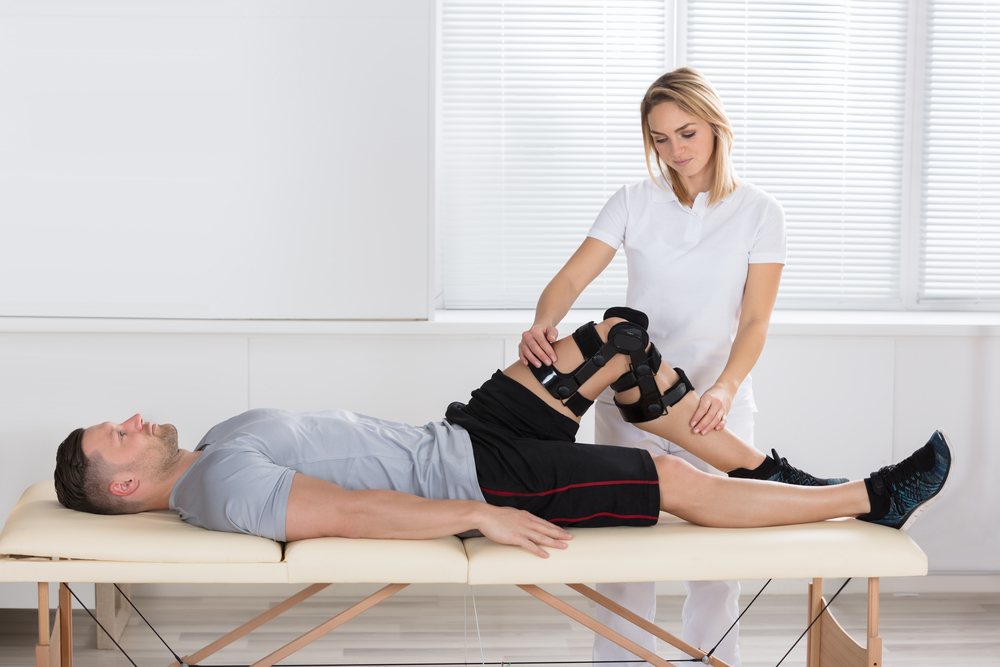 Athletic trainers and physical therapists both play important roles in keeping athletes safe.
Although the two are not the same, they often communicate and coordinate in getting an athlete back into the game. Physical therapists and athletic trainers can together be advocates for injured athletes and combine to provide the best support and treatment during injury recovery. Each has specific areas of focus, and features that distinguish athletic training vs. physical therapy. Both are helpful when people get injured, but who should you choose? 
Keep the following points in mind to better understand physical therapist vs. athletic trainer benefits.
In uncovering the differences, we'll also discuss how a joint approach combining athletic training and physical therapy for athletes can be the most beneficial. This applies to all injuries, no matter which part of the body is impacted. When undergoing injury recovery, athletes need to keep something very important in mind: a whole body health approach is best. 
Athletic Trainer vs. Physical Therapist: What's the Difference?
A physical therapist for sports teams helps in two key ways: prevention and rehabilitation.
Physical therapists are movement specialists with advanced manual therapy skills. They work with athletes to help identify the following issues.
Weaknesses

in different areas of the body

Movement dysfunctions

Potential risk factors (

low back pain

, neck pain, elbow or shoulder pain) that may have developed in the off-season
This reduces the odds of an athlete sustaining an injury during play. If the athlete develops an injury, a sports team physical therapist specializes in the rehabilitation of the injury and timely return to play after injury recovery periods.
An athletic trainer is typically more actively
involved with a given team throughout a season
.
In comparing physical therapy vs. athletic training, an athletic trainer is onsite during practices and competitions and are on-demand for injuries that occur during these events. The sooner an athlete is treated, the better their chances are for a complete recovery.
An athletic trainer specializes in emergency care. They are able to diagnose injuries and refer athletes to necessary medical providers in the future. Athletic trainers also help prepare athletes for practice and competitions. They do this by developing preventative programs, conditioning programs, and by utilizing taping techniques and exercise prescriptions to help keep athletes in the game.
An athletic trainer will generally refer to a physical therapist for long term care and recovery of more serious injuries and surgical rehabilitation. Knowing the severity of an injury is imperative to receiving the best possible care. By choosing the right options for treatment, athletes give themselves a better chance at longevity in their sport of choice.
The difference between an athletic trainer and a physical therapist may seem subtle at first as they have many overlapping duties. However, the roles are not quite the same.
Both are advocates for injured athletes and are key in their maintenance and recovery.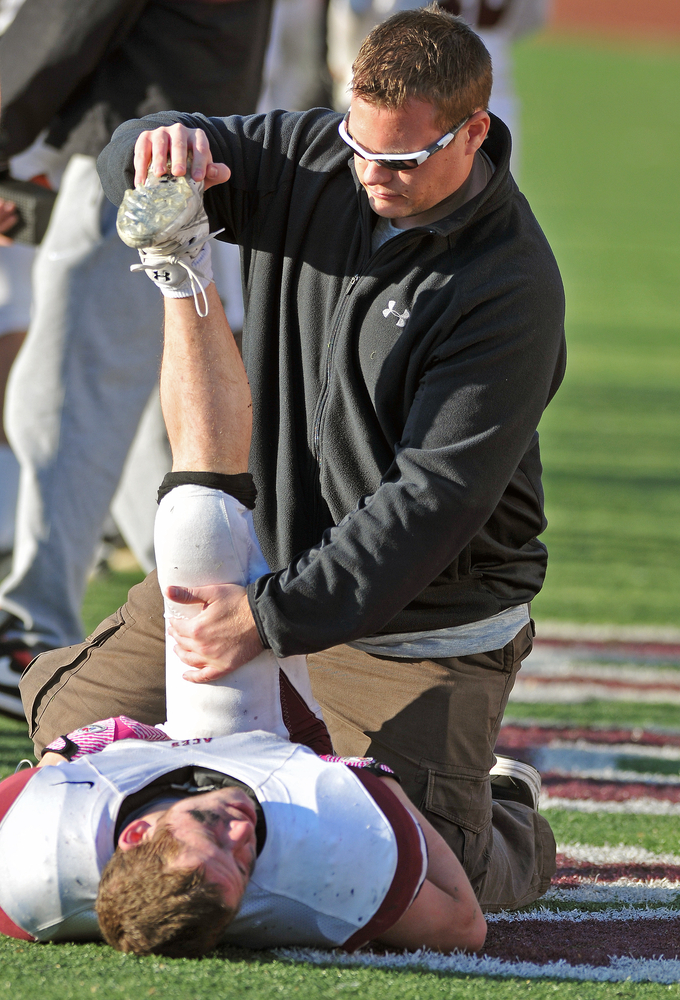 Education requirements for an athletic trainer or physical therapist also differ.
To become an athletic trainer, a bachelor's degree is required. Physical therapists, however, must earn a bachelor's degree in addition to higher degrees such as a masters or a doctorate degree. These degrees need to come from a credentialed physical therapy program. In some cases, a physical therapy and athletic training dual program can qualify someone for both careers.
How Athletic Training and Physical Therapy Work Together for Sports Teams
Athletic trainers often serve to address the immediate needs of injured athletes. Having such a professional on-hand is crucial to player safety. For instance, statistics indicate child athletes are at a particularly high risk of sustaining injuries. One of the major benefits of an athletic trainer is that a qualified professional is available the moment a young athlete is harmed.
That person can help develop treatment protocols. However, injured athletes can see several different healthcare providers during recovery periods. This often happens if the initial treatment plan fails to thoroughly address a patient's needs.
An injury that leaves an athlete in pain or keeps them on the sidelines for longer than expected will require the attention of a physical therapist.
The athletic trainer may coordinate with the physical therapist to provide greater detail regarding the nature of the injury. They will also note how it occurred and any other information about the patient that may be relevant. This helps a sports team physical therapist design a more effective treatment program. Some options for treatment include the Graston Technique and the Active Release Technique. Both of these choices feature extensive muscle manipulation over time. These decrease the presence of scar tissue and reduce the amount of pain that patients experience. 
As a patient recovers, the physical therapist can also communicate with the athletic trainer to let them know when an athlete is ready to participate in certain training exercises again. The athletic trainer then communicates results to the coach and can observe the athlete in practice and monitor their return to full participation. 
Clearly, both
athletic training and physical therapy for athletes help keep players safe
. 
In comparing an athletic trainer vs. a physical therapist for sports teams, they both play a very valuable role. When they work together athletes benefit substantially. This is true for severe and chronic injuries as well as for acute injury recovery. Acute injuries often include symptoms like numbness and tingling in the hands, neck pain and headaches, bodily aches, and overall pain. It is sometimes difficult to pinpoint the cause of the pain, but athletic trainers and physical therapists working together will figure it all out. 
As an athlete make sure to have both a physical therapist and an athletic trainer involved in your plan of care. Becoming a better athlete and teammate means taking care of yourself. To find a physical therapist near you, use the BetterPT clinic location tool or download the BetterPT app. Even if you are already working with an athletic trainer, consulting with a physical therapist can prevent further injuries while helping you deal with any current discomfort and get you back to playing the sport you love. Teamwork makes the dream work – find a physical therapist to work with today!