How Regular Exercise Can Improve your Efficiency at Work
This article about regular exercise written by Pamela Paspa at Paspa Physical Therapy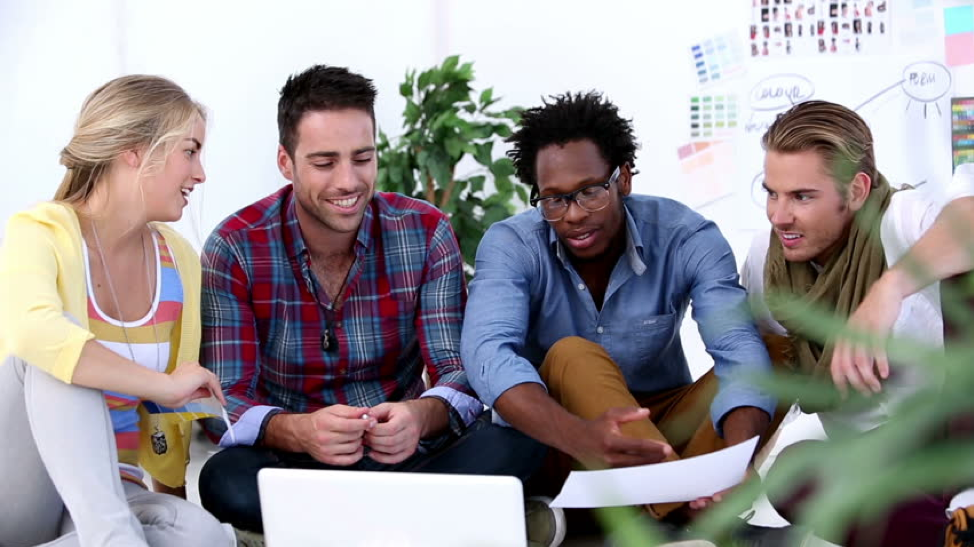 We all understand the benefits of regular exercise in terms of weight loss, muscle strength, and positive body image. But, people often overlook the many other health benefits of exercise. Sometimes, these are non physical benefits of exercise, which seems unbelievable.
A routine for exercising consistently can improve your overall sense of well-being and work performance.  Being efficient and productive at work often leads to improved time management and quality of work.  Ultimately, this connection between exercise and focus may lead to improved performance reviews. Who knows, maybe it even leads some a raise or a promotion. Exercise isn't only for those that need to work "regular" jobs, though. Exercise for Alzheimer's patients, for students and even for athletes, does a great deal of good for the whole body.
The Benefits of Physical Activity Include Regulating Stress and Anxiety
Exercising consistently often increases the production and brain sensitivity to hormones/neurotransmitters that regulate stress and anxiety. These include serotonin and endorphins.
Serotonin reduces stress level
Endorphins reduce pain and increase a sense of well-being. They also promote the reduction of cortisol, the stress hormone.
One of the benefits of exercising regularly is that your stress and anxiety level will be reduced.  This leads to less distraction from non-work related issues and improved focus for the task at hand. It may also lead to people finding new activities that they enjoy. This is common for exercises like spin class, aerobics, trail running and even on and off-road cycling. The more you're willing to try, the likelier it is that you'll find something you really like.
The intensity of the work-out is not crucial to reap the full health benefits of exercise.  Any amount of will elevate your mood and reduce stress.
It is recommended to exercise d 4-5 times per week for 30 minutes.
Regular Exercise Improves Your Energy
Regular physical exercise can reduce fatigue and improve your level of alertness. This is especially true if you practice proper breathing techniques while exercising.
Having more energy means that you are sharper at work and will be more efficient at your job. Essentially, exercise increases productivity for many people. As a result, you will find that you don't make as many errors and do everything to the best of your ability. This translates to home life, too. For this reason, finding home exercises that make sense is something that your physical therapy professional will do. These home exercises do not have to be extensive. Some of them only take 10 seconds and are done without the use of any additional equipment.
Many companies subsidize local gyms. These, if convenient, are a great way to spend your lunch hour. Or if space allows, you may choose having a yoga instructor come in during downtime or after work. Physical therapist often recommend that patients take a brisk walk during lunch for 30 minutes to get these physical benefits of exercise. Doing more now means doing less later to heal an injury or overcome a condition like poor posture, weak legs or knees, and lower back pain.
Get Better Focus, Brain Health, and Memory From Exercise
The benefits of physical activity can include improving your cognitive function and memory. Exercising regularly increases blood flow to the brain providing it with nutrients such as glucose and oxygen. Also, brain-derived neurotrophic factor (BDNF) is a growth factor that fuels mental activity associated with higher intellect.
Exercise and focus are related in that physical activity can increase the release of this protein.
Among the benefits of consistent exercise in relation to your brain health, you will be more alert at work allowing you to tackle difficult jobs and think through challenging tasks.
Experience the Benefits of Physical Good Health Through Exercise
Exercise doesn't only increase productivity by improving mental health. It can also reduce your risk of getting sick and injured on the job.  People who exercise regularly take less sick time and have more stamina to meet the expectations of their job, especially if the job is physical in nature. Others that gain stamina by exercising? Pregnant women. Pregnancy exercises can change the entire course of your pregnancy – especially if they become a routine.
The health benefits of exercise include a reduced risk of developing certain diseases. This includes:
Type 2 diabetes
High blood pressure
Heart disease
Back pain
Asthma
Cancer
Dementia
Developing any of these conditions is not what anyone wants. Aside from the medical complications, getting sick requires patients to take time off of and away from work, even if only for appointments.
Reap the Benefits of Activity When it Comes to Quality of Sleep
People can significantly improve their sleep quality with moderate to vigorous regular exercise.
Those who exercise get to sleep quicker, sleep longer through the night and get a more restful sleep. These benefits make people feel more alert and awake throughout the day, increasing workplace efficiency.
These physical benefits of exercise can be explained by the fact that activity increases the time you spend in phase 3 sleep. This phase is the deepest of non-rapid eye movement sleep (NREM).
When you get a good night's rest you don't come into work feeling exhausted by 10:00 AM. Exercise increases productivity because it provides the stamina to work a full 8 hour day. As a result of consistent exercise, you will see and feel improved mental acuity for improved job performance.
It's recommended that you never exercise just before bedtime. This increases your core temperature and releases hormones that can keep you awake, so wait at least 2-3 hours before going to sleep.
Bottom Line of the Benefits of Physical Activity
To put it simply, the benefits of increased activity include effects that improve your health and quality of life.
It is beneficial to improve not only your physical health but mental health, mood, reduce stress and improve sleep. This all leads to improved work performance and efficiency. Whether you're doing hip flexor exercises, focusing on healthy hamstrings or just trying to improve your core strength or balance, exercise is key. The more you do, the better off your health will be. Be prepared, though, to start with smaller, simpler exercises at home and work from there.
There are many benefits of physical therapy, and these sessions help. Regular exercise does a great deal of good for the mind and body, so why wait and see?
Get off the couch and start moving.
When starting an exercise program and starting to take advantage of the many health benefits of exercise, make sure you consult with a qualified practitioner. A professional can put together a safe and individualized program to avoid any risk of injury or overuse.This keeps you enjoying time with your family, working, or participating in the activities you love.
If you are interested in finding a physical therapy clinic to help you safely develop an exercise program, you can request an appointment for physical therapy at hundreds of quality clinics in your area through the BetterPT clinic location tool website and BetterPT mobile app. Don't wait to start enjoying the benefits of exercise! Book your physical therapy session today. As an added bonus? Telehealth services via the BetterTelehealth platform are available, too.
It's now easier than ever to book a PT appointment; you don't even need a doctor's referral! With direct access, you can get the treatment you need without the long wait, calls with insurance, or stress that usually comes along with booking.
Dr. Pamela Paspa graduated magna cum laude from New York University's Physical Therapy Program. She immediately went to work at Mount Sinai Hospital, rotating through the acute care, inpatient rehab, and outpatient orthopedic departments. She soon realized that her passion was in orthopedics, and for the next 10 years Pam worked in private practice specializing in sports medicine and orthopedics until opening her private practice, Paspa Physical Therapy, in 1999.