How to Avoid Winter Sports Injuries
Winter can be the most exciting season of the year if you enjoy activities like skiing, snowboarding, ice skating, and similar sports. Of course, winter sports injuries can prevent you from enjoying these months. That's why it's important to know what steps you can take to avoid the most common winter sports injuries.
The following winter sports injury prevention tips will help. Keep them in mind to stay safe this season.
What to Know About Common Winter Sports Injuries
You're less likely to sustain injuries from winter sports if you know what type of harm you should guard against. Typical injuries people experience when participating in winter sports include concussions, dislocated shoulders, knee injury, ankle sprains, and spine injuries.
You can protect yourself from these common winter sports injuries by wearing the proper gear and knowing your limits. Don't try to impress your friends by taking on that double black diamond trail if you're not comfortable with it. Pay attention to what your body tells you. 
Prevention of Winter Sports Injuries Starts by Preparing Accordingly
Winter sports injury prevention is a year-round process. Don't neglect your fitness routine during the other seasons of the year. You need to condition your body to handle the challenges of winter sports. Learn about safe exercise routines for your sport of choice, and stick to them to prepare for the season. The last thing you want is to become part of winter sports injuries statistics. There are more holidays during the winter season than any other time of year – be mindful of this, too. Winter activity isn't just about sports or exercise – it also involves adequately preparing for holidays, family time, and relaxation. 
Staying Warm Can Help You Avoid Winter Sports Injuries
Layer up when participating in a winter sport. When muscles, joints, and other parts of the body are too cold, they're much less flexible than they would normally be. This puts them at greater risk of harm. Wearing appropriate layers and taking the time to warm yourself up beforehand aids in the prevention of winter sports injuries.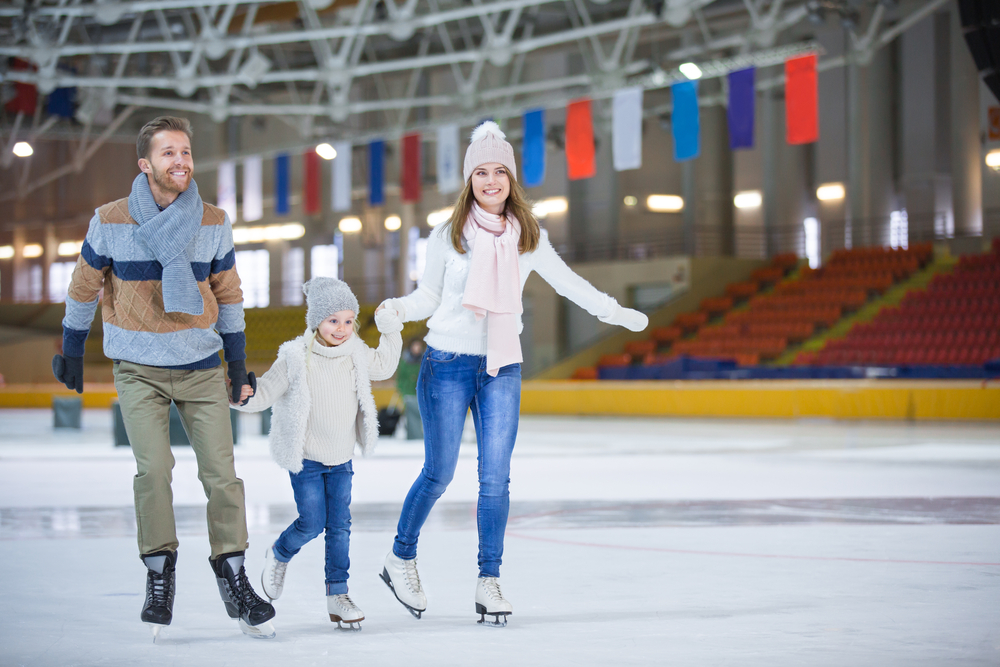 Avoid Injuries in Winter Sports With This Tip: Don't Go it Alone
Winter sports are often unique compared to other activities. For example, if you get injured while playing football, there will be dozens of people around you to ensure you get the help you need fast. If you get injured while shoveling your driveway, you may not have anyone around. 
Or, if you get injured on a ski slope, it's possible you could wait a long time for someone to come along and notice you, giving your back pain time to increase in severity. When it comes to winter sports injury prevention, this is a key reason to make sure you always go with at least one partner when participating in a winter sport. 
Read some shoveling tips here, and find out what questions you should ask yourself before going skiing here.
Be Mindful: Winter Activity Shouldn't Become Dangerous
There's no reason you can't enjoy winter activities like skiing, snowboarding, ice skating or sledding. Even shopping or shoveling are enjoyable – but you need to be careful. Since weather conditions and general property conditions may change at a moment's notice, take your time. Don't rush, don't be too cautious, and don't pretend you're immune to injury. Taking a few extra minutes to ensure you have the right gear, that your windshield is completely cleared off or that your sidewalk is properly salted makes sense. Precaution now means a lowered risk for winter activity injury later.
Check the Weather Before Becoming Joining the Winter Sports Injuries Statistics
Severe weather conditions often account for injuries in winter sports. Check the weather report before heading out to the slopes, and pay attention to conditions throughout the day. Wait out poor weather instead of trying to brave it. Being aware of your surroundings is one of the best ways to stay safe during winter activity. Vigilance like this even helps prevent winter car accidents, slip and fall accidents and at-home injuries.
Winter sports injuries statistics indicate that hundreds of thousands of people are harmed each year while enjoying popular winter activities. You don't have to be one of them.
By remembering these key points, you'll stay out of harm's way and avoid the most common winter sports injuries.In addition, it is better to be proactive and take care of any aches or pains prior to participating in winter sports. Physical therapy is a great way to address previous injuries and to prepare your body for the fun season ahead.
You can find a physical therapy clinic near you that fits your needs and request an appointment today through the BetterPT clinic location tool or the BetterPT app. Another option for those that don't want the hassle of an in-person appointment is using the BetterTelehealth platform. This is a virtual visit, but it's just as beneficial to patients as seeing a physical therapist in their clinic. 
Don't let aches and pains stop you from being your best this winter!