Identifying The Cause of Your Lower Back Pain
By Physical Therapy & Sports Medicine Center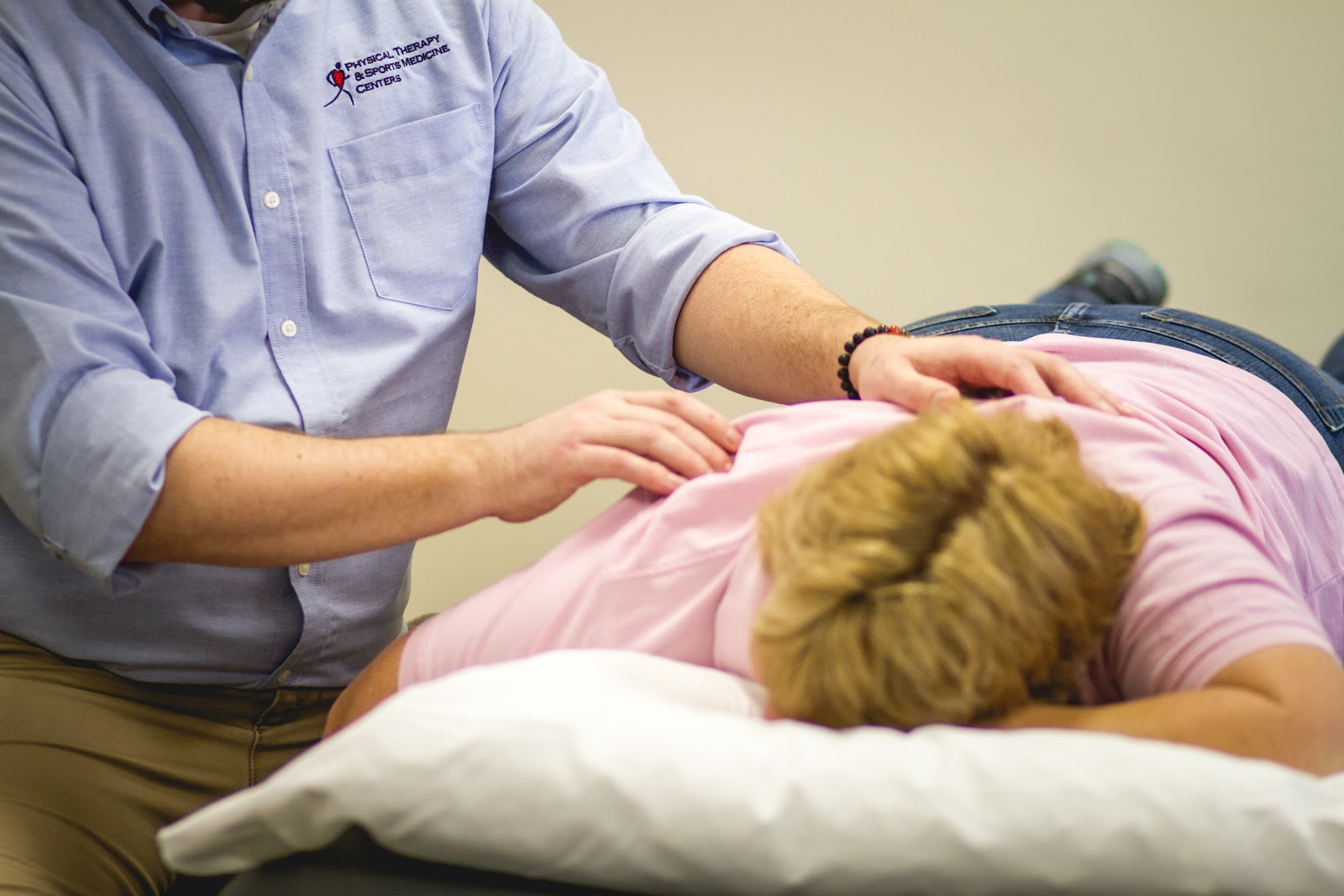 Lower back muscle pain is something that over 80% of Americans will report experiencing at least once in their lives, and of course the chances of suffering from severe lower back pain increases as we age. In fact, according to the 2010 Global Burden of Disease report, low back pain is the leading cause of disability worldwide. That's a lot of pain!
So what can you do to treat lower back and hip pain? Beyond learning more about the pain itself and why it may be caused, there are also exercises you can do with the guidance of a physical therapist to ease your symptoms.
What are the Reasons for Lower Back Pain?
Lumbar spinal stenosis is one of the most common lower back pain causes in older adults. This occurs when, due to age-related degeneration, the spinal canal narrows, causing compression that can pinch nerves and cause severe lower back pain, tingling, weakness and numbness.
A recent report published in The Annals of Internal Medicine came to the conclusion that physical therapy is just as effective as surgery for treating lower back muscle pain caused by this condition, without the possible complications and/or the potentially dangerous medications that come with the latter. In short, physical therapy should always be considered as a first-choice treatment option when dealing with lower back pain causes like spinal stenosis.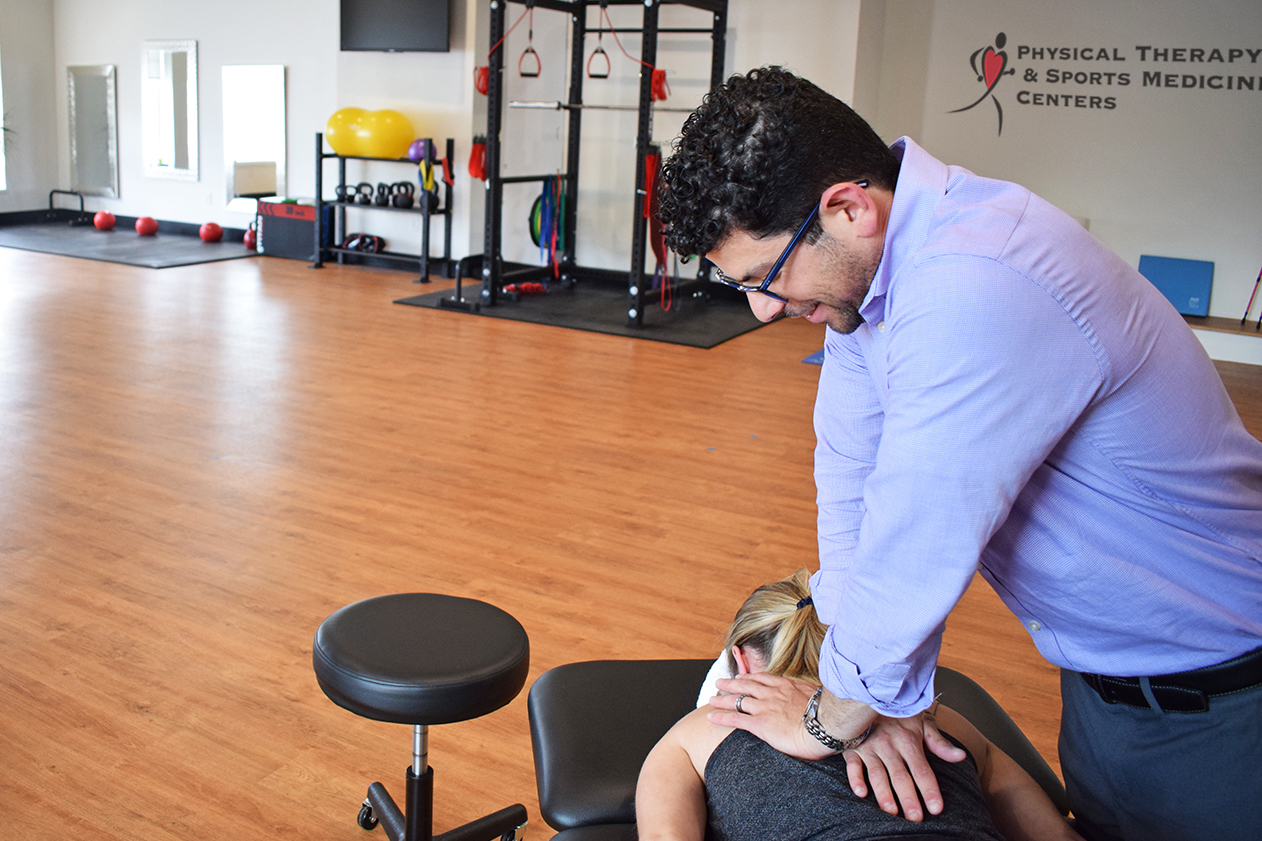 Exercises for Treating Lower Back and Hip Pain
Depending on your diagnosis, your initial evaluation and your own personal goals, a physical therapist can create a customized treatment program for you aimed at alleviating severe lower back pain and other symptoms and keeping you moving. These lower back exercises can include:
Manual (hands-on) therapy.

Manual therapy includes massage and muscle manipulation in order to gently help open spaces in your spine and restore muscle function.

Stretching and other movements.

Your PT will likely teach you stretches and other movements that aim to take pressure off the nerve root and improve mobility in the joints and muscles of the spine. Doing so can also relieve muscle spasms in the lower back.

Strengthening exercises.

Strong trunk (abdomen and back), leg and arm muscles can provide much needed support for your back. Your PT can guide you in exercises to focus on building these muscles without causing further injury.

Patient education.

One of the most important aspects of physical therapy for spinal stenosis and other reasons for lower back pain is educating our patients in posture, movement and other factors that can increase or decrease symptoms.
Get the Lower Back Relief You Need
Severe lower back pain can be a debilitating problem – something that keeps us up at night and keeps us from moving during the day. If you're dealing with recurring lower back muscle pain, you should know that surgery does not have to be your first and only option for relief. A licensed physical therapist can evaluate your symptoms and let you know if physical therapy is right for you, or if you require further testing.
Finding and booking an appointment with a physical therapy clinic such as PTSMC has never been easier thanks to the BetterPT website and app. With direct access to PT clinics that can treat your lower back and hip pain, you don't even need a referral to make your appointment. Lower back pain relief is just around the corner when you book through BetterPT today.

Physical Therapy & Sports Medicine Centers is Connecticut's largest private-practice physical therapy company. PTSMC offers physical therapy services specializing in musculoskeletal, orthopedic and sports-related injuries.
Share this post: