Injury Prevention and Ergonomic Strategies for the Workplace
Written by Marilyn Federico, MA, OTR, CHT at Atlantic Health Systems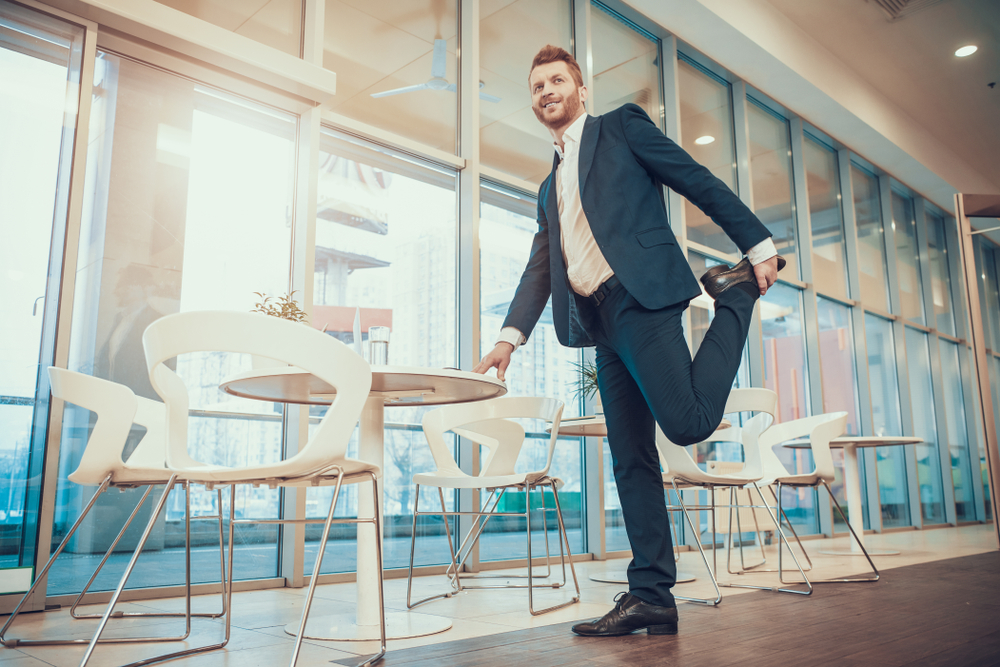 Our arms explore the world. They reach away from our bodies to manipulate objects in our environment almost constantly. Our hands are the tools we use to care for ourselves and to engage with our world in work and play. 
We often take for granted how essential our arms and hands are in allowing us to take command of our daily activities.
As such, when there is a breakdown in how our bodies are able to interact with the world, whether it's due to illness or injury, it is usually only then that we realize how miraculous our whole body system is. Why? It works together to allow us to accomplish our daily tasks. 
Prevention of injury is a key component in maintaining a high quality of symptom-free function.
The science of using good body mechanics and ergonomic principles is essential to sustaining our independence in the world. This includes everything from maintaining good posture and working the right muscle groups to staying as physically fit as possible.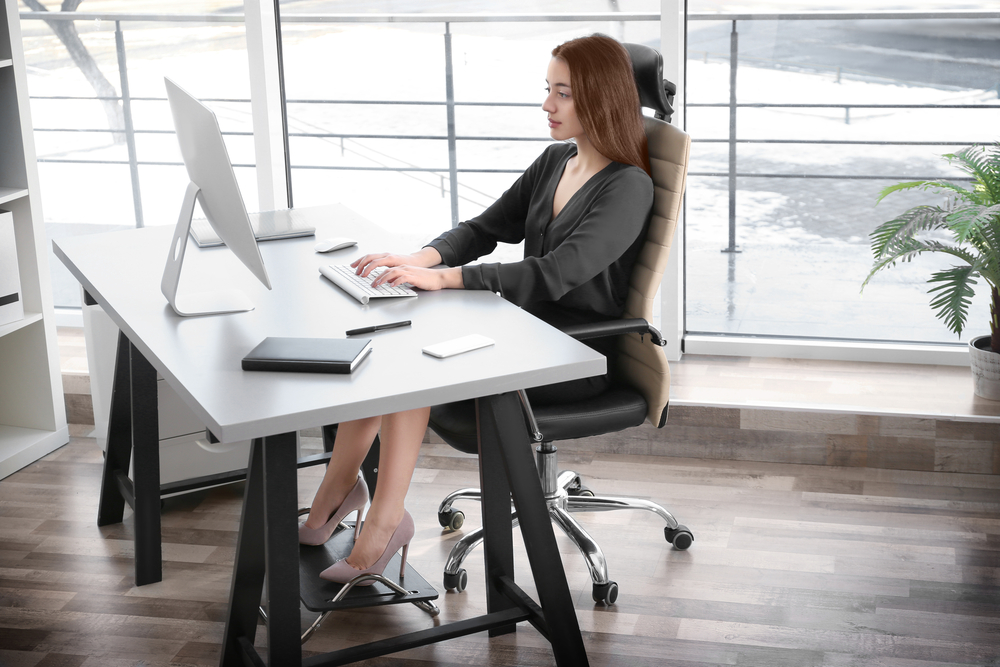 Practicing good body mechanics and staying mindful of ergonomic injury prevention strategies is a common-sense approach to doing more with less pain and discomfort as a result.
So, consider the following guidelines in order to reap the benefits of ergonomics – and hopefully, not experience pain down legs, lower back pain, or front hip pain.
Ergonomics and Injury Prevention Starts With Posture
Maintain good back and neck posture – Sit up straight pulling shoulders down and back while avoiding head from pushing forward. Fix your posture when and if it becomes necessary. Often, the way your bodies react to working is impacted by the things you do in your free time. Certain activities might result in an increased likelihood of injury or a situation where your hip pops and hurts, but this isn't always the case. 
Take Breaks, Especially to Reap the Benefits of Ergonomics in the Workplace
Take a 30-second break every 30 minutes from repetitive overhead reaching, resisted forearm rotation, or extended periods of repetitive hand or wrist movements. In order to enjoy the benefits of ergonomics in the workplace, this could be as simple as setting a timed screensaver on the laptop or cell phone to remind you to stretch!

Opt for Power Tools
Use power tools to avoid repetitive strain caused by manual forces of gripping or twisting. The less work your body does, the better. Pain in legs and even in the lower back that is caused by something like sciatica can be lessened by working smarter – not harder. 
Prevent Injury Through Ergonomics By Switching Up Your Position
Avoid static positions that involve unusual body positions such as a tight, sustained grip.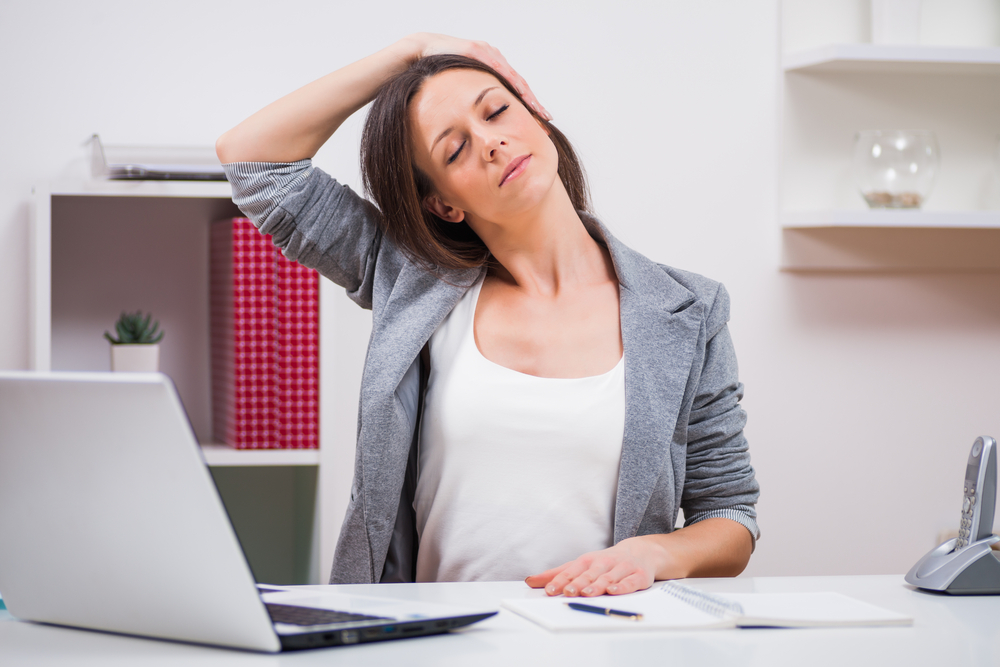 Use Gloves When Handling Vibrating Tools
Wear vibration-reducing gel gloves when using power tools that vibrate (landscaping machines, jackhammer, table saws). This might not seem like it does much, but it helps. By reducing the wear and tear on certain parts of your body, you protect the whole thing.
The Benefits of Good Ergonomics From Furniture
Use supportive chairs that allow good foot support on the floor. Make sure that they adjust to the appropriate height for stationary keyboards. With this, as you adjust your seating and reap the benefits of ergonomics, make sure that you're set up so that typing allows elbows to maintain a 90-degree angle while computer screens are at eye level. It's important that you are comfortable while working since you'll do it for many hours each week. 
Wear Gardening Gloves and Seek Out Rubber Handles
Consider the use of padded gloves or rubberized handles for gardening tools to improve grip. Enlarged handles are a simple advantage of ergonomics that decrease demand on tight fisting of small hand joints. Another tip when gardening? Since you'll be crouching and using your hands and feet more often, be aware of other protective gear that you can use. Sometimes, people experience pain after they've been active. While it's normal, this pain shouldn't linger. Good back posture helps eliminate this, but so will wearing the proper shoes, using cushions to sit on, and making sure to take frequent breaks.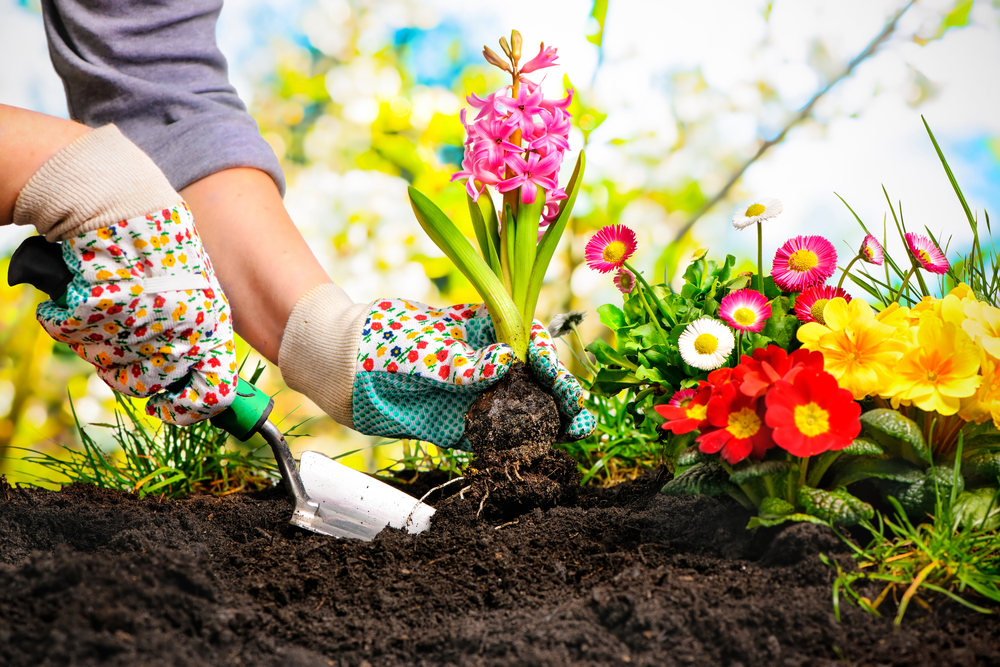 Make the Most of Ergonomics and Injury Prevention With Physical Therapy
The first step is using balance tests to gauge your current status. Know where you stand when it comes to posture and ergonomics and injury prevention. When this is done, you have a starting point. Ergonomics and good posture go hand in hand – never forget this!
If you're looking for even more ways to explore the advantages of ergonomics, you can book an appointment with an occupational therapist at Atlantic Health Systems or with another clinic in your area through the BetterPT clinic location tool or the mobile app. These professionals will guide you through exercises. They'll also prescribe a personalized treatment plan that helps you reduce any current discomfort and prevent future injuries.
Combined with the strategies above, a PT/OT can help you enjoy all of the benefits of good ergonomics. Even those that don't work on a daily basis like children complain at times of pain down leg or of "growing pains". This isn't a localized or rare condition. Book your appointment today!
Marilyn B. Federico MA, OTR is an occupational therapist in Cranford, NJ with over 23 years of experience.