Minimize Injuries over the Holidays with Tips on How to Carry your Shopping Bags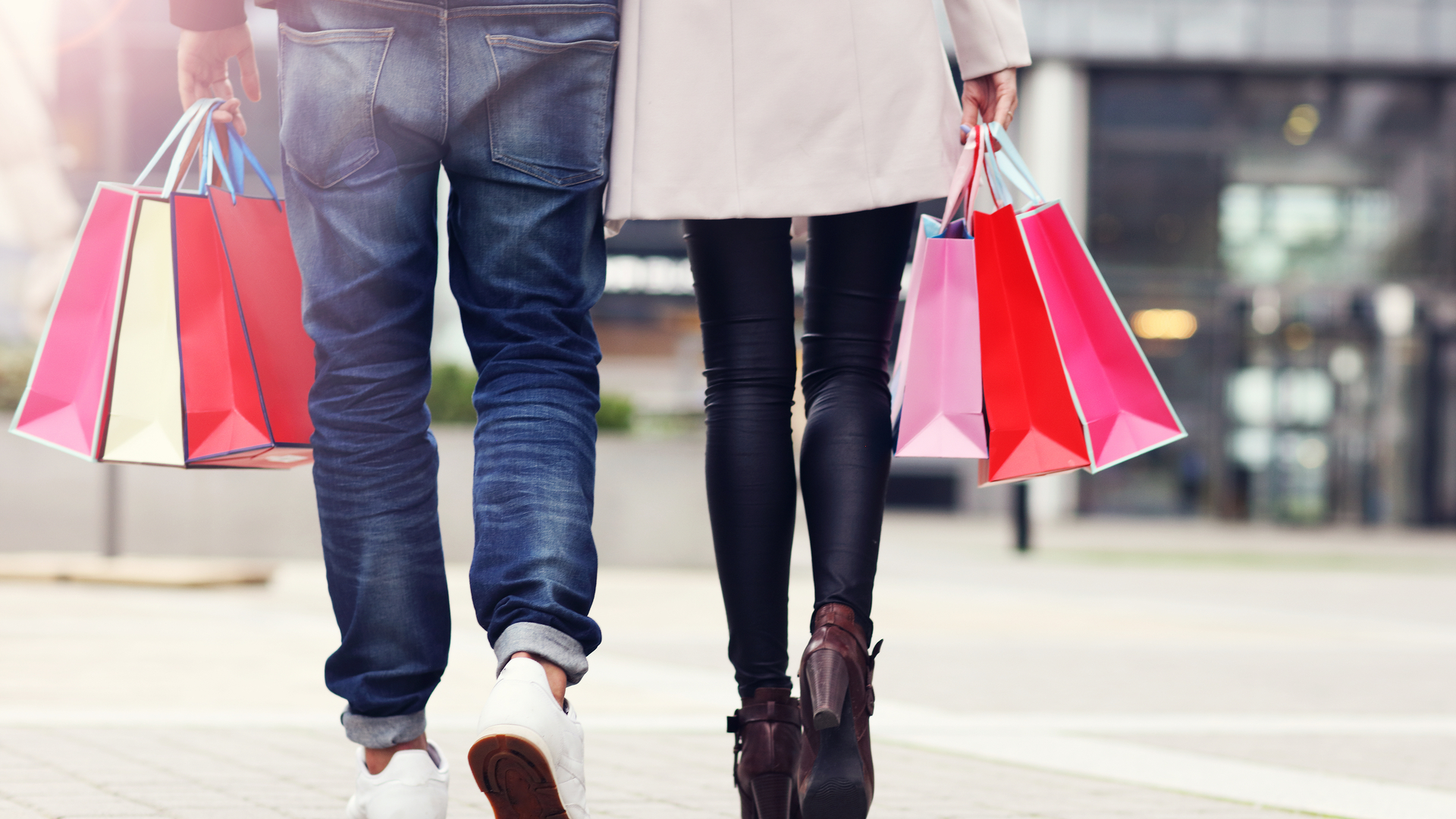 The holiday season is full of hustle and bustle with only a few days left to head to the stores for last minute gift ideas. Whether you are shopping for gifts, or carrying multiple bags full of food to a holiday party it is important to take the time to organize your bags and think before you carry. Below are a few tips that will help minimize neck pain, back pain and shoulder/elbow injuries during the Holiday Season.
Bring your own lightweight but sturdy bags to put your purchased items in (such as a canvas bag, a backpack or a two large over the shoulder messenger bags). Bringing your own bags is better than using the paper and plastic bags given to you at the stores.
Distribute weight evenly on both sides of your body. This means to hold the same number of bags on both sides of your body with the same amount of weight in it. Keep shifting items in your bags throughout your shopping trip to maintain even weight as you purchase additional items.
Place heavier objects on the bottom of the bag. Make sure to place larger and heavier objects on the bottom of the bag and stack them up by size with the lightest and smallest objects on top.
Avoid carrying > 15% of your body weight: Keep your load light and know your limits. If you are purchasing a very heavy item, think about having it shipped to your house or have someone from the story help you carry it to your car
Keep bags and arms as close to your body as possible. This will help minimize bag and shoulder pain as you move.
Maintain good posture while holding the bags: Stand tall and erect as if there were a book on your head. Good posture is always important especially when you are carrying heavy loads.
Don't shrug your shoulders. Shrugging your shoulders can cause unnecessary stress and tension on your upper traps leading to neck pain and discomfort. Instead of shrugging your shoulders, squeeze your shoulder blades together (back and down) and lengthen your neck.
Bend from your knees instead of your back while lifting bags. During the holiday season, there is always an increase in low back pain due to improper lifting techniques. Make sure to always bend from your knees.
Start prepping now and work on your rotator cuff muscle strength, scapula strength and core strength before the holiday season arrives. The biggest risk factor in getting injured is having a previous episode of pain or injury that goes ignored.
If you would like to learn more about carrying your bags correctly or if you are already experiencing pain and discomfort than book a physical therapy appointment on betterPT. It is always better to be proactive than reactive. An ache or pain can be fixed in just a few sessions instead of ignoring it and letting it turn into a bigger problem. Through the betterPT app, you can see a physical therapist without a doctor prescription, you can find a clinic that is conveniently located near you and offers the best time slots for your schedule.
Don't delay, book on betterPT Today! And have a wonderful and joyous Holiday Season!
Share this post: