No More Adding Hours – Patient Request Feature Is Here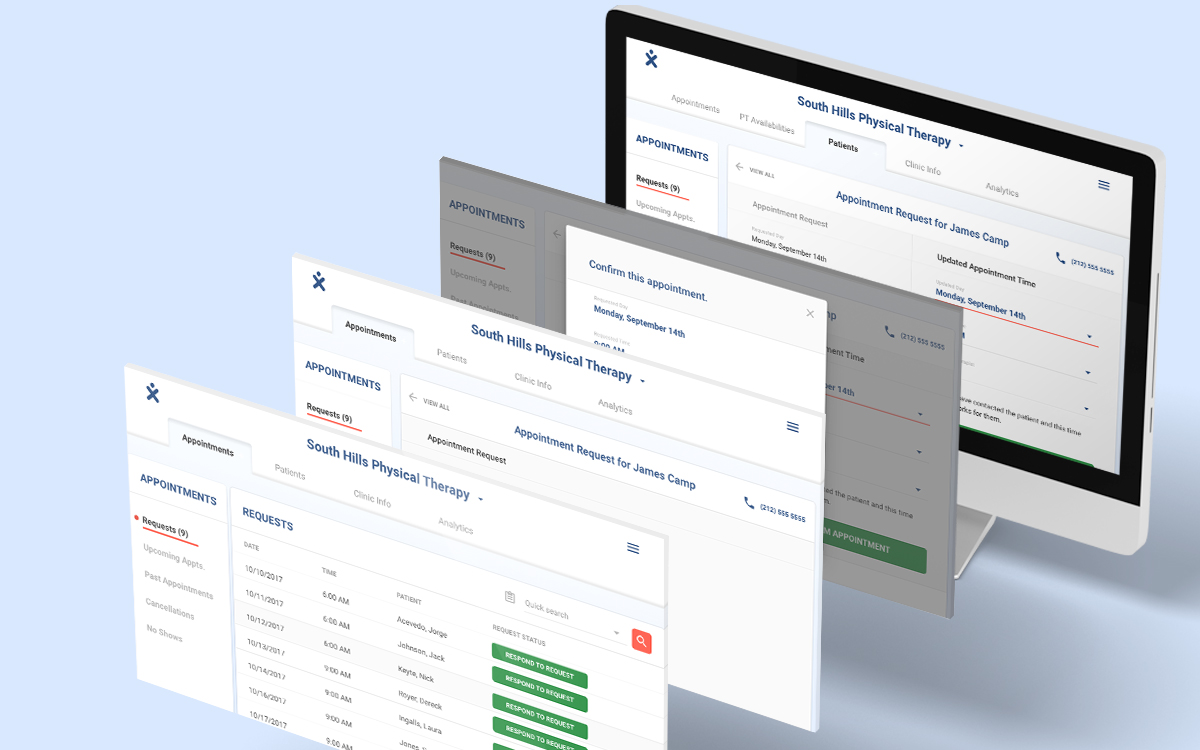 At BetterPT, our mission is to connect patients and physical therapy providers through our mobile and web technology. We're constantly thinking of new ways to optimize both our product and our user experience and we are very attentive to any customer feedback that helps us achieve these ends. That's why we're happy to announce that as of today, our platform will offer a feature wherein patients will be able to request appointments with all subscribed clinics on BetterPT. Clinics will be able to view these requests along with patients' insurance and contact information, and then accept or amend these requests as real live bookings.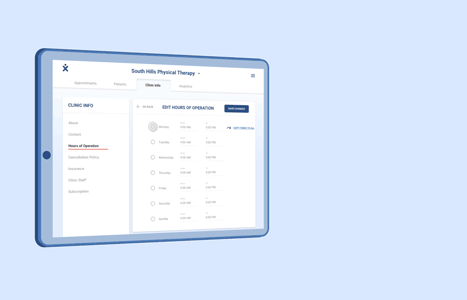 Why we added this feature
Whenever we add new features to our platform, we try to make sure they are grounded in real-life customer feedback and data from how users have interacted with our product. Over the past few months we have realized that clinics using our software want three main things:
– Increased exposure to capture new patients and bookings
– A frictionless process to retrieve patient insurance information and requests
– All booking management tools in one place
Our "Request Appointment" feature addresses these three needs on both the patient and clinic side.
1. Get new patients
In order to open themselves up to new requests from patients, clinics simply have to set up their BetterPT hours of availability. These will then display on the clinic detail page of our patient-facing iOS, Android and web platforms as clickable buttons for requests.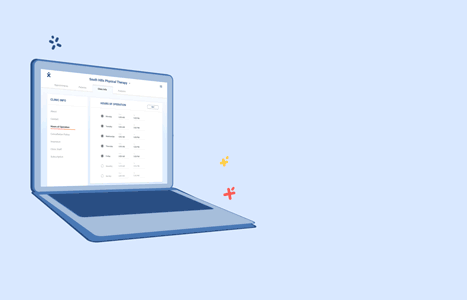 2. View insurance information and requests
Once a patient requests a time, clinics will receive a notification; opening the notification will display the request time, patient contact details and insurance information for consideration before accepting or amending the request.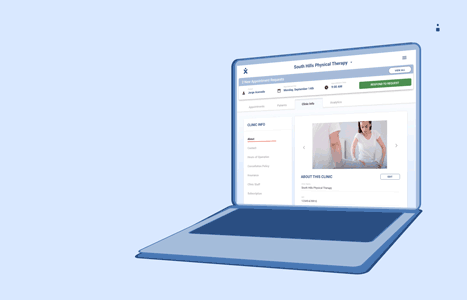 3. Everything you need in one place
Our original clinic web app offered a scheduler where clinics could set hours for each PT, but we quickly realized that this added an extra layer of complexity to many clinic admins' lives, who already managed their schedules directly through their EMRs (Electronic Medical Records). Now, clinic admins will simply have to go through the one-time setup of their BetterPT hours in order to put themselves out there on our patient-facing platforms and collect the new requests.
For clinics that are integrated with BetterPT, these requests will fit directly into clinics' EMR schedulers once they are accepted as real life bookings. For clinics who aren't integrated, clinic admins will simply have to slot the new bookings in.
We're very excited about these new features and hope they add value for both patients and clinics on our platform. And we'd love to hear your feedback. As we continue to build out new services and hone our product, we will remain laser-focused on making sure the physical therapy experience with us gets better and better.