Sports Physical Therapy Can Help You Recover From and Prevent an Injury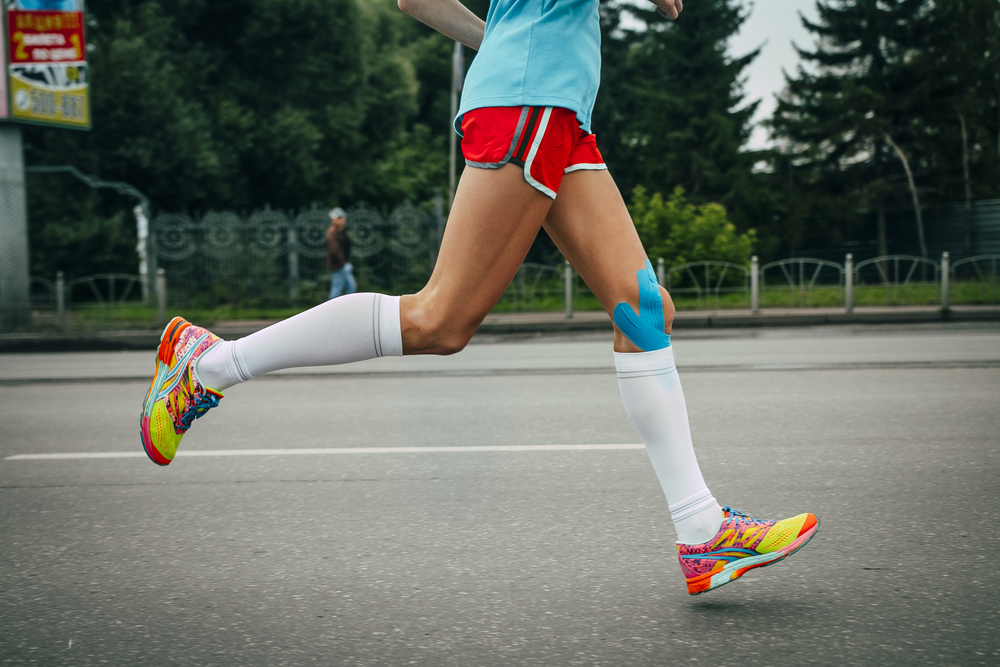 It's no secret that playing sports puts you at risk of injury.
Sports physical therapy helps you recover quickly (and get back in the game sooner rather than later) if you're ever harmed while competing.
While you may have already known that athletic physical therapy existed, you might not have realized that treatment can not only reduce the time it takes to recover. Another benefit? It also helps to guard against future injuries. These are major reasons athletes at all levels – regardless of the sport– should consider getting in touch with a physical therapist who specializes in sports injury care while recovering from harm.
Working with a professional is key to keeping safe and staying active. This is true for distance runners, marathon training, or even casual athletes. A physical therapy professional can and will help immensely.
How Dynamic Sports Physical Therapy Aids in Recovery
The risks associated with participating in sports aren't theoretical. In the United States, more than a third of all annual injuries occur at athletic facilities or fields.
That doesn't mean you should avoid playing sports altogether. The problem is, if you sustain an injury, it's difficult to engage in physical activity. You need to wait for your body to recover before you can get involved in sports again. This can be an especially large burden to bear if you play sports for a living. It's also difficult for runners to keep training, baseball players to keep swinging the bat, or football players to toss the ball.
You also need to understand your own physical limitations during this period. Although it's understandable for an athlete to want to get off the couch and get moving, pushing yourself too hard after an injury can result in even greater harm. It's crucial that you rebuild your strength safely. Physical therapy for back pain, knee pain, foot pain, or even leg pain like shin splints is important. Safe and effective, considering sports physical therapy is a great option.
Agility-Focused Physical Therapy Can Assist At the Moment an Injury Occurs
Athletic and agility physical therapy helps players regain their strength in the most efficient yet safe manner possible. This is a major reason professional athletes seem to recover from injuries more quickly than amateurs. They typically begin physical therapy programs immediately after an injury occurs. Luckily, any athlete can take advantage of sports physical therapy if they understand its benefits and contact an expert as soon as they're injured. Some athletes even opt for physical therapy before playing or participating. This is similar to training, but it's done based on medical theory and guidance.

Fast-Track Physical Therapy is Efficient
Fast track physical therapy (designed with efficiency in mind) helps athletes in a variety of ways. Physical therapists typically assess each patient and tailor exercise programs to their needs and abilities. By working with a professional in athletic- and agility-focused physical therapy, you'll rebuild your strength without over-exerting yourself. Again, this is key to staying safe during the recovery period.
It Addresses Specific Pain Points of Pro Sports Players and Amateurs Alike
Working with a professional for dynamic sports physical therapy also boosts quality of life for athletes recovering from injuries. For instance, agility physical therapy helps boost overall patient mobility.
Sports physical therapy can also reduce pain resulting from an injury sustained while participating in athletics. This is why specific treatment programs such as tennis elbow physical therapy and marathon physical therapy are popular among athletes.
Prevent Future Injuries 
Additionally, PTs educated in both sports medicine and physical therapy treatment protocols can help patients understand how to stay safer in the future. If you've been injured while playing a sport, a professional specializing in athletic physical therapy may explain how certain protective gear can help you avoid harm, as well as how certain exercises can strengthen your body and reduce the odds of future injuries occurring.
These are all good reasons for athletes to work with physical therapists when recovering from injuries. Sports physical therapy can alleviate your pain, rebuild your strength efficiently, and reduce your chances of suffering another injury. These professionals also make recommendations for preventing sports injuries and staying healthy. Some examples?
Wear the right equipment. This means choosing the best shoes, wearing fitting padding, and ensuring helmets and masks are up to standards.
Listen to your body. This might seem like common sense, but athletes often push themselves much too hard.
Hydrate. This is essential for athletes of all types. However, it's something that many people often overlook.
Don't be afraid to ask questions. It's better to question actions now than suffer and injury and need to recover with the help of a sports physical therapy professional.
To find a physical therapy clinic near you that specializes in sports physical therapy, use the BetterPT clinic location tool website, or download the app. These options put you into contact with traditional physical therapy providers, as well as those offering newer services. One of these? Telehealth services via the BetterTelehealth network. Physical therapy via a virtual visit has never been simpler.
Getting treatment now keeps you from getting sidelined in the future.
Dr. Marla Ranieri graduated from Stanford University with her bachelor's degree in Human Biology in 2005 and went on to receive her Doctorate in Physical Therapy from Columbia University College of Physicians and Surgeons in 2009. She has worked with all types of individuals, including professional athletes as part of the USA Gymnastics Medical Staff. Marla continues to treat patients with evidence-based medicine and the best quality of care.