Take Control of Your Hand Pain and Find Relief
Written by, Marilyn Federico, MA, OTR, CHT at Atlantic Health Systems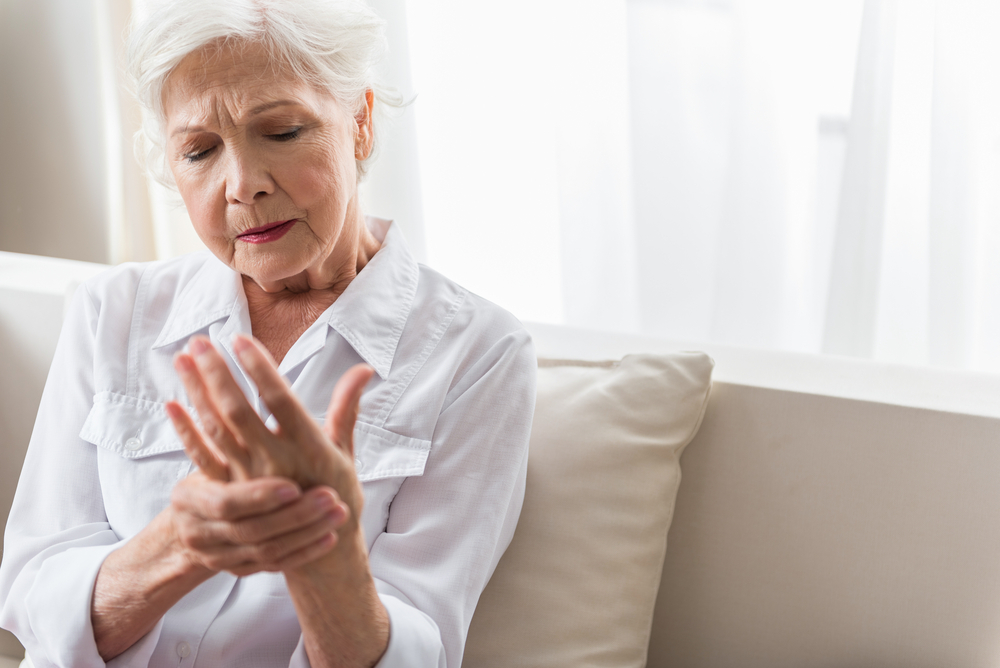 If you regularly find you have weakness of grip, stiff hand joints, difficulty fastening clothing, or pain with lifting items, you may have arthritis. Arthritis doesn't just affect older people, and everyone that suffers from this discomfort deserves full hand pain relief.
We use our hands every day for nearly every activity, and wear and tear can cause our joints to hurt. Soft tissue around the joints wear out providing the bone ends with less cushion or support. This is arthritis, and it affects 54 million adults in the U.S.
Although there is no cure for arthritis, there is hope. An occupational therapist can help find strategies to manage pain, provide hand joint pain relief, and improve daily function. Staying active and doing hand joint pain relief exercises are important parts of the treatment plan. Here are additional suggestions for managing arthritis in your hands and getting relief from the pain and discomfort that accompanies this disorder.

Respect the Hand Pain
Follow the 2-Hour Rule when it comes to managing arthritis in the hands. Any activity that causes pain and lasts more than two hours afterwards, consider cutting back on next time. Respecting your pain boundaries can lead to more effective and faster hand and thumb joint pain relief.
Full Hand Pain Relief Also Means Caring for Your Joints
Use moist heat in the form of warm water baths, towels, or paraffin application for hand, thumb, and palm pain relief. Talk to your doctor or occupational therapist about splints that can help rest and protect inflamed joints during activities or sleep.
Simplify, Plan, and Organize Daily Tasks
Even everyday tasks can lead to pain. To get full hand pain relief, select enlarged handled utensils or tools, adapted jar and bottle openers, rubberized grips, and gloves. Chose to use electric appliances to reduce strain on your hand joints.

Managing Arthritis in your Hands by Analyzing How You Perform Tasks
In addition to practicing the hand joint pain relief exercises your occupational therapist prescribes, implement common sense joint protection techniques that avoid hooking bag handles on small finger joints--use larger joints for carrying and lifting larger loads! Distribute the weight of pots and heavy groceries by lifting 2-handed. Use light-weight scissors for opening mail and wrapping packages. Using electric appliances and tools rather than manual ones is also an effective form of hand, palm, and thumb joint relief.
With proper awareness of what activities are causing pain and joint stiffness, you can take control and get full hand joint pain relief. Talk to your doctor or occupational therapy provider about how to protect your hands and what the best hand joint pain relief exercises are.
Looking for an occupational therapist near you? Use the BetterPT website or app to find a qualified physical therapist at a time and location that's convenient for you. With direct access, you don't even need a referral to schedule your appointment! Connect with qualified physical therapy clinics and start managing arthritis in your hands quickly and easily.
Atlantic Health Rehabilitation physical therapy provides one-on-one patient care and comprehensive PT services in the NJ area. Atlantic Health Rehabilitation is a partner of the BetterPT community!
Share this post: