Test Your Balance With Balance Tests
Even if you've had good balance and reaction time in the past, there are plenty of factors that may change this. Certain types of pain, imbalance, medical conditions and even poor lifestyle choices make a huge difference. Take these tests to see if your balance is sufficient to avoid slipping and falling this winter.
Have you ever taken a step on a slippery patch of ice or uneven snow and almost lost your balance?
Most of us have and have been fortunate enough to catch ourselves and stay upright. However, others have found themselves falling and breaking an arm, a hip, or even incurring a serious head injury. The CDC reports 2.8 million people treated in the ER department each year for injuries related to falling. Balance tests at home are a great way to assess your overall health. They are simple to complete, don't require outside items or tools, and provide immediate results.
Having good balance and ability to catch yourself after a wrong step is crucial, especially during the winter months. As we get older we start to lose our proprioceptive feedback and our balance starts to decline. Therefore, it is important to test your balance and see whether it is in top shape or if you need to take action to improve it. Do you know how to test your balance at home? If not, read on to find out the best methods.
Below are 5 simple steps to testing your balance:
1. Stand with your feet touching side by side and close your eyes: You should be able to stand for > 30 seconds without swaying or losing your balance. Proper body alignment, or good posture, can help prevent excess strain on your joints, muscles, and spine. This alleviates pain and reduces the likelihood of injury.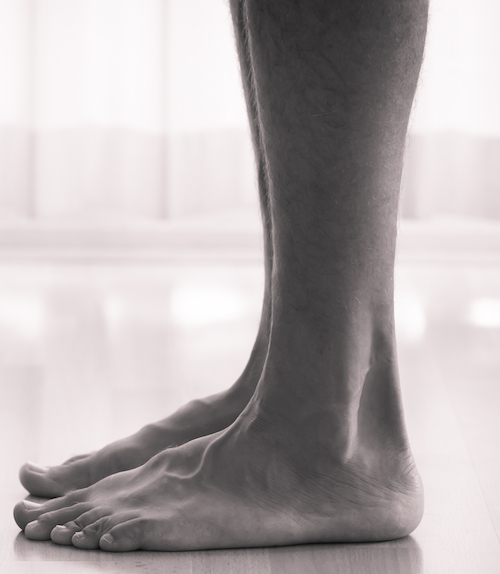 2. Stand with your feet tandem (one foot in front of the other) and close your eyes: You should be able to stand for > 30 seconds without swaying or losing your balance. This is a simple task, but many people have difficulty with it, especially when balance is overall poor.
3. Stand and reach forward with outstretched arms as far as you can while standing: You should be able to reach forward confidently 25cm (10 inches) without losing your balance.
4. Stand on one leg: You should be able to stand for > 30 seconds without swaying or losing your balance. If you're close to this goal, great!
5. Stand on one leg and close your eyes: You should be able to stand for > 20 seconds without swaying or losing your balance.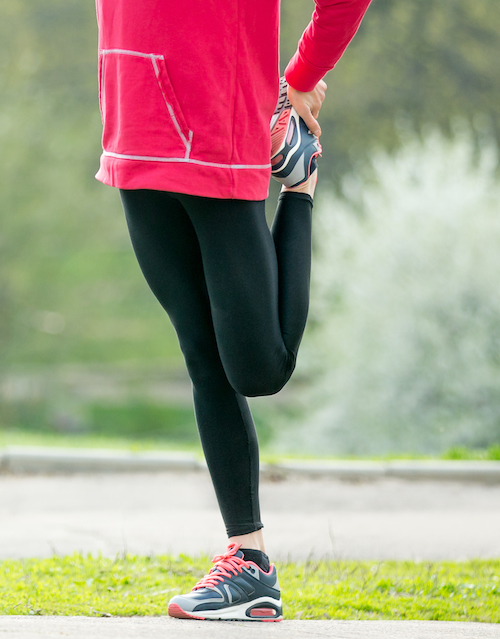 The ability to complete even one or two of these successfully is a great place to start. However, if you have trouble, it's time to seek a medical professional's guidance.
If you were unable to complete any of the above balance tests than you should proactively work on your balance. Balance is important for all ages, whether young or old. It's necessary in order to perform basic tasks like walking on a busy street or moving throughout your home. Balance is also mportant with enhancing your ability to perform higher-level tasks like sports and athletics. Avoid static positions that involve unusual body positions such as a tight, sustained grip, as this can impair you.
Balance and posture go hand in hand. For this reason, it is essential to find ways to help improve posture in order to, in turn, improve balance. Sciatic pain, growing pains, and even issues that stem from activities and hobbies impact people more than they realize.
It's also a system just like strength or flexibility, and you need to practice and challenge your balance in order to improve it.
The balance tests shown above can also be used as exercises to improve your balance. Knowing how to test your balance at home is important. A physical balance test is a good indication of where improvements can be made. These improvements may stem from the balance test results, or they may come from you making proactive changes. Whatever the case, they will help.
You can seek out a physical therapist to learn more and start working on your balance today.  There's no need for a prescription from your physician. Seeing and feeling results can make people feel much better about the changes that they're trying to make in their lives. The sooner these changes are made, the better. Balance, posture, and overall health are essential for helping people live life fully.
Visit  the BetterPT clinic location tool or use the BetterPT app to find a trusted physical therapy clinic that is in your area, within your insurance network and has availability that fits with your schedule.
Don't wait, enhance your balance today by scheduling an appointment with a physical therapy professional!