What Is Sciatica? Symptoms and Potential Triggers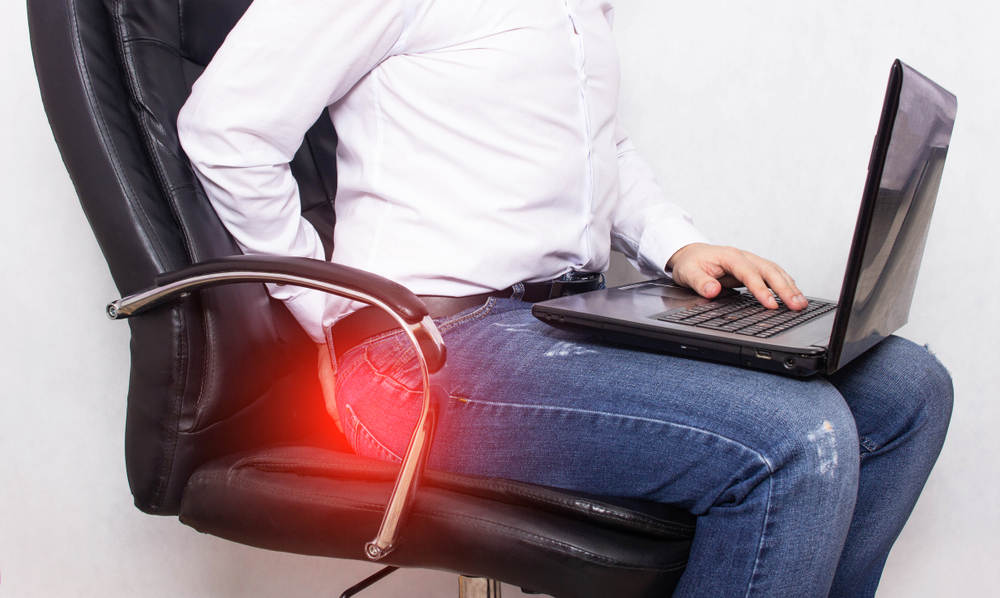 You've been carrying on like normal throughout your day – or at least you've been trying to. What's been happening is that you find sitting and standing both cause discomfort. You're thinking it may be your sciatic nerve. You can feel the pins and needles running down one of your legs.
Undeniably, sciatic nerve pain isn't fun. It comes and goes; it can make it hard to sleep. All in all, sciatica pain can end up impacting your overall life.
But what is sciatica? And what can you do about it? Let's take a closer look at the condition and how to get sciatic nerve pain relief with the right course of treatment.
Sciatica Pain: Explained
The sciatic nerve is the longest nerve in your body. It helps move parts of your leg and also sends back sensory info to the spine.
But when that nerve becomes compressed or pinched, it can send pins and needles, numbness, and pain through the low back, buttocks, and down the leg. Although, sciatica pain frequently only occurs on one side of the body.
If you're experiencing severe lower back pain along with the above sensations through one or both legs, it's a possibility that you have a sciatic nerve problem.
So, why is it flaring up? Sciatic nerve pain frequently occurs due to something placing pressure on the nerve. In the low back, this is often a slipped disc.
If you don't necessarily feel much back pain but have tingling sensations down your leg, it may be the result of a tight piriformis muscle. This muscle is small but finicky. And, it's deep enough and close enough that when it spasms, it can press on your sciatic nerve. In this case, it's frequently referred to as piriformis syndrome.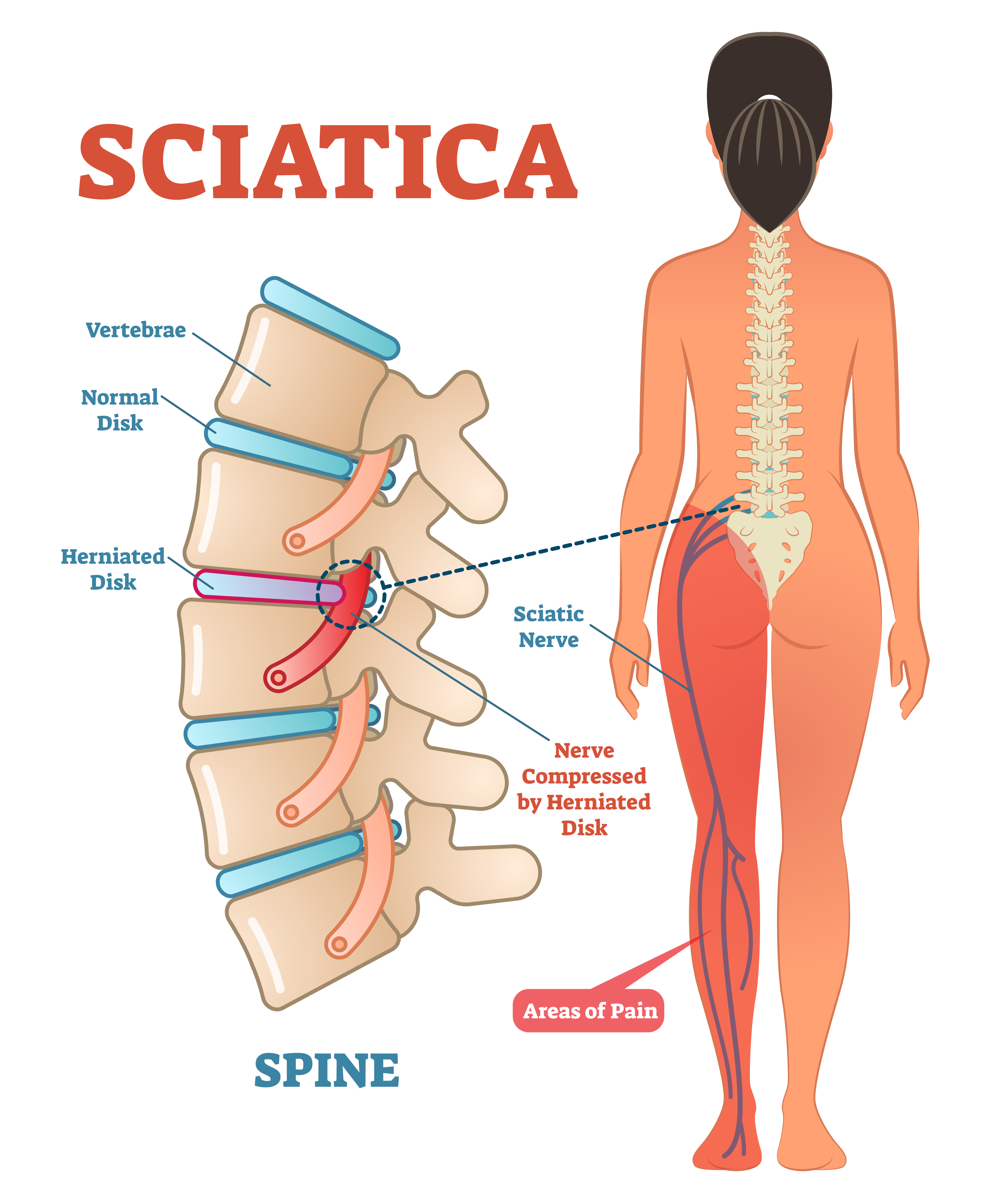 Some may experience sciatica when combined with pregnancy. During pregnancy, the nerve can become compressed, causing pain. But luckily, with care and proper sciatica pain treatment, the condition can quickly become a thing of the past.
What Can You Do for Sciatica Pain Relief?
As with any pain that perseveres, it's important to get a proper diagnosis. Perhaps you've already booked an appointment with a physical therapist. A qualified PT will be able to offer guidelines and exercises for sciatica relief. Some of their suggestions may include the following sciatica treatments you can do at home
Hot and Cold Compresses
If you're seeking sciatica nerve pain relief, try ice or heat applications – whichever feels best for you. Make sure to place a cloth between the heat or ice and your skin. Apply the device for 15-20 minutes, with at least a 45 minute break in between applications.
Over-the-Counter Sciatica Pain Medication
If you're seeking further sciatic nerve relief, you may temporarily take over-the-counter pain medication, such as acetaminophen, ibuprofen, aspirin, or naproxen.
Stretch the Muscles Near the Sciatic Nerve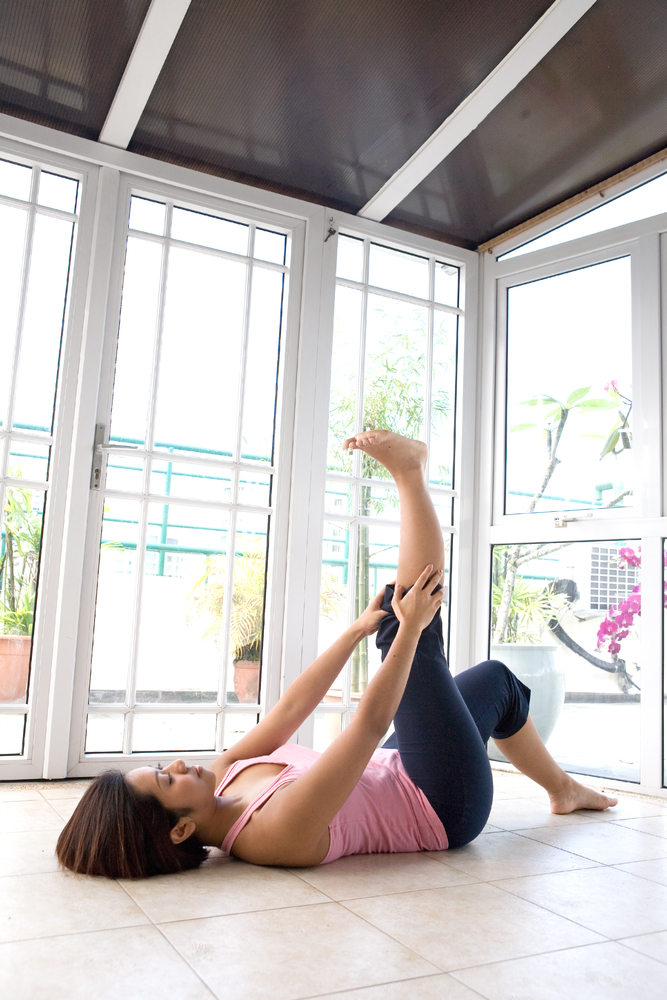 If you've been instructed by a professional on how, try stretching out the hamstrings or piriformis or using foam rolling techniques. This can help relieve tight and aggravated muscles contributing to your pain. You may also choose to take short walks. It's often recommended that some movement is better than no movement when it comes to sciatica relief.
Seek Out a Professional for Sciatica Pain Treatment
Hopefully these tips will have you well on your way to proper sciatica treatment. The first step if you think you're experiencing sciatica pain, though, is to see a physical therapist.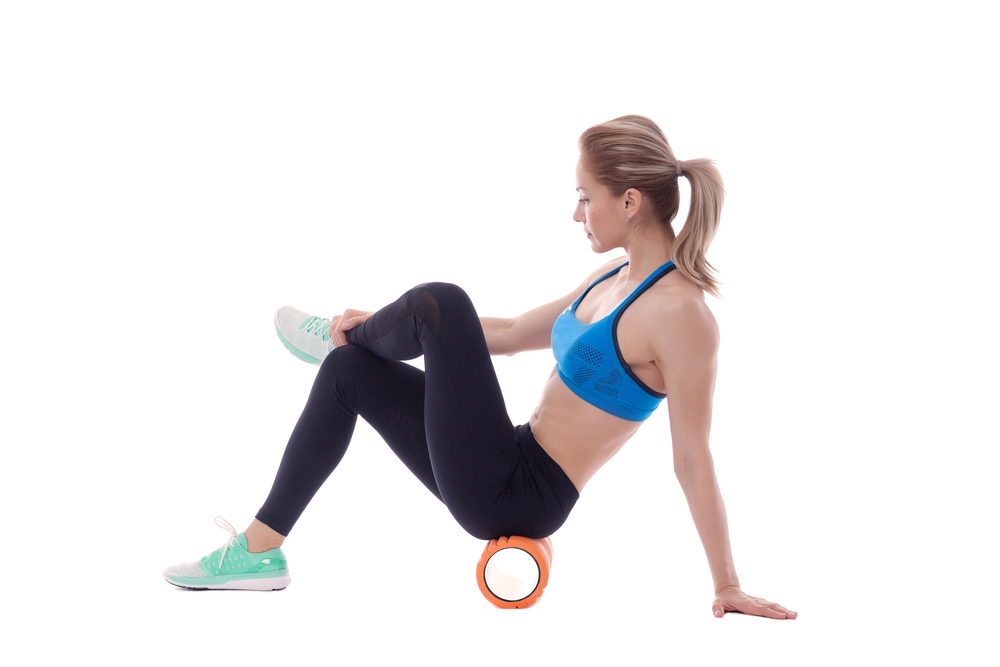 Haven't booked an appointment yet? Check out the BetterPT website or download the app. Find a physical therapist near you who specializes in exactly what you need. And now, with direct access to physical therapy, you don't need a referral before seeing a PT for your sciatic nerve pain.
At BetterPT, we strive to connect you to the most knowledgeable and relevant PTs in your area that can help provide the sciatica relief you deserve. Book your next appointment today and start your road toward a life without back pain.
Dr. Marla Ranieri graduated from Stanford University with her bachelor's degree in Human Biology in 2005 and went on to receive her Doctorate in Physical Therapy from Columbia University College of Physicians and Surgeons in 2009. She has worked with all types of individuals, including professional athletes as part of the USA Gymnastics Medical Staff. Marla continues to treat patients with evidence-based medicine and the best quality of care.
Share this post: