What to Expect After ACL and Meniscus Surgery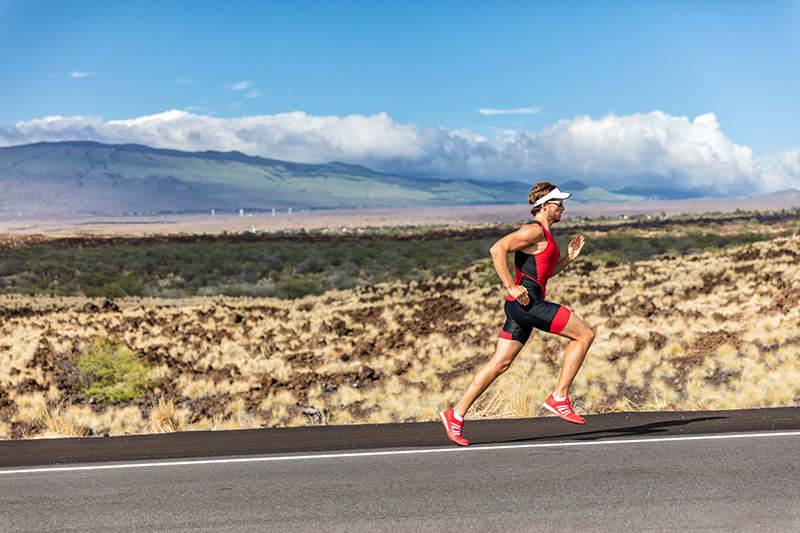 Both your ACL and menisci play crucial roles in supporting your knee and allowing for full mobility. Unfortunately, these ligaments easily get damaged. This is particularly common among athletes, and results in many injuries.
Surgery may be necessary to correct the injury. That said, you should know what to expect after knee surgery, and be prepared to patiently wait before getting back out on the field or start running again. There will be a recovery period. How long after knee surgery you can walk with proper gait mechanics or restart everyday activities will varies between cases. With some recovery tips, you'll be well on your way to getting back on your feet after knee surgery. 
You may have questions if you are planning to undergo ACL and/or meniscus surgery in the near future.
The following information helps you better understand what to expect after knee surgery. It will also help you understand what steps you can take to ensure your recovery is as comfortable and quick as possible. The more you know going into the surgery, the less struggle you'll have with surgery and recovery as a whole. 
Easing Concerns About What to Expect After Knee Surgery
First, it's important to know that undergoing this form of knee surgery does not mean you won't be able to play your sport ever again. Studies indicate that 83% of athletes return to their sport after undergoing ACL surgery. This is also true for patients that undergo orthopedic surgery. These are known as outpatient surgeries, because patients don't spend a great deal of time in the hospital recovering.
However, you need to be careful during the recovery period. This boosts your odds of staying healthy if you do start playing again. Don't overdo it. Listening to advice about what to do after knee surgery from your physical therapist and any other specialists working with you is crucial. Asking them how long it takes to heal from knee surgery may help your peace of mind. But it doesn't actually help you build back muscle and start walking again. Instead, do the exercises your physical therapist shows you. Follow the rest of the instructions provided by medical professionals. Trying to rush recovery won't benefit you – it's similar to trying to lift too much or overuse your arm after a shoulder replacement.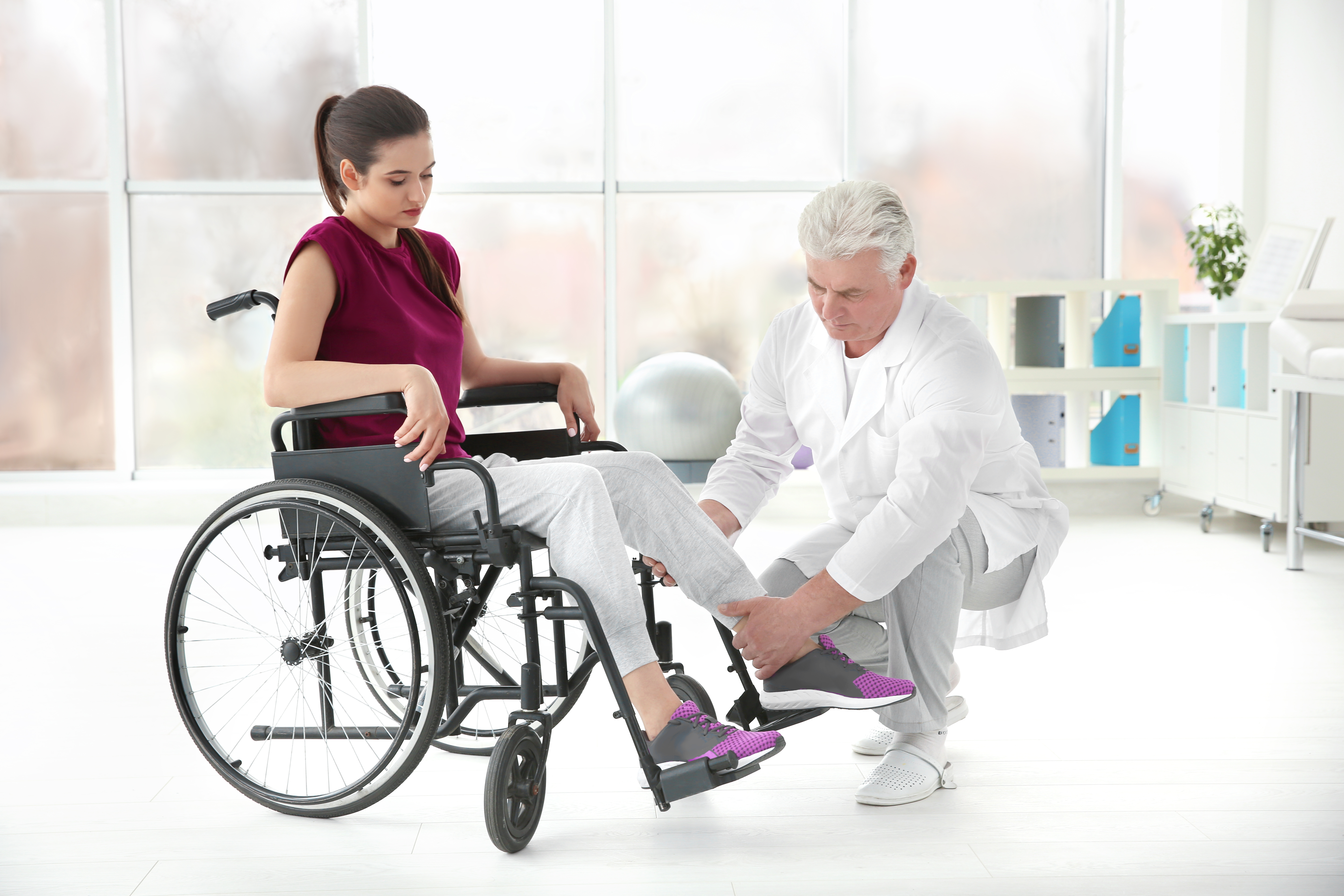 Give Yourself Enough Recovery Time
How long it takes to heal after knee surgery varies from one person to another. On average, it takes athletes six to nine months of healing before they can start playing again. All surgeries have different recovery periods, but each of them is just as important to take seriously. 
During this time, you'll participate in a rehabilitation program with a physical therapist. Often, these sessions will focus on building quad muscles after knee surgery. They also focus on strengthening the rest of your leg. It's very important to attend all scheduled visits. Studies show that the recovery period for patients who do undergo rehab programs is significantly shorter than that of patients who neglect such programs.
In the meantime, while you won't be able to start playing sports again immediately following your surgery, you should be able to start walking again fairly quickly. Wondering how long after knee surgery you can walk correctly with proper mechanics? It usually takes two weeks or so to start being able to move around with ease. However, you should always consult with your physical therapist if you're ready to start walking without an assistive device – don't make the decision on your own. Don't compare it to hip replacement surgery, either. Those patients are up and around within hours, which is rare. 
What to Do After Knee Surgery Includes Caring for Your Entire Self
You'll optimize your recovery if you take care of your own body during this period. Knowing what to do after knee surgery doesn't just relate to your leg; it's a full-body healing process. That means eating well, getting enough sleep, and avoiding activities that could place added stress on your body. Think outside the box. Consider treatment options and asking about exercises that aren't standard. The more you do, the better. 
While you can – and likely should – practice certain rehab exercises on your own, it's important to work with a qualified physical therapist who can determine which exercises are safe for you. Working with an expert makes it easier to know what to do after knee surgery during each stage of the healing process.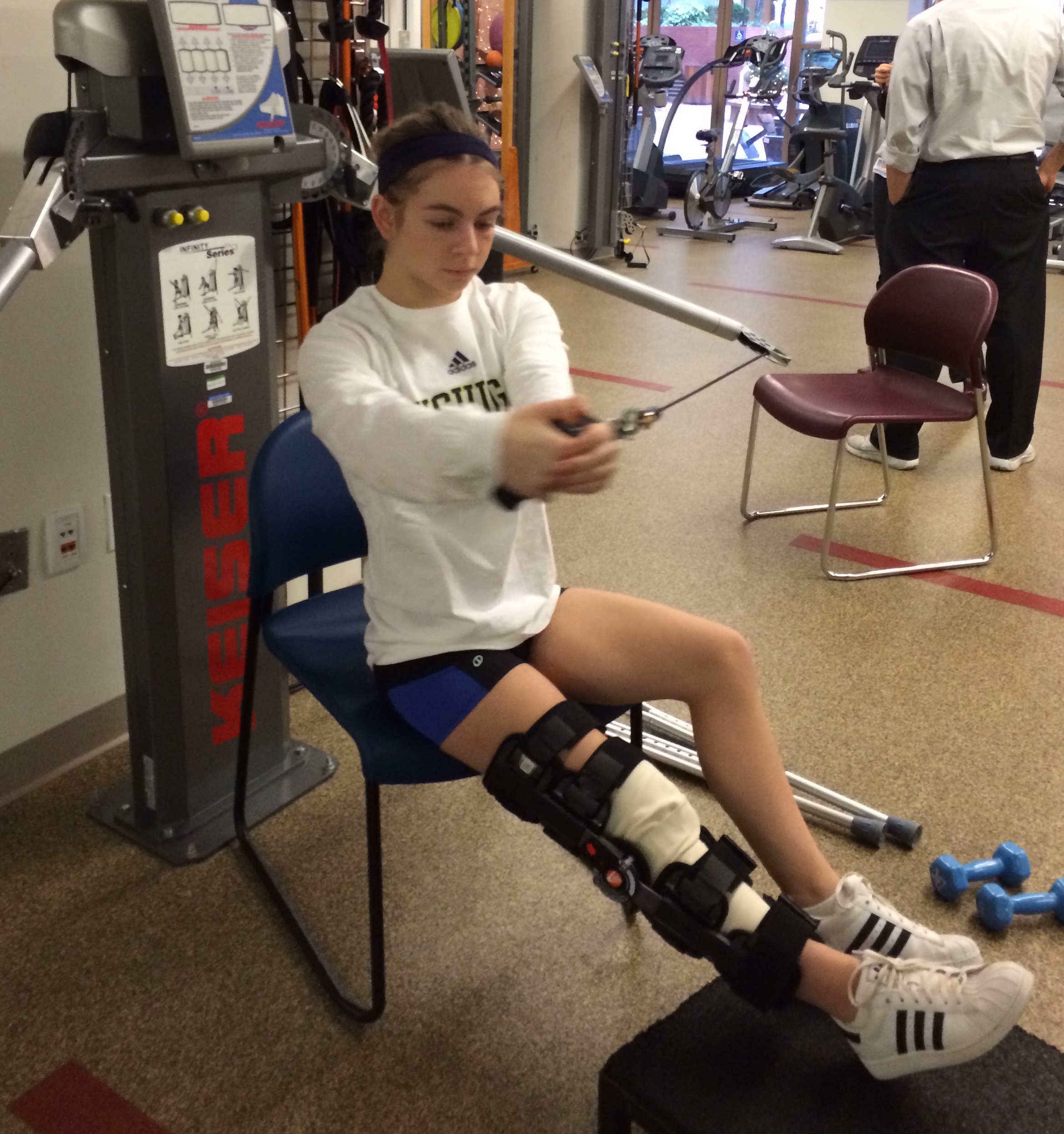 Being Patient Can Decrease How Long it Takes for You to Heal After Knee Surgery
It can be frustrating when an injury keeps you out of the game. It's important to keep building quad muscles after knee surgery and strengthening the rest of your leg. Start walking or running too soon, and you risk injuring yourself all over again.
You're much better off in the long run if you can remain patient. Heed the advice of your physical therapist and physician about everything. This means listening about how long after surgery before you can walk, to what to expect after the procedure. By doing this, you'll boost your odds of successfully playing again in the future. The same is true for other sports-related injuries – like Tommy John surgeries.
If your surgery is coming up (or if it's already passed but you still don't have a physical therapist), don't worry. Use the BetterPT clinic location tool website or download BetterPT app to schedule an appointment with a physical therapist in any location near you without a doctor's prescription. This is called direct access. One other recent improvement to the medical community is the use of telehealth services. This allows patients to receive physical therapy virtually – from the comfort of their own homes. The BetterTelehealth platform is only one example of this type of care, and it's growing every day.