What to Expect at Your First Physical Therapy Appointment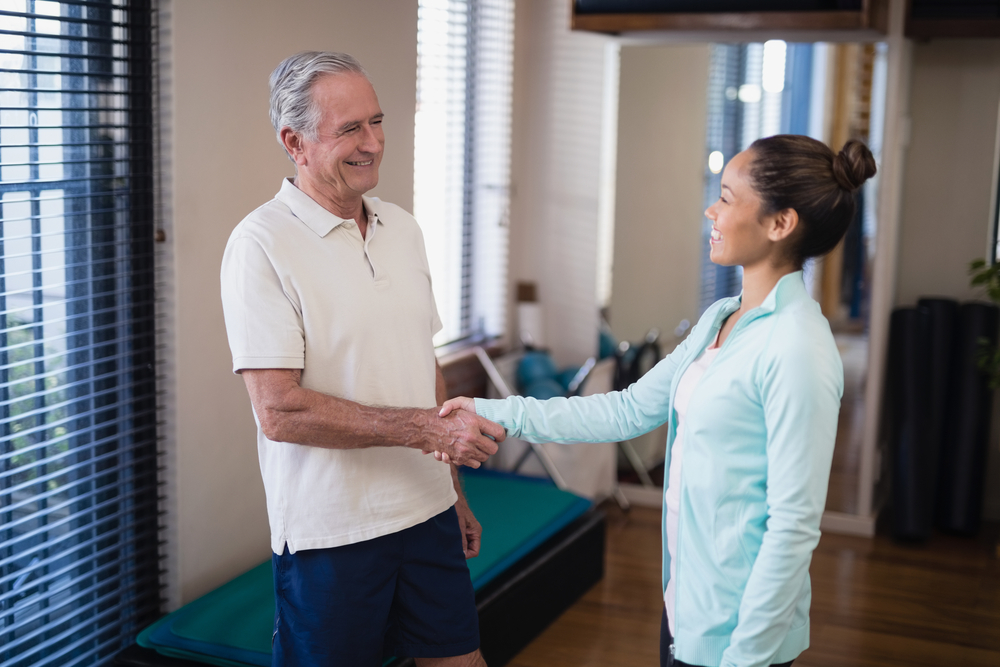 If you have never been to a PT, you may have no idea what to expect at your first physical therapy appointment. This article will summarize what a typical initial PT appointment will involve. 
In the majority of cases, a patient will be referred to physical therapy by their doctor. This means they will come to the appointment with a prescription for physical therapy. However, direct access, which is now available in many states, allows patients to see a physical therapist without a prescription or doctor's referral. 
What to Expect Before Your First Physical Therapy Appointment
It is recommended to wear shorts or loose pants that you can roll up, a tank top (depending on your injury) and comfortable sneakers. Your therapist will need to be able to see and touch your injured area, therefore, it is important to wear appropriate clothing for best visualization.
Prior to meeting the therapist, you will be asked to provide information that includes your medical and surgical history, medications, and the primary reason for the appointment. It may also include a survey that will ask you about any limitations you are having that are due to the reason you are seeking treatment.  
Make sure you collect any pertinent medical documents that you want to share with your therapist and bring them with you. Also, keep a list of activities that are bothering you throughout your daily life, so you don't forget once you get to PT.
Often, you will be asked to mark their pain or other symptoms on a body chart.  All of this information will be reviewed by the therapist prior to your first physical therapy appointment.  It will help the physical therapist begin the process of evaluating you and determining the proper exercises and treatment plan.
Coming 10-15 minutes earlier than your scheduled appointment time is advised. Doing so ensures you have time to fill out all the necessary paperwork. It also means you won'e cut into your evaluation time with the therapist.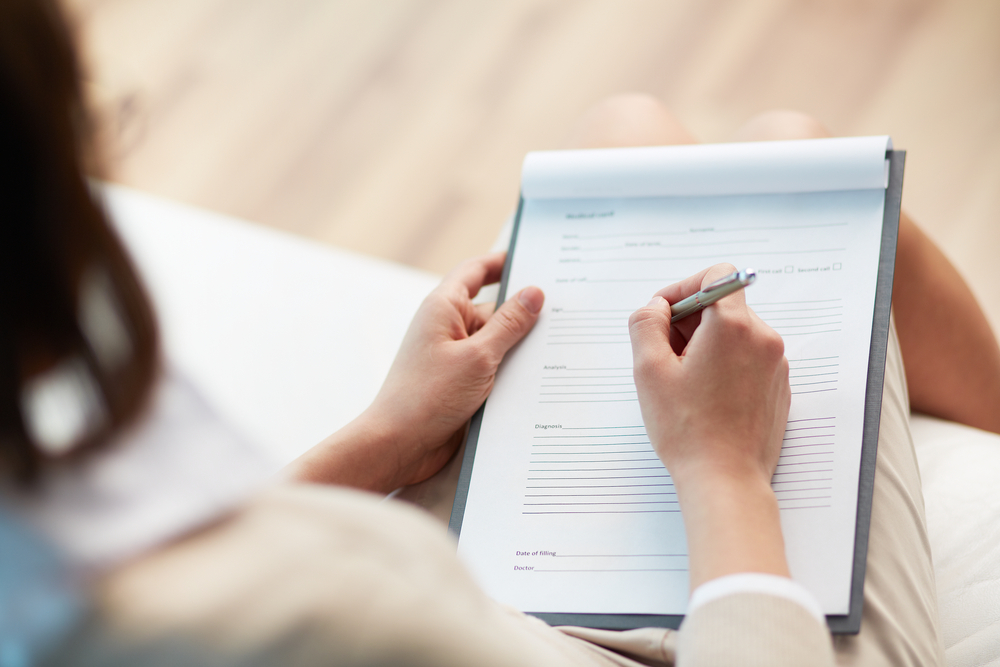 What to Expect While At a Physical Therapy Appointment
The Q & A 
Once the one on one portion of the appointment begins, you can expect to spend about 45 min to 1 hour with the therapist. This will include the evaluation as well as treatment. 
During the first part of the evaluation, the therapist will be asking you key questions about your pain or reason for seeking treatment. You will need to provide information regarding:
When your symptoms started

What things increase or decrease your symptoms

What other treatments you have sought for this

Information about any imaging you have received

Answers to other questions the physical therapist will use to guide the next portion of your exam. 
The therapist will also ask what your goal is for physical therapy. This way, the PT and you will be on the same page about what to expect at your first physical therapy appointment and beyond. This is also to ensure you both are aware of what you want to accomplish in these sessions. 
The Physical Exam
The next portion of your first physical therapy appointment is the physical examination. During this, the PT will ask you to go through movements. Additionally, they will take measurements and palpate areas of the body to determine where there may be tenderness, swelling, or restricted tissue. Finally, they will perform special or standardized tests that will formulate the baseline assessment for you specifically. All of this will happen as the therapist asks for feedback from you about your symptoms.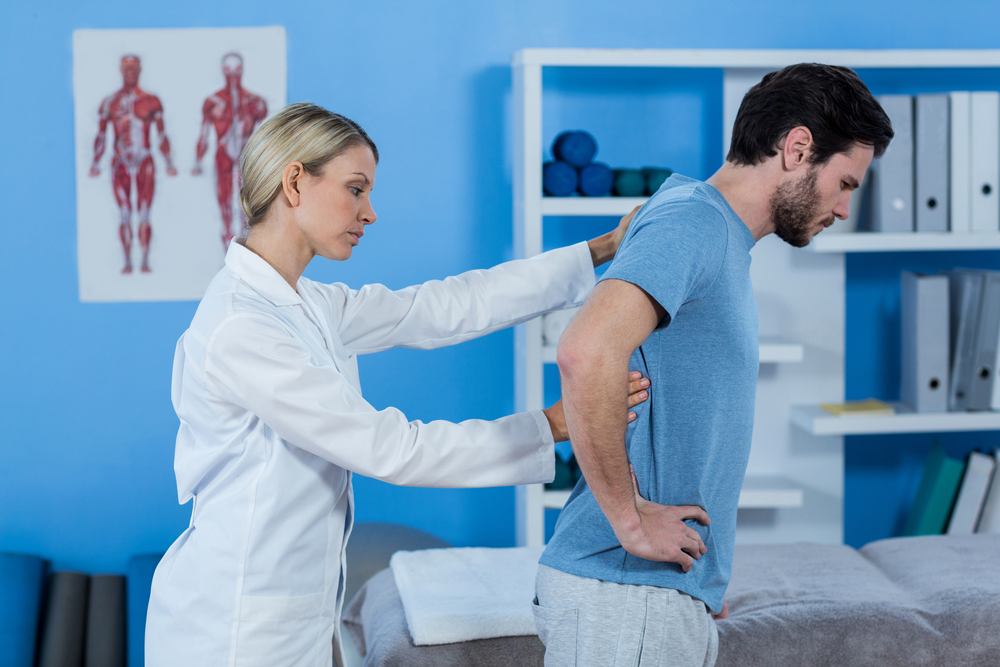 The Treatment Plan
Once the therapist has completed the evaluation, treatment can begin. This will likely include teaching you a home exercise program that is tailored to your specific needs. The physical therapist will determine those needs during the physical exam. 
This may include stretching, strengthening, or postural correction exercises you will be asked to do at home. If warranted, manual therapy or other modalities may be initiated at your first physical therapy appointment, too. This could include soft tissue or joint mobilization, taping, and heat/ice.  
What to Expect at the End of Your First Physical Therapy Appointment
Education will always be an aspect of what to expect at a physical therapy appointment. The PT will have information that they can share about the diagnosis. They will also let you know how to manage symptoms at home, and what to expect during the typical course of physical therapy. The session will end with a time for questions and a review of what to work on (your personalized Home Exercise Program) prior to the next visit with the therapist.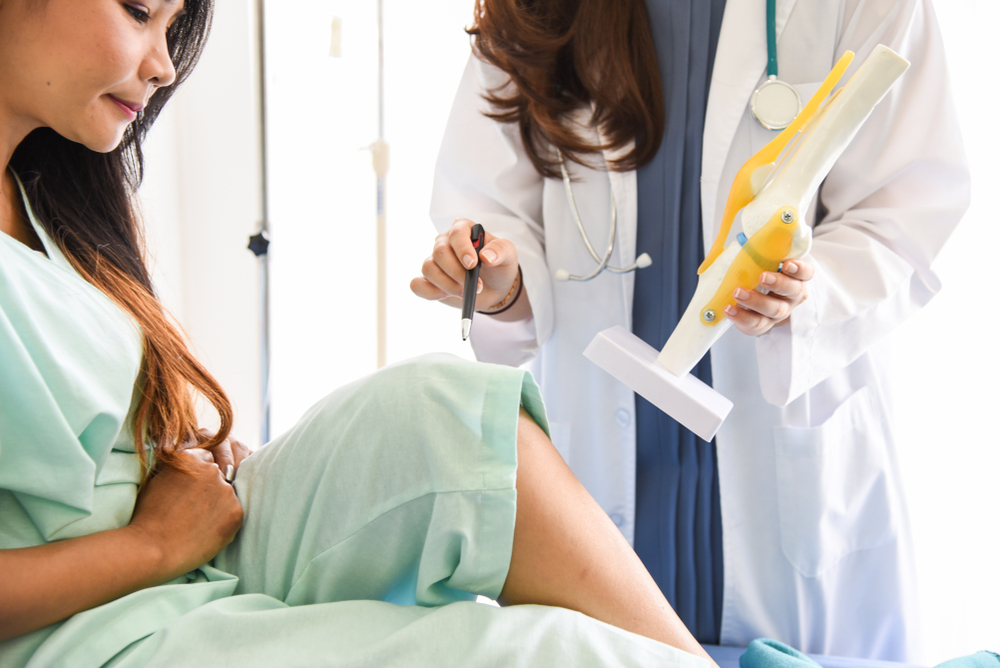 Schedule Your First Physical Therapy Appointment Today
Now that you know what to expect at a physical therapy appointment, it's time to actually book one! Use the BetterPT website or download the mobile app to find a clinic near you that specializes in the type of treatment you need. 
It's now easier than ever to find and book a PT appointment without worrying about doctor referrals, wondering if the clinic takes your insurance, or having to settle for an inconvenient time or location. Find a PT you can trust at a quality clinic and start getting the treatment you need today.
Dr. Marla Ranieri graduated from Stanford University with her bachelor's degree in Human Biology in 2005 and went on to receive her Doctorate in Physical Therapy from Columbia University College of Physicians and Surgeons in 2009. She has worked with all types of individuals, including professional athletes as part of the USA Gymnastics Medical Staff. Marla continues to treat patients with evidence-based medicine and the best quality of care.