What Types of Physical Therapy Specialties Are There?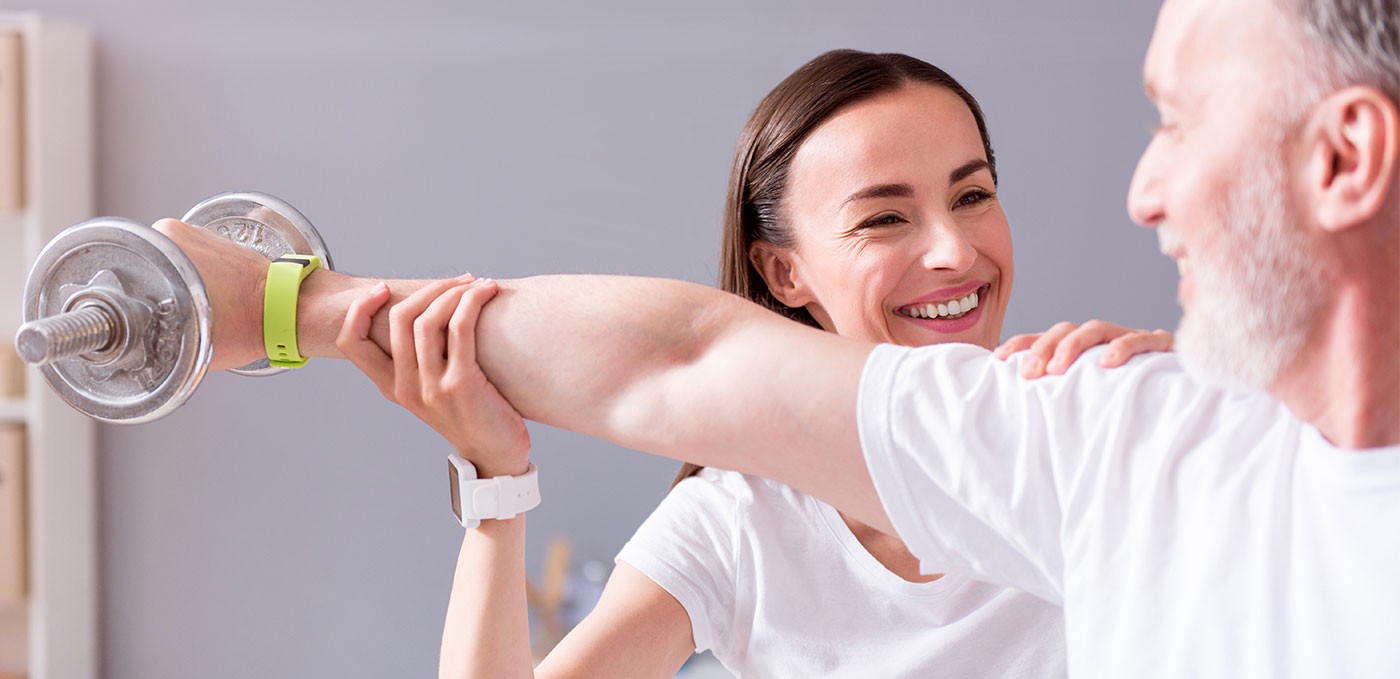 Physical therapy is a growing profession aimed at treating all different types of individuals with a variety of health-related conditions. Physical therapists promote the ability to move, reduce pain, and improve balance and flexibility while enhancing overall quality of life. For any type of injury or diagnosis there is a physical therapist who can help. Below are 5 main specialties within the field of physical therapy.
Orthopedic: Physical Therapists who work with orthopedic conditions are called Orthopedic Certified Specialists (OCS). They focus on diagnoses related to the musculoskeletal system. If you have joint pains, muscle aches, tendon issues, torn ligaments, or bone injuries, you need to book a session with an orthopedic PT. Treatment methods include: strength/endurance training, neuromuscular re-education, electrical muscle stimulation, mobilization exercises, and stretching.
Cardiovascular/Pulmonary: People who suffer from any heart or lung related ailments should look for a Cardiopulmonary Certified Specialist (CCS). Ailments include: heart attacks, recovery from heart surgeries, pulmonary fibrosis, and chronic obstructive pulmonary disease (COPD).
Neurological: PT's are extremely useful in dealing with the side effects of having neurological conditions. Any injury or impairment to the nervous system, such as the brain or spinal cord, can affect motor and sensory function. PT's in this specialty are called Neurological Certified Specialists (NCS). They help patients who have had strokes, spinal cord injuries, traumatic brain injuries, vestibular dysfunction and movement disorders adapt and restore sensory deficits and muscle loss so that they can still function with their day-to-day activities.
Pediatric: PT's who work with infants through early adolescents are called Pediatric Certified Specialists (PCS). They require a completely different skill set than other PT's. They focus on: birth defects, developmental delays, genetic disorders, and trauma or injury in the younger population. Sometimes the child is too young to communicate or understand the pain themselves, so it's important to find a PT that has experience dealing with a similar situation.
Geriatric: Elderly patients also have a very specific set of needs and should seek out a PT who is a Geriatric Certified Specialist (GCS). Some conditions that geriatric PT's work with are arthritis, cancer, osteoporosis, joint replacement and balance impairments. One main goal of geriatric PT care is to help patients be as independent and comfortable (pain free) as possible, while increasing fitness levels.
Women's Health: PTs who work predominantly with woman's health related issues are called Women's Health Certified Specialists (WSC). They provide a discreet and comfortable environment to perform their unique skillsets which includes hands on internal manual skills and biofeedback. Some conditions that women's health PT's treat are urinary incontinence, pelvic pain, prenatal and postpartum pain, breast and gynecological cancer care and lymphedema. It is important to seek out a specialist in this area to help women recover from uncomfortable situations.
Sports: Competitive athletes should seek out PTs who are Sport Certified Specialists (SCS). These PTs have spent many hours on the field and have knowledge regarding sport specific injuries and returning players to a higher level of function. They are experts in athletic injury management, including acute care, treatment, rehabilitation, and prevention.
Besides the above listed categories, there are also many smaller subsections, and depending on where you choose to get treatment, each clinic or PT may have their own specialties. It is important to do your research and learn about your clinic or PT before you visit. You can use BetterPT, the PT booking app to review each clinic and their reviews before booking a session. Keep in mind, too, that it's now easier than ever to book and appointment and get the treatment you need thanks to direct access. No referral is needed for you to book with a physical therapist and receive recommendations for your recovery and treatment plan.
If you have any questions or feedback, please feel free to reach out to us at info@betterpt.com. We would love to hear from you!
Dr. Marla Ranieri graduated from Stanford University with her bachelor's degree in Human Biology in 2005 and went on to receive her Doctorate in Physical Therapy from Columbia University College of Physicians and Surgeons in 2009. Marla has worked with all types of individuals, including professional athletes as part of the USA Gymnastics Medical Staff. Marla continues to treat patients with evidence-based medicine and the best quality of care.
Share this post: