Why Physical Therapy May Not Have Worked for You
This blog about home exercises was written by Clinicient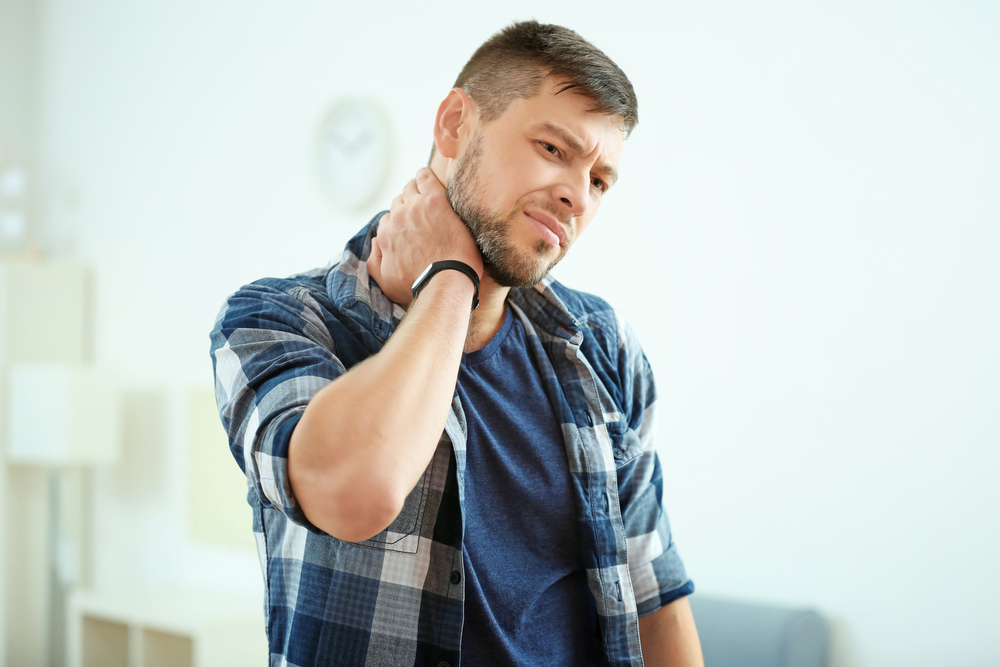 Have you tried physical therapy before and it just didn't work for you? You went to a few sessions, performed your exercises while you were at the clinic or at your home but your pain continued? Ask yourself, did you complete your entire plan of care recommended by the physical therapist? Did you perform your home exercise program on your own daily, as prescribed?
Physical therapy has many different purposes and can often hold the key to your own wellness. But just like finishing a prescription for antibiotics, it's important to complete your entire physical therapy regime in order to get its full effect. This means listening to your therapist's advice and weighing the physical therapist's pros and cons whenever possible. Not all suggestions are the right ones – and that's ok. You may need to work at pain management treatment strategies and find the right one.
For physical therapists, the most difficult portion of a patient's plan of care is often the home exercise portion. For patients, this is often true as well. The reason for patients "non-compliance" varies. Commonly, time and motivation are common factors. As a patient though, it's important to know that you are not alone in this and there are ways to work with your PT to build a successful plan.
So, how can you set yourself up for a pain-free life and stick to your plan of care? Don't miss these below strategies to get you on and keep on the road to recovery.
Find Your Goal
What's your reason for being in physical therapy?
Identifying your purpose for being in good health helps you stay motivated through the long haul. By completing an entire course of physical therapy, you help to eliminate your pain from an injury. You also strengthen your muscles and joints that will help you get back to a life without pain. By dropping out of PT early, you are getting in the way of your own recovery. Also? You're setting yourself up for potentially more painful consequences down the road. Working towards a functional goal will keep you focused and driven to stick to your plan of care (both in the clinic and at home).
Since every patient has different needs and goals, understanding what they are is imperative to long-term success.
Different medical conditions require different care approaches. For example, post-concussion physical therapy differs greatly for physical therapy for sports injuries. Vestibular therapy and other neurological physical therapy options are great solutions for the first category. However, using Kinesiotape (PT tape) or cupping are suggested for the latter. No matter what is necessary, having direct access to physical therapy is key.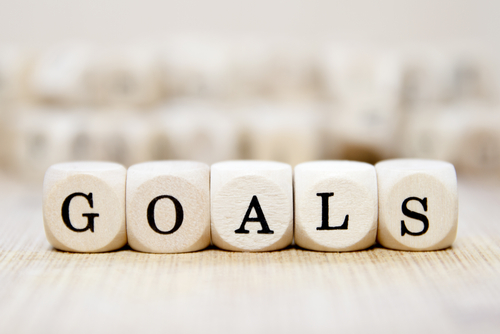 Know the Importance of Every Exercise
Your physical therapist should let you know why you're doing every single exercise in your home exercise program. This information allows you to relate it back to your functional goals. Whether you have a goal of getting back to the golf course, playing with your grandkids, or walking without pain, every exercise you do should be geared towards that. Don't be afraid to ask your physical therapist how leg raises or clamshells are inching you closer to your goals.
Knowing that the goal isn't to do a perfect leg raise but to strengthen your muscles is important.  This knowledge may even make you more excited to complete each session.
Strategize Your Time
The number one reason patients say they have trouble completing their at-home exercises is lack of time. Most exercises only take 10 minutes a day so it's often a case of not making the time rather than having the time. To carve it out, look through your schedule with your physical therapist. Let them help you identify times during your day that you can squeeze in these exercises.
There are likely exercises you can do in the car, at your desk, or when you first wake up. We also recommend using apps to track your progress and send information back to your therapist to keep you accountable. Setting a routine for yourself is often the most difficult part of physical therapy. Once you do this, though, everything gets easier.
Be Honest With Yourself
Being honest with yourself when it comes to the realistic time you have to spend on your at-home exercises. Think carefully about why you weren't able to complete your exercises or even why you're in PT to begin with. This knowledge is important to your overall, long-term wellness.
It's not hard for physical therapists to spot someone who has been slacking in their home exercises.
Being honest with yourself and your PT though is much better than staying silent. It's okay to admit you don't understand the exercise or you aren't able to do it. This is where your PT comes in! Work with them to develop a home exercise program that works for you and will still bring you closer to your goals.
Utilizing your physical therapy professional's skills and knowledge are useful for patients of all kinds, too.
For example: take a patient that is receiving care within an assisted living facility or in a hospital. The goal here is to increase health and wellness in order to get patients home as soon as possible. The therapy sessions will likely continue at home, but to get to that point, progress needs to be made.
Assesments must be done, doctors need to be consulted, and the patient's personality and willingness to work should be noted. Each of these aspects will help a physical therapy professional weigh the pros and cons of therapy for individual patients. After knowing these things, adjustments can (and will) be made. For example? If a patient is at risk of a fall, they won't be permitted to do certain exercises on their own. The goal is to keep people moving forward, and injuries may impede this process.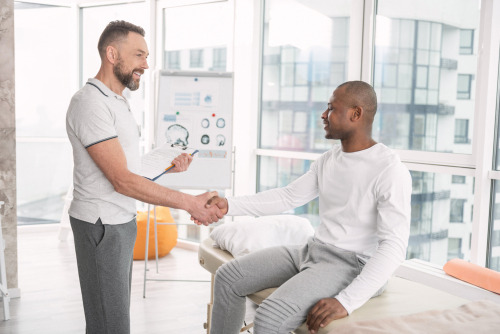 When it comes to building an effective at-home exercise plan and sticking to it, often the secret sauce can lie in the partnership you build with your physical therapist.
Using a platform like BetterPT allows you to research therapists in your area ahead of time. You can also easily schedule an appointment with the BetterPT mobile app or on your computer via the BetterPT clinic location tool with the one who's the best fit for you. With direct access, you no longer need a referral from a physician before you book, making it easier than ever to see a PT. Finding a well-matched physical therapist will go a long way in making for more pleasant appointments and encouraging you to complete your at-home exercises so you can both reach your goals.
If you're really focused on those home exercises and don't want to visit a clinic, the BetterTelehealth platform is the choice for you. This feature offered by many clinics connects you with high-quality physical therapy in the comfort of your own home.
If you are still having pain or weakness, we encourage you to give physical therapy another chance
This time be in charge of your recovery! 
Stick to the plan of care, complete your at-home exercises and be on your path to feeling BETTER today.
Clinicient INSIGHT is a unified electronic medical record (EMR), practice management, and billing system intended for outpatient rehabilitation therapy facilities.